Home Page Deliverance Salvation The Rapture Hell The Authorized Bible Healing Bible Archeology Warfare Prayers The Seven Mysteries&nbsp Mind Control
Warfare Prayers
These prayers work - pray them, speak them aloud in agreement (Matt 18-20) together with other Christian brothers and sisters (at least two Christians together), most importantly at the time when evil people are doing their rituals, when there are full moons and holidays. One puts a thousand to flight, two puts ten thousand to flight, etc..
Matt 18-20 "18 Verily I say unto you, Whatsoever ye shall bind on earth shall be bound in heaven: and whatsoever ye shall loose on earth shall be loosed in heaven. 19 Again I say unto you, That if two of you shall agree on earth as touching any thing that they shall ask, it shall be done for them of my Father which is in heaven. 20 For where two or three are gathered together in my name, there am I in the midst of them."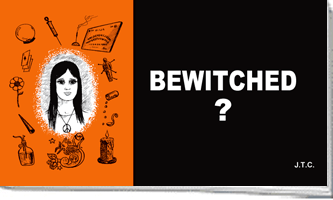 Eph 6:12 "For we wrestle not against flesh and blood, but against principalities, against powers, against the rulers of darkness of this world, against spiritual wickedness in high places"

We walk in the flesh, but we don't war in the flesh. We are not praying against people, but rather against the evil spirits in them and controlling them. Witches have been putting spells and curses on President Trump and his supporters, so they are sending demons to do their dirty work. Christians should Bind and Loose, and fight back! When reading from this list, add in current evil plans and events that you feel are important.
Start Of Prayer:
BINDING THE STRONGMAN
Father, in the Name of the Lord Jesus Christ, and the authority You have given us (Matt 16:19; Luke 10:19; Matt 18:18), we now bind the strongman (Luke 11:20-22) over all evil spirit powers working in and through the following:
False Flag Attacks, Beltane, The 4th Estate (Mainsteam Media), Legacy Media, Television, Hollywood, Drug Companies, Nato, The Deep State, The EU, Antifa, BLM, Election Rigging, Election Cheating, Dominion, Covid-19, Wuhan Virus, CCP, Gene Therapy Vaccines, Vaccines, Lock-downs, Shut-downs, Forced Vaccinations, Bill Gates, Anthony Fauci, CDC, FDA, CIA, FTC, W.H.O., Obamacare, Mandates, The Illuminati; Council of 13; The Rothchilds; The Rockefellers; George Soros, The Bilderbergers; Geoengineering, Weather Modification, Global Warming, Climate Change, Project Bluebeam, 5 G, 6 G, Trilateral Commission; Council on Foreign Relations; Federal Reserve System; Internal Revenue Service; United Nations; Socialism; Humanism; Liberalism; Communism; Atheism; The Kremlin; Peking; Church of WICCA; All Satanist Churches; The Roman Catholic Church; Jesuits, The Vatican; Babylon; The Pope; Antichrist; Hospitals; Prisons; One World Government; International Monetary Fund; Witchcraft and Zodiac Powers; World Council of Churches; National Council Of Churches
And we break all the curses, vexes, hexes and spells over these people, places and institutions in the Name of the Lord Jesus Christ:

The President, The Vice President, President Donald Trump, The Cabinet, All Senators & Representatives, Supreme Court, Attorney Generals, All Federal Judges, Family, Business, The Pentagon, State Department, All the States, Governors (NAME THEM NOW), State Legislatures, Counties, Cities, Home and Possessions. We bind all these evil spirit powers and loose the spirits of Burning, Destruction, Judgment and Confusion on them and loose Warrior Angels to attack , bind and drive out these evil spirits from these people that they possess.
In the Name of the Lord Jesus Christ: We loose the ministering spirits of God on

our loved ones, friends, country, business, etc. We loose the spirits of Adoption, Grace and Supplication, Truth, Peace, Love, Joy, Sound Mind, Praise, Worship, Prayer, Holiness, Obedience, Grace, Mercy, Conviction, Repentance, Deliverance and the Seven Spirits of God (Wisdom, Counsel, Might, Understanding, Knowledge, Fear of the Lord, Spirit of the Lord).
TAKING AUTHORITY OVER OUR HOMES, BUSINESS, ETC.
For myself, family and friends, in the Name of the Lord Jesus Christ: I break all curses, bind Satan's rulers, strongmen, doorkeepers and all the evil spirits of, over, in and working through our entire lives and beings; our bodies, souls spirits, homes, schools, churches, jobs, possessions, properties, finances, businesses, each president, owner, board of directors, employer, employee, treasurer, customer and the finances of these businesses.
BINDING & LOOSING
In the Name of The Lord Jesus Christ, I bind the rulers, the strongmen, doorkeepers and all connected, related and resulting demons of witchcraft, Satan worship, human and animal sacrifice, black magic, witchcraft control, mind control, mind occult and the occult of, over, in and working in and through: the world, U.S., each state, county, city, township, suburb, street, neighborhood, block, home and church. I loose, in the name of Jesus, upon and into all of Satan's children, partaking of and planning these wicked and evil practices, the spirits of: Confusion, Forgetfulness, Destruction; also spirits of Salvation, Adoption as Children of God (Romans 8:15) and Deliverance.
I ask You, Father, to put a special covering of angels

over each ceremony, coven, witch and warlock, and their evil works including all people hearing over-dubbed music with spells and curses, so that no curse or demon can emerge or be sent. In the Name of Jesus, I return to the senders all curses and demons that they have already or will attempt to send out. Father, I ask You to send special angels to protect (Exodus 8:22, 23), hide and put a hedge around (Job 1:10; Hosea 2:6) all your children who are in the body of Christ; and all people and animals that would be sought out to be sacrificed or to be cursed.
... Thank you Heavenly Father, in the name of the Lord Jesus Christ and through the power of the Holy Spirit, amen.
End Of Prayer
- repeat daily, and is most effective during a full moon or holiday.
Spiritual Warfare Prayer: how to bind and loose:
Casting out devils in Jesus name, watch the group deliverance video below:
Witches are sending the President and his supporters demons by performing rituals that place curses and spells on their victims. Watch the witch interviewed in the video below, and then you see why we Christians need to protect ourselves and fight back with Warfare Prayers; watch "Laura Loomer interviews anti-Trump witch":
Home Page Deliverance Salvation The Rapture Hell The Authorized Bible Healing Bible Archeology Warfare Prayers The Seven Mysteries&nbsp Mind Control
953