Home Page Deliverance Salvation The Rapture Hell The Authorized Bible Healing Bible Archeology Warfare Prayers The Seven Mysteries&nbsp Mind Control KJV Bible AUDIO by Royal Shakespeare Company&nbsp Spiritual Circumcision&nbsp Gospel Songs&nbsp Dr Ruckman AUDIO Romans Study&nbsp Earn Eternal Rewards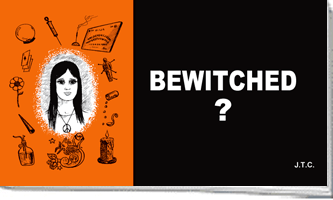 Spiritual Warfare Prayers
Eph 6:12 "For we wrestle not against flesh and blood, but against principalities, against powers, against the rulers of darkness of this world, against spiritual wickedness in high places"

We walk in the flesh, but we don't war in the flesh. We are not praying against people, but rather against the evil spirits in them and controlling them. Witches have been putting spells and curses on President Trump and his supporters, so they are sending demons to do their dirty work. Christians should Bind and Loose, and fight back! When reading from this list, add in current evil plans and events that you feel are important.
These prayers work - pray them, speak them aloud in agreement (Matt 18-20) together with other Christian brothers and sisters (at least two Christians together), most importantly at the time when evil people are doing their rituals, when there are full moons and holidays. One puts a thousand to flight, two puts ten thousand to flight, etc..
Matt 18-20 "18 Verily I say unto you, Whatsoever ye shall bind on earth shall be bound in heaven: and whatsoever ye shall loose on earth shall be loosed in heaven. 19 Again I say unto you, That if two of you shall agree on earth as touching any thing that they shall ask, it shall be done for them of my Father which is in heaven. 20 For where two or three are gathered together in my name, there am I in the midst of them."
Start Of Prayer:
BINDING THE STRONGMAN
Father, in the Name of the Lord Jesus Christ, and the authority You have given us (Matt 16:19; Luke 10:19; Matt 18:18), we now bind the strongman (Luke 11:20-22) over all evil spirit powers working in and through the following:
Elections, Election Cheating, Election Stealing, Election Hacking, Election Manipulation Spells, Fake Polls, Dominion Voting Machines, False Flag Attacks; Full Moon Rituals; Solstice Rituals; Population Reduction; The 4th Estate (Mainsteam Media); Legacy Media, Television, Hollywood, Drug Companies, Nato, The Deep State, The EU, Antifa, BLM, Election Rigging, Election Cheating, Dominion, Covid-19, Wuhan Virus, CCP, Gene Therapy Vaccines, Vaccines, Lock-downs, Shut-downs, Forced Vaccinations, Bill Gates, W.E.F.; Anthony Fauci, CDC, FDA, CIA, FTC, W.H.O., Obamacare, Mandates, The Illuminati; Council of 13; The Rothchilds; The Rockefellers; George Soros, The Bilderbergers; Geoengineering, Weather Modification, Planned Droughts, Cloud Seeding, Planned Grid Failures,Global Warming, Climate Change, Project Bluebeam, 5 G, 6 G, Trilateral Commission; Council on Foreign Relations; Federal Reserve System; Internal Revenue Service; United Nations; Socialism; Humanism; Liberalism; Communism; Atheism; The Kremlin; Peking; Church of WICCA; All Satanist Churches; Jesuits, The Vatican; Babylon; The Pope; Antichrist; Hospitals; Prisons; One World Government; International Monetary Fund; Witchcraft and Zodiac Powers; World Council of Churches; National Council Of Churches
And we break all the curses, vexes, hexes and spells over these people, places and institutions in the Name of the Lord Jesus Christ:

The President, The Vice President, President Donald Trump, The Cabinet, All Senators & Representatives, Supreme Court, Attorney Generals, All Federal Judges, Family, Business, The Pentagon, State Department, All the States, Governors (NAME THEM NOW), State Legislatures, Counties, Cities, Home and Possessions. We bind all these evil spirit powers and loose the spirits of Burning, Destruction, Judgment and Confusion on them and loose Warrior Angels to attack , bind and drive out these evil spirits from these people that they possess.
In the Name of the Lord Jesus Christ: We loose the ministering spirits of God on

our loved ones, friends, country, business, etc. We loose the spirits of Adoption, Grace and Supplication, Truth, Peace, Love, Joy, Sound Mind, Praise, Worship, Prayer, Holiness, Obedience, Grace, Mercy, Conviction, Repentance, Deliverance and the Seven Spirits of God (Wisdom, Counsel, Might, Understanding, Knowledge, Fear of the Lord, Spirit of the Lord).
TAKING AUTHORITY OVER OUR HOMES, BUSINESS, ETC.
For myself, family and friends, in the Name of the Lord Jesus Christ: I break all curses, bind Satan's rulers, strongmen, doorkeepers and all the evil spirits of, over, in and working through our entire lives and beings; our bodies, souls spirits, homes, schools, churches, jobs, possessions, properties, finances, businesses, each president, owner, board of directors, employer, employee, treasurer, customer and the finances of these businesses.
BINDING & LOOSING
In the Name of The Lord Jesus Christ, I bind the rulers, the strongmen, doorkeepers and all connected, related and resulting demons of witchcraft, Satan worship, human and animal sacrifice, black magic, witchcraft control, mind control, mind occult and the occult of, over, in and working in and through: the world, U.S., each state, county, city, township, suburb, street, neighborhood, block, home and church. I loose, in the name of Jesus, upon and into all of Satan's children, partaking of and planning these wicked and evil practices, the spirits of: Confusion, Forgetfulness, Destruction; also spirits of Salvation, Adoption as Children of God (Romans 8:15) and Deliverance.
I ask You, Father, to put a special covering of angels

over each ceremony, coven, witch and warlock, and their evil works including all people hearing over-dubbed music with spells and curses, so that no curse or demon can emerge or be sent. In the Name of Jesus, I return to the senders all curses and demons that they have already or will attempt to send out. Father, I ask You to send special angels to protect (Exodus 8:22, 23), hide and put a hedge around (Job 1:10; Hosea 2:6) all your children who are in the body of Christ; and all people and animals that would be sought out to be sacrificed or to be cursed.
Praying Against the New Age and Ascended Masters
Heavenly Father, In the name of the Lord Jesus Christ I bind and cast down the strongman and every stronghold of Satan over the New Age Movement. I also bind and cast down all Principalities, Powers, Might, Kingdoms, Thrones, Dominions, Nobles,Princes, Kings, Rulers of Darkness who are driving the demonic forces behind this evil movement. In Jesus Christ's name, from my position in the third heaven, I bind and cast down all of the Ascended Masters and Spirit Guides. Heavenly Father, I ask in Jesus name that you instruct your angels to come by the legions to attack, bind and pull down the works of all of the Mind Control, Mind Occult and Mind Binding spirits. In Jesus mighty name, I rebuke, bind and cast down all evil spirits working through Witchcraft, Sorcery,Divination and Necromancy. I rebuke, bind and cast down all spirits working through Eastern Mysticism, Reincarnation, Transcendental Meditation, Soul Travel, Martial Arts and Yoga, in the name of Jesus Christ. I rebuke, bind and cast down all wicked spirits working through Mantras, Tantra, Chakras, Maithuna Hatha Yoga, Mundra, Yantra, Ying and Yang, in Jesus' name. I bind, rebuke and cast down all the Familiar spirits which are being channeled through visualization, spirit guides, inner healing, ascended masters, crystal helpers, bodiless spheres of light, dolphin deva and so called universal intelligence. In the name of Jesus Christ I bind, rebuke, cast down and strip the powers from all of the New Age gods of Maitreya, Vishnu, Imam Mahad, "Christ" Sanat Kumana, Shiua and the Kundalini. Heavenly Father, in the name of Jesus Christ, I also come against, bind and cast down the following spirits who are being "channeled": Adept; Alexander; Alien Soul; Ascended Masters; Astar Command; Basher; Celestial Seed; Crystal Woman; Divine Flame Holder; Divine Counterpart; Djwal Khul; Dr. Peebles; El Morya; Eleutheria; Enchantment; Enlightened Master; Emmanuel; Etherion; Fortuneteller; Global Dreamer; Goddess; Guru; Healer; High Priest, Hilarion; Holy One; Initiate; Jaguar Woman; Jason; "Jesus"; John; Jonah; Konar; Kristos; Kuthumi; Lanto; Lazaris; Light Worker; Lilly; Maat; Mafu; Magician; Master R; Master; Medicine Woman; Medicine Man Sorcerer; Medicine Man; Mentor; Mystic; Mystical Traveler; Old Chinese; Oracle; Orion; Power Woman; Prophet; Quan Yin; Ra; Ramtha; Saint; Sananda; Savant; Seer; Seth; Shaman; Shepherd; Soli; Soothsayer; Soul Projection; St. Germain; Star Seed; Rainbow Warrior; Sunat Kumara; The Michael Entity; Visionary; Warlock; White Eagle; Witch Doctor; Witch; Wizard; Xax; Zosh. Heavenly Father, in the name of the Lord Jesus Christ I pray for your will in putting a lying spirit (I Kings 22:22,23; 2 Chron 18:21,22) in the mouths of all the New Age prophets to bring utter confusion on the plans of the enemy. For myself, Heavenly Father, I pray that you would give me wisdom and knowledge concerning what I can do to combat the New Age Movement and how to be an effective warrior and witness for Jesus Christ.
... Thank you Heavenly Father, in the name of the Lord Jesus Christ and through the power of the Holy Spirit, amen.
End Of Prayer
- repeat daily, and is most effective during a full moon or holiday.
Spiritual Warfare Prayer: how to bind and loose:
Casting out devils in Jesus name, watch the group deliverance video below:
Witches are sending the President and his supporters demons by performing rituals that place curses and spells on their victims. Watch the witch interviewed in the video below, and then you see why we Christians need to protect ourselves and fight back with Warfare Prayers; watch "Laura Loomer interviews anti-Trump witch":
Click On The Tracts Below To Read Them At Chick.com: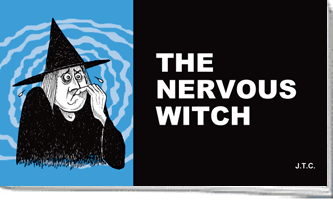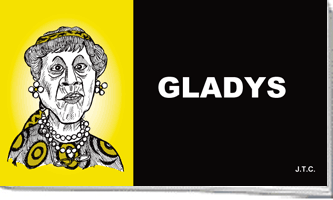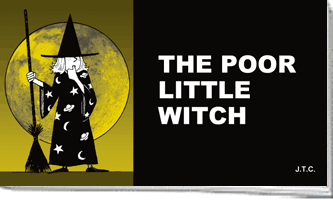 Notice: We that have this website, are adopted sons of God, and being so we were birthed into and so now are a part of Jesus Christs body, and he is the head of our body. "He that is joined to the Lord is one spirit", and "we are seated with him together in heavenly places", and since Jesus Christ is the Son of God (the Creator) and the head of all principalities and powers, this gives us Christians the authority of Jesus Christ, and through his name we fight back spiritually in defense of us and our website. This is to warn anyone of what will happen if they send us any witchcraft (curses, spells, hexes, etc. - any rituals using words that send demons). They will all be sent back to all senders, "returned to sender". We speak this prayer every day, and "then some", as the Holy Spirit leads us.
In the name of Jesus Christ: Upon any and all of Satan's children, including witches and wizards, partaking or planning any evil work (curses, vex's, hex's, spells, incantations, jinx's and the like) against this website and all people (God's children) associated with it and our families including every one in these videos - we return all curses back to sender in the name of Jesus Christ, including all types and ranks of devils and demons invoked by any curses, hex's, vexes, spells and incantations. Psalms 109:17 "as he loved cursing, so let it come unto him". In the name of Jesus Christ we return all curses back to all senders. In the name of Jesus Christ we also loose upon these senders of evil giant angels to bind their strongmen and spirit guides. We also, in the name of Jesus Christ, send angels to cut all ungodly soul ties that these senders have with any other witch, and also to cut off all power that the senders get from any higher ranking devils in the second heaven. We also, in the name of Jesus Christ, ask you Lord to send to them your Holy Spirit to lead them to you Lord. Heavenly Father, in Jesus Christ's mighty name we ask you to loose to us powerful angels (Heb 1:14) to protect, hide and put a hedge of protection around all of us who are involved in this website, ministry and in these videos - every second, every hour and every day continuously. Thank you Jesus.
Home Page Deliverance Salvation The Rapture Hell The Authorized Bible Healing Bible Archeology Warfare Prayers The Seven Mysteries&nbsp Mind Control KJV Bible AUDIO by Royal Shakespeare Company&nbsp Spiritual Circumcision&nbsp Gospel Songs&nbsp Dr Ruckman AUDIO Romans Study&nbsp Earn Eternal Rewards
1326