Home Page&nbsp&nbsp Salvation&nbsp&nbsp Deliverance&nbsp&nbsp The Rapture&nbsp&nbsp Hell&nbsp&nbsp The Authorized Bible&nbsp&nbsp Healing&nbsp&nbsp Bible Archeology Warfare Prayers The Seven Mysteries&nbsp&nbsp Mind Control&nbsp&nbsp KJV Bible AUDIO by Royal Shakespeare Company&nbsp&nbsp Spiritual Circumcision&nbsp&nbsp Gospel Songs&nbsp&nbsp Gospel Songs 2&nbsp&nbsp Dr Ruckman AUDIO Romans Study&nbsp&nbsp Earn Eternal Rewards&nbsp&nbsp How to Interpret The Bible&nbsp&nbsp Church History&nbsp&nbsp What Must I Do To Be Saved?&nbsp&nbsp Bible Codes and Scripture Numerics&nbsp&nbsp The Authority Of The Christian Home&nbsp&nbsp KJV Articles&nbsp&nbsp Deductive and Inductive Reasoning&nbsp&nbsp Bible Doctrines Affected By Modern Versions&nbsp&nbsp The Bible and Drinking Wine&nbsp&nbsp Children and Salvation: What Saith the Scriptures?&nbsp&nbsp Prayer Walking and Remitting Sins&nbsp&nbsp Soul Winning&nbsp&nbsp Cartoons&nbsp&nbsp Wordless Gospel&nbsp&nbsp Rightly Dividing The Word Of Truth&nbsp&nbsp Cartoon Tracts
Children and Salvation: What Saith the Scriptures?
How And Why To Save Children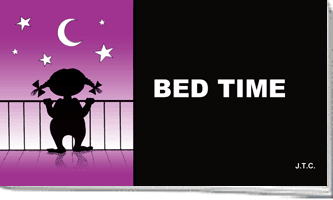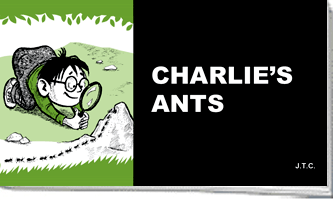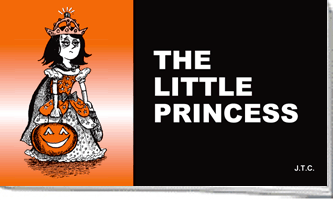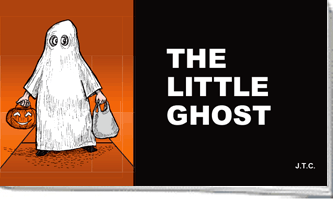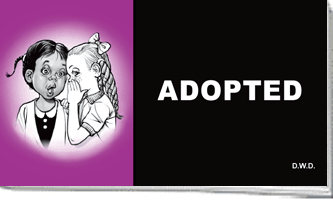 Children and Salvation: What Saith the Scriptures?
Rom 7:9-11 For I was alive without the law once: but when the

commandment

came,

sin revived

, and

I died

. And the commandment, which was ordained to life, I found to be unto death. For

sin

, taking occasion by the commandment,

deceived me

, and by it slew me.
Children are not accountable for sin from birth until the "age of accountability", which was that point in time when "

sin revived

" in the child's life, when he/she realizes that he sinned and broke a law, or a commandment. "

Rom 7:8...For without the law sin was dead."

Even though the baby is born with sin, sin lies dormant and God declares the child innocent until sin revives. Without revived sin, infants, babies and even morons do not have sin charged to them (their soul), so God takes them (their saved souls) right up home to Him in Heaven if they die before sin can revive, and they get a new glorified physical body, with the rest of us saved souls in the body of Christ, at Jesus Christs second coming (Rapture). However, once sin is revived, the child now has his sin charged to him, and since the penalty for sin is death, the child then needs a redeemer for his sins, as the child is now sold under bondage to the Devil under fear of death (

Heb 2:14-15

) and (

Rom 8:15

), so the child needs to be bought back again by God and be redeemed with the payment made for sin by God's son the Lord Jesus Christ. So this is why children need to hear the Gospel and then have the liberty to ask Jesus to take their sins away and save them from sin's penalty of Hell - just like anyone else at any older age needs to do it.
Heb 2:14-15 Forasmuch then as the children are partakers of flesh and blood, he also himself likewise took part of the same; that through death he might destroy him that had the power of death, that is, the devil; 15 And deliver them who through fear of death were all their lifetime subject to bondage.
To save the children, we can witness to them by showing them God's plan with the simple Gospel, as with teenagers and adults, and keep it very simple. The Soul Winner Guide is an excellent book on winning Souls. However, for younger children some saints like to use the Wordless Gospel , but whatever the technique, one should strive to simply convict the child of sin and show the cure,
Here is one simple technique for younger children:
1) Explain to them what Heaven is like - that there is no night and darkness there, there is no sickness there, there are no mean bad people there, etc.., because that's what it's like in Hell where people go to pay for their sins.
2) Next ask them if they would like to go to Heaven. After they say yes, then tell them that they can't go, because they have sinned and have a dark heart. They will then think "What have I done wrong to sin?"
3) Next asked them if they have ever taken something that wasn't theirs. Such as "Ever play with another kids toy and not give it back?" (convict them of stealing).
4) Next ask them if they ever told something that just wasn't the truth. A question like "Do you know what happened to your brothers cookie that I had for him on the table?" and you said "I don't know" - but you did know? (Convict them of the sin of lying)
5) Let them know that their lie (sin) can be forgiven and that they can get to Heaven because Jesus loves them and has paid the price for their sins. Explain to them that if you were knocking on their front door and they knew it was your voice and it was you, would they open the door and let you in? They will say "Yes". Jesus needs to be asked in too. Explain to them that they can open the door to let Jesus in by saying (repeating after you) : "Lord Jesus, I know that you are God's son. You died on the cross for my sins and rose again from the dead. I'm sorry for my sins, and I ask you to forgive me of my sins, and come into my heart and save me from hell. Thank you Jesus."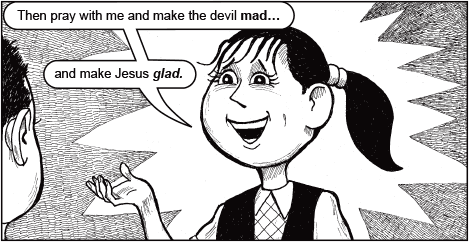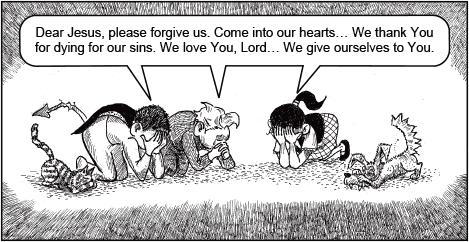 Rev 3:20 Behold, I stand at the door, and knock: if any man hear my voice, and open the door, I will come in to him, and will sup with him, and he with me.
Luke 18:16 But Jesus called them unto him, and said, Suffer little children to come unto me, and forbid them not: for of such is the kingdom of God.
Mark 16:15"And he said unto them, Go ye into all the world, and preach the gospel to every creature".
What about the heathen - those people who never heard the Gospel?
Now That You Are Saved - Rejoice With This Song:
Home Page&nbsp&nbsp Salvation&nbsp&nbsp Deliverance&nbsp&nbsp The Rapture&nbsp&nbsp Hell&nbsp&nbsp The Authorized Bible&nbsp&nbsp Healing&nbsp&nbsp Bible Archeology Warfare Prayers The Seven Mysteries&nbsp&nbsp Mind Control&nbsp&nbsp KJV Bible AUDIO by Royal Shakespeare Company&nbsp&nbsp Spiritual Circumcision&nbsp&nbsp Gospel Songs&nbsp&nbsp Gospel Songs 2&nbsp&nbsp Dr Ruckman AUDIO Romans Study&nbsp&nbsp Earn Eternal Rewards&nbsp&nbsp How to Interpret The Bible&nbsp&nbsp Church History&nbsp&nbsp What Must I Do To Be Saved?&nbsp&nbsp Bible Codes and Scripture Numerics&nbsp&nbsp The Authority Of The Christian Home&nbsp&nbsp KJV Articles&nbsp&nbsp Deductive and Inductive Reasoning&nbsp&nbsp Bible Doctrines Affected By Modern Versions&nbsp&nbsp The Bible and Drinking Wine&nbsp&nbsp Children and Salvation: What Saith the Scriptures?&nbsp&nbsp Prayer Walking and Remitting Sins&nbsp&nbsp Soul Winning&nbsp&nbsp Cartoons&nbsp&nbsp Wordless Gospel&nbsp&nbsp Rightly Dividing The Word Of Truth&nbsp&nbsp Cartoon Tracts
372