Remitting Sins - be a

Remitter

not a

Retainer
Remitting Sins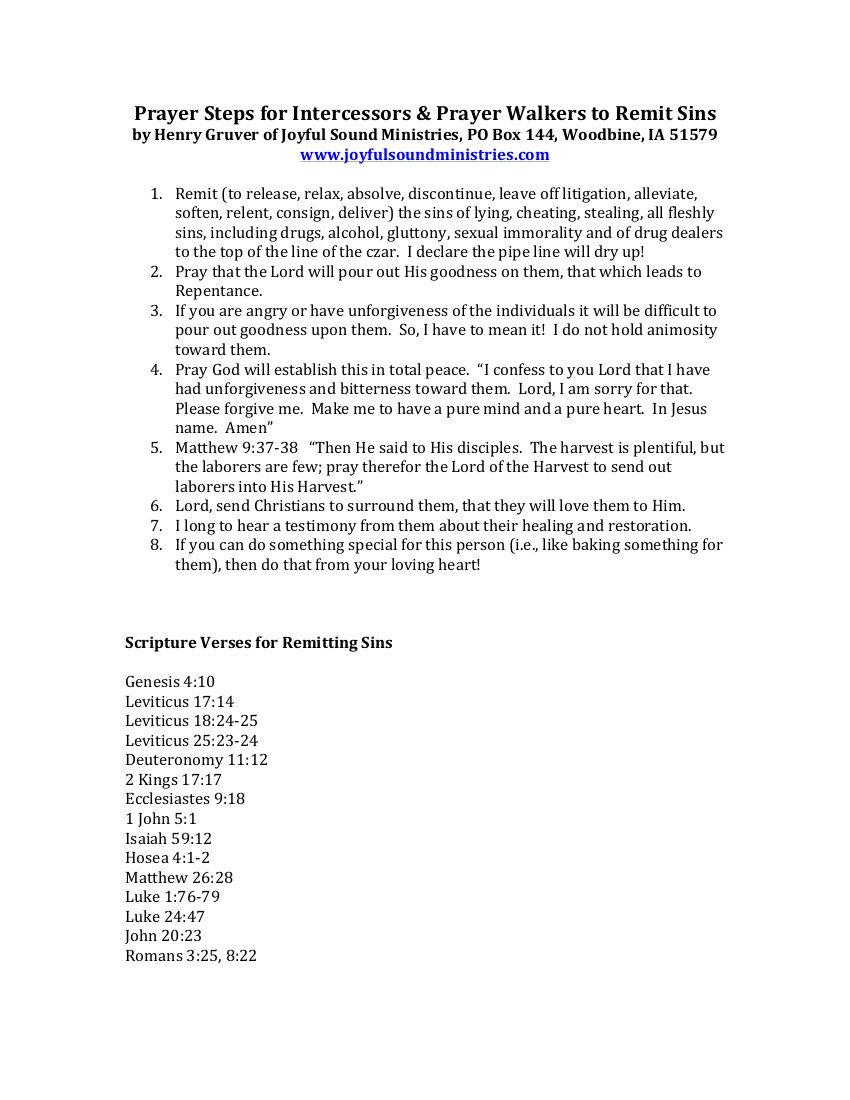 Luke 23:34 "Then said Jesus, "

Father, forgive them; for they know not what they do.

" And they parted his raiment, and cast lots. "
Acts 7:60

"And he kneeled down, and cried with a loud voice, Lord, lay not this sin to their charge. And when he had said this, he fell asleep."
John 20:23 "Then said Jesus, "

"Whose soever sins ye remit, they are remitted unto them; and whose soever sins ye retain, they are retained."
II Cor 2:10-11

"To whom ye forgive any thing, I forgive also: for if I forgave any thing, to whom I forgave it, for your sakes forgave I it in the person of Christ; Lest Satan should get an advantage of us: for we are not ignorant of his devices."
Rom 3:25-26

"Whom God hath set forth to be a propitiation through faith in his blood, to declare his righteousness for the remission of sins that are past, through the forbearance of God; To declare, I say, at this time his righteousness: that he might be just, and the justifier of him which believeth in Jesus."
Romans 2:4

"...Despisest thou the riches of His goodness and forbearance and longsuffering, not knowing that the goodness of God leadeth thee to repentance?"
Mat 9:38

"Pray ye therefore the Lord of the harvest, that he will send forth labourers into his harvest."
Henry Gruver - Prayer Walking, Pulling Down Strongholds and Remitting Sins
Henry Gruver - Part 2 - Q & A - Prayer Walking, Pulling Down Strongholds and Remitting Sins
Henry Gruver -Prayer Walker-- The Power of Remitting Sins and Reconciliation - session 1 - 07-27-2013
Henry Gruver - Our Call to Intercession Through Remittance of Sin - session 2 - 07-27-2013
Henry Gruver - Interview: Amazing Encounters with Angels & Demons - Henry Gruver on Sid Roths It's Supernatural
Remitting Sins and Prayer Walking Instructions - Start in your own home...your property and the surrounding grounds - instructions below:
"Cross-Wise - A Prayer Walkers Handbook" - by Henry Gruver. Click on the picture below to download the complete pdf book, or read it below: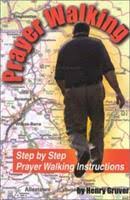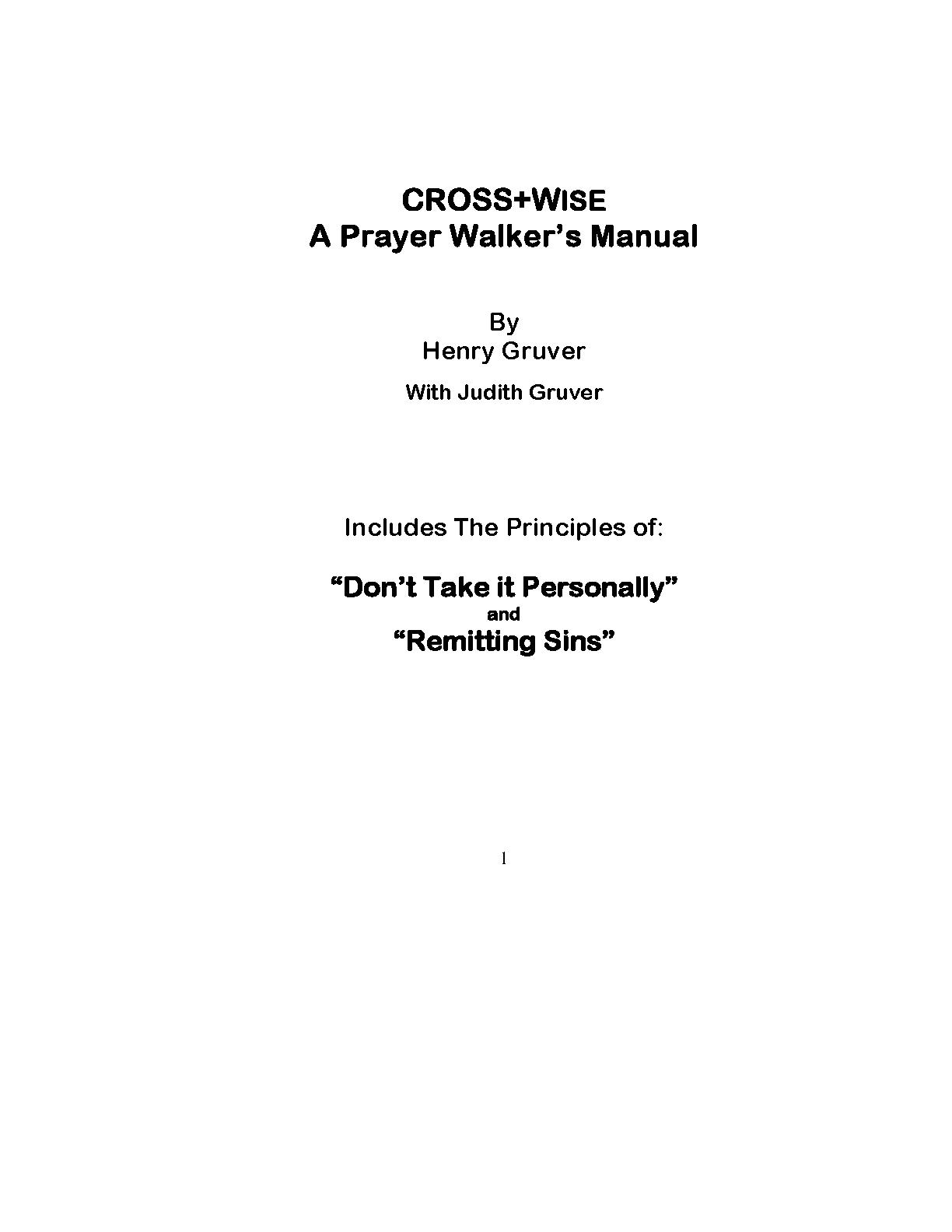 prayer_steps_to_remit_sins_by_henry_gruver.jpg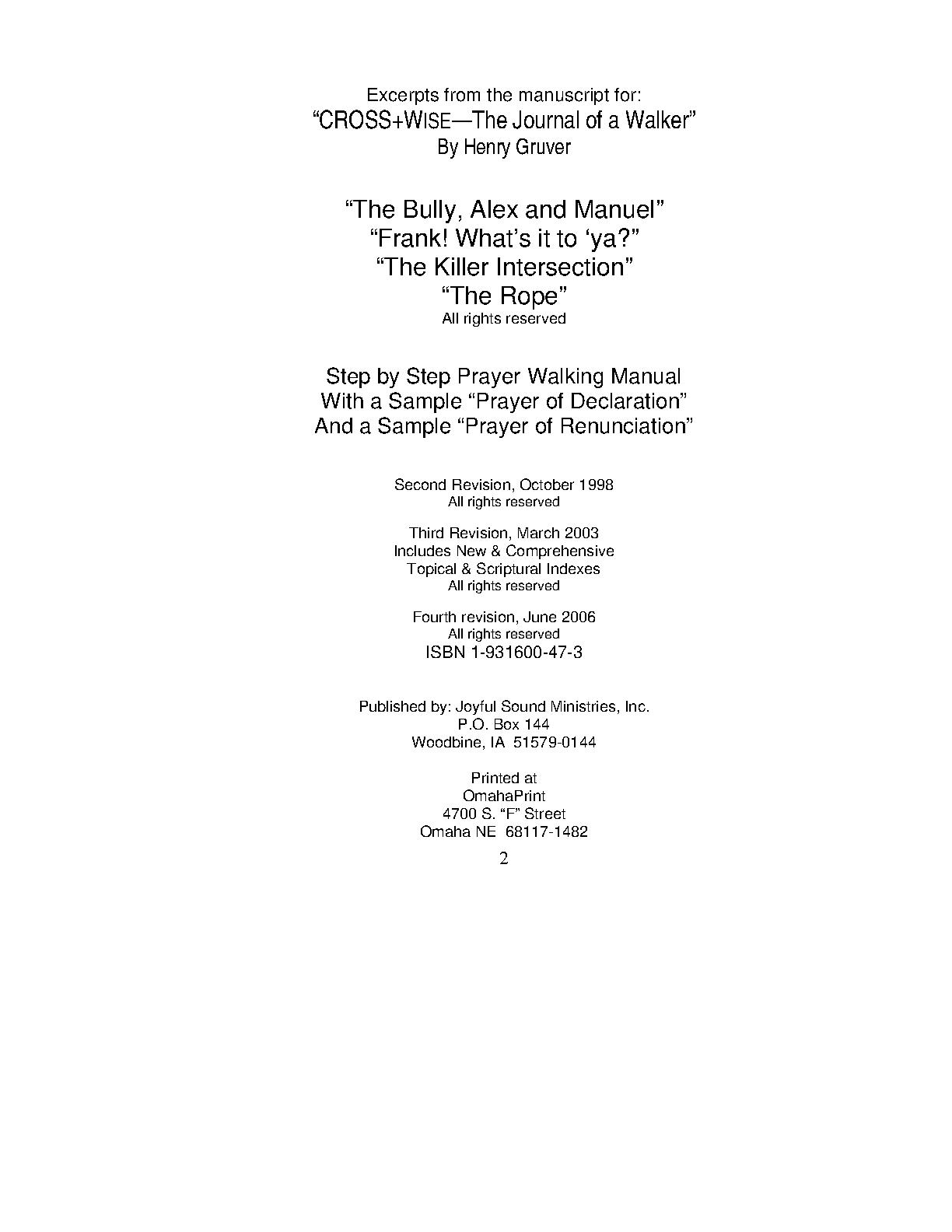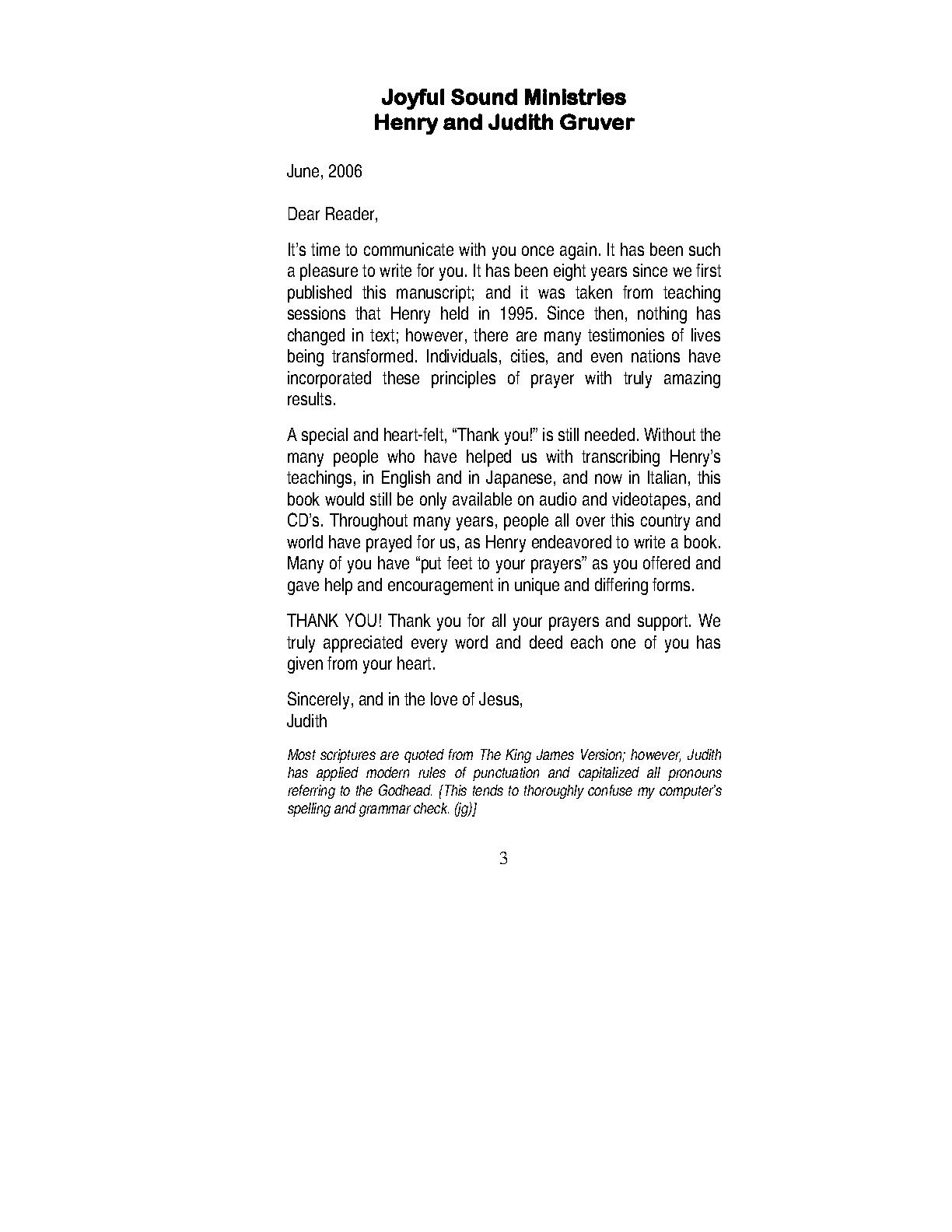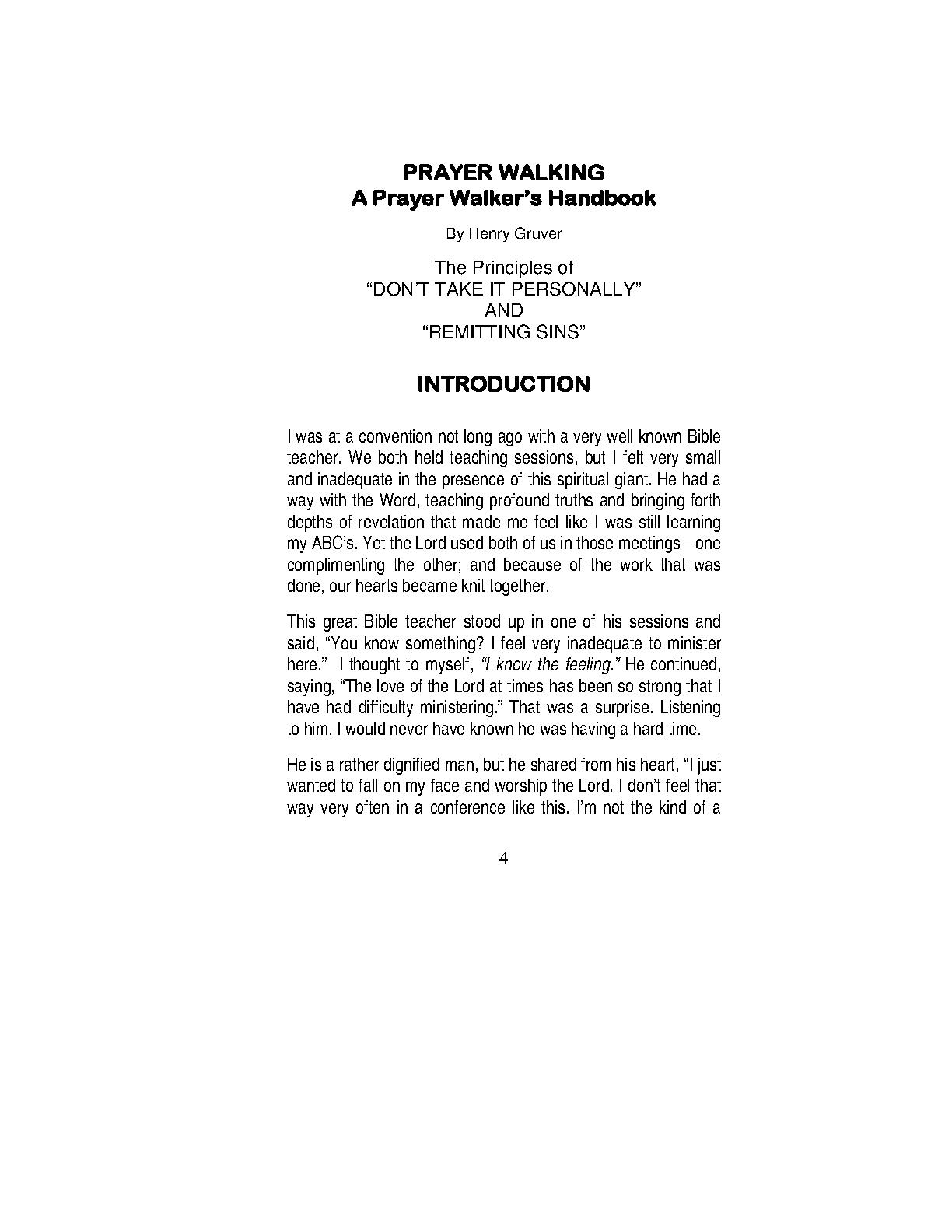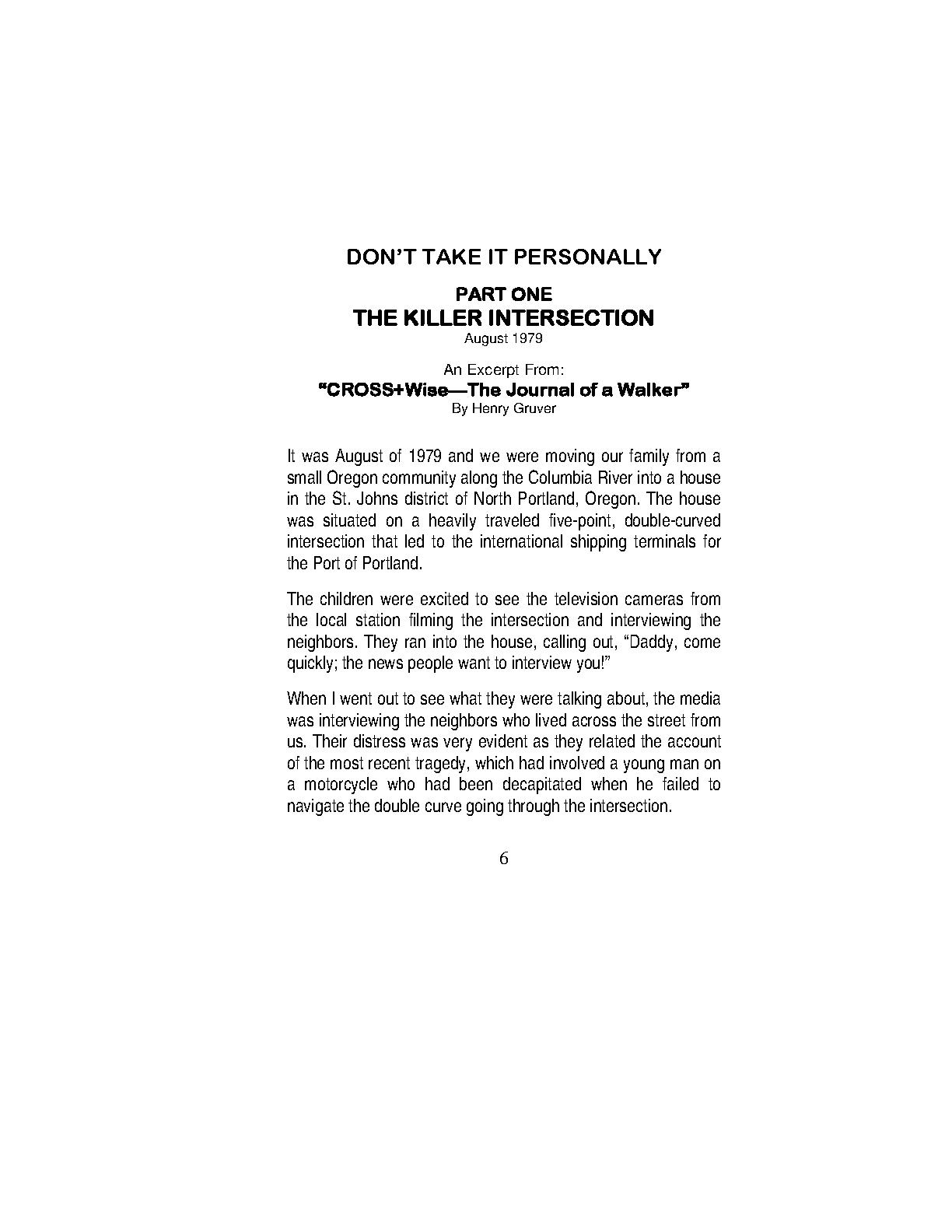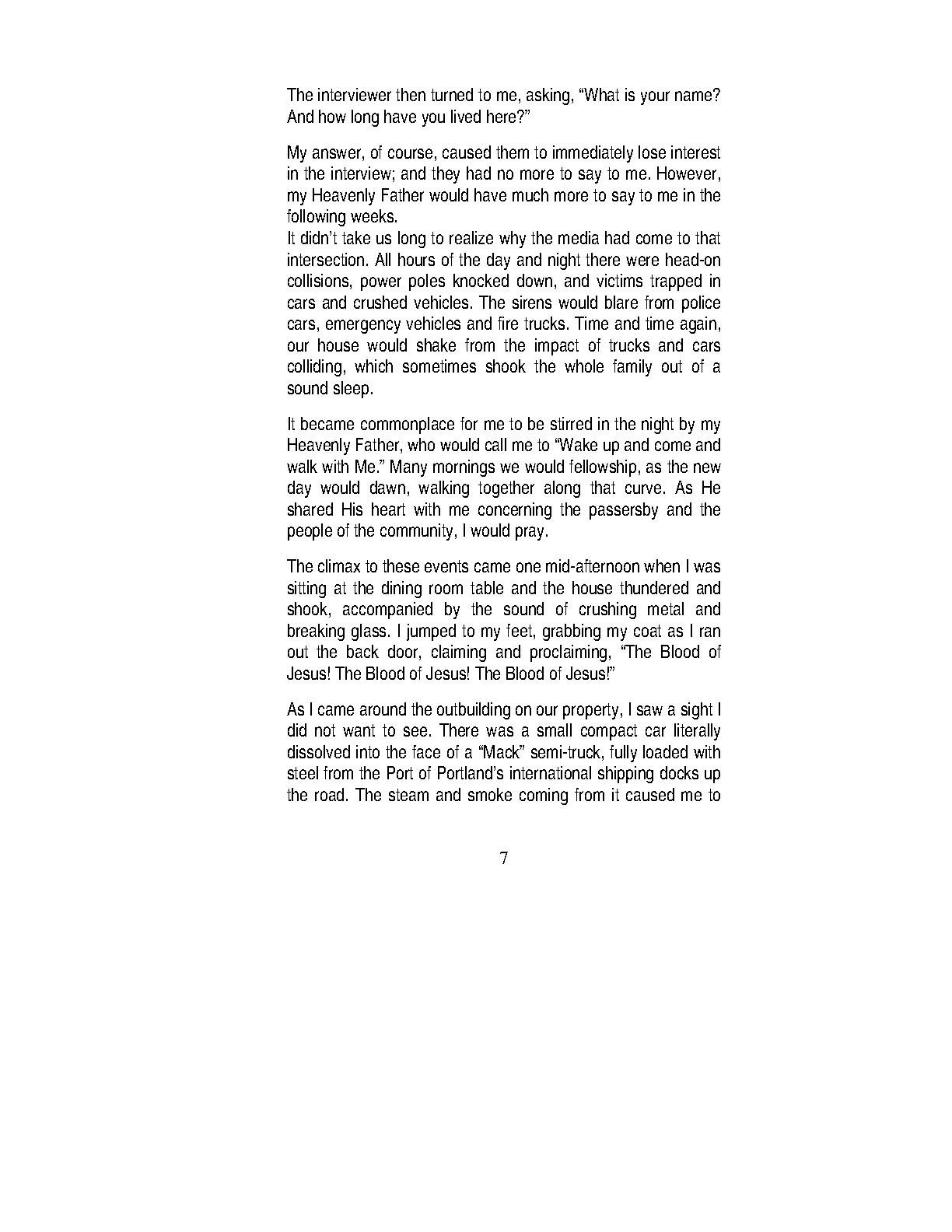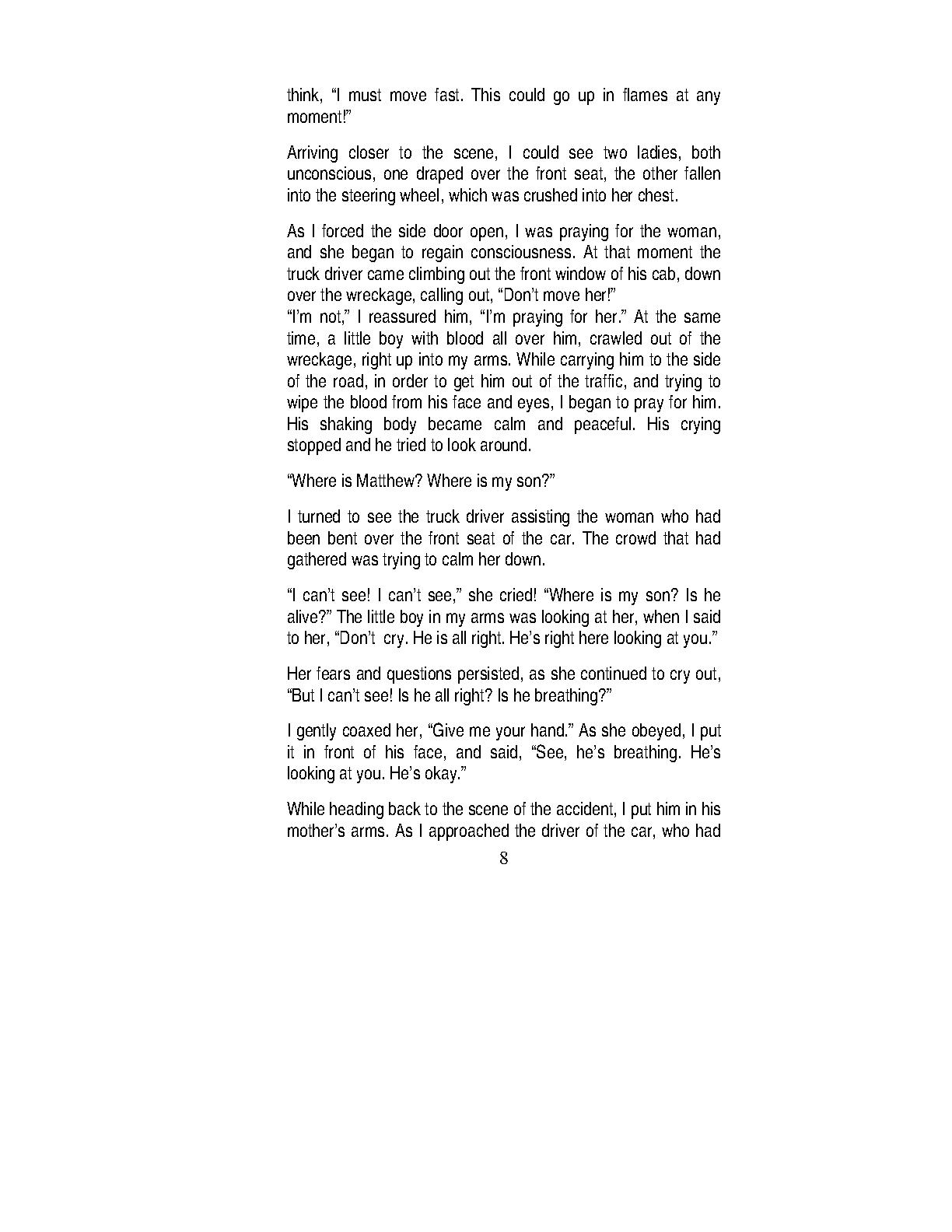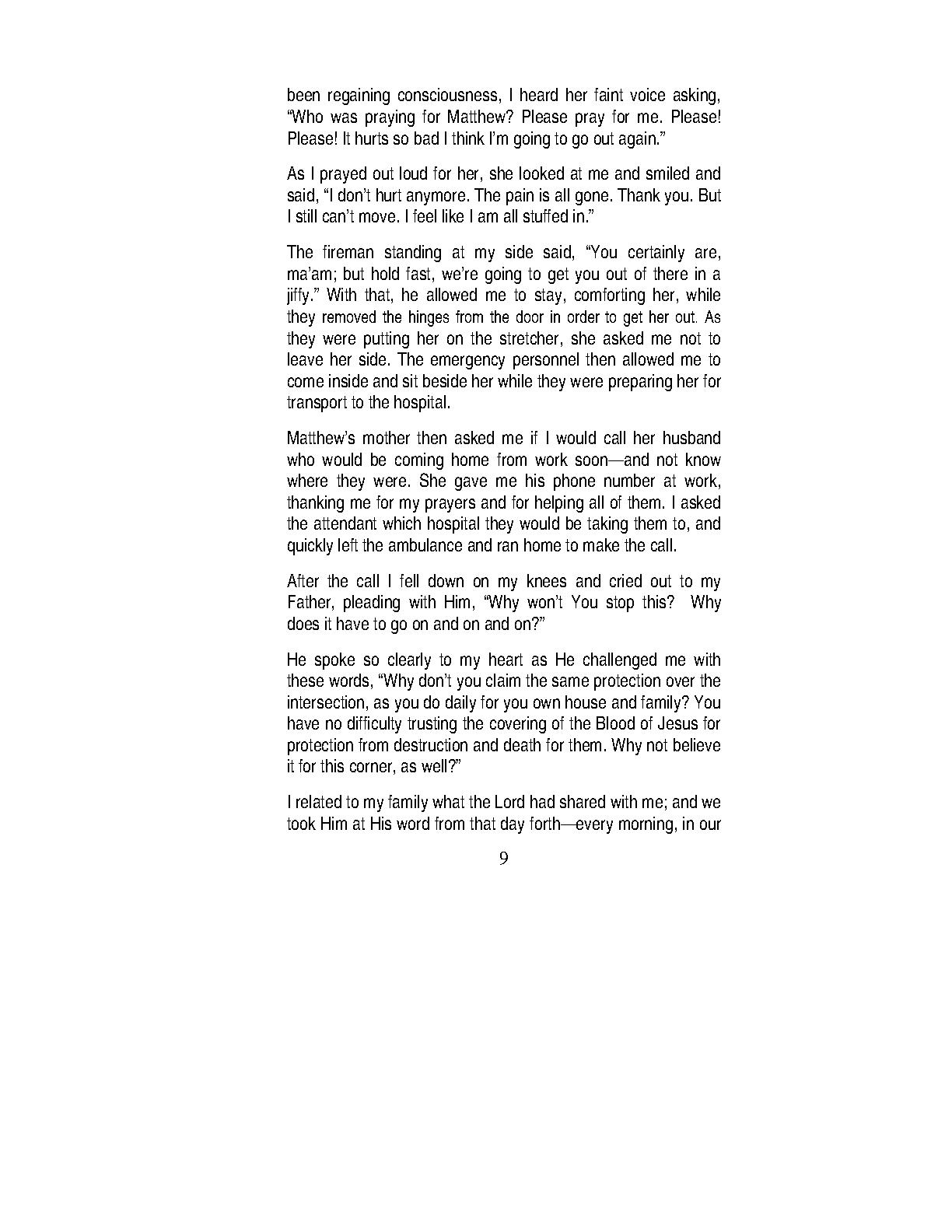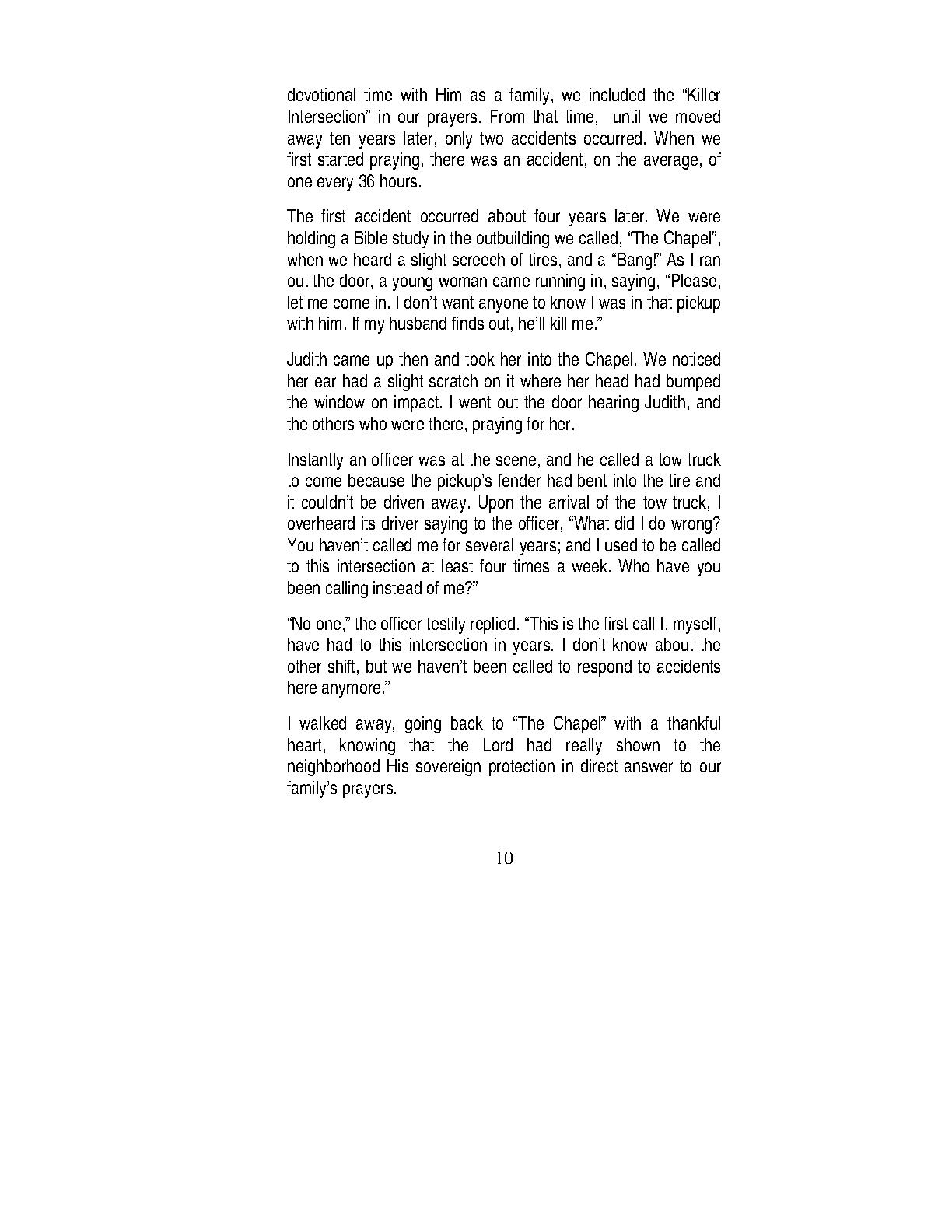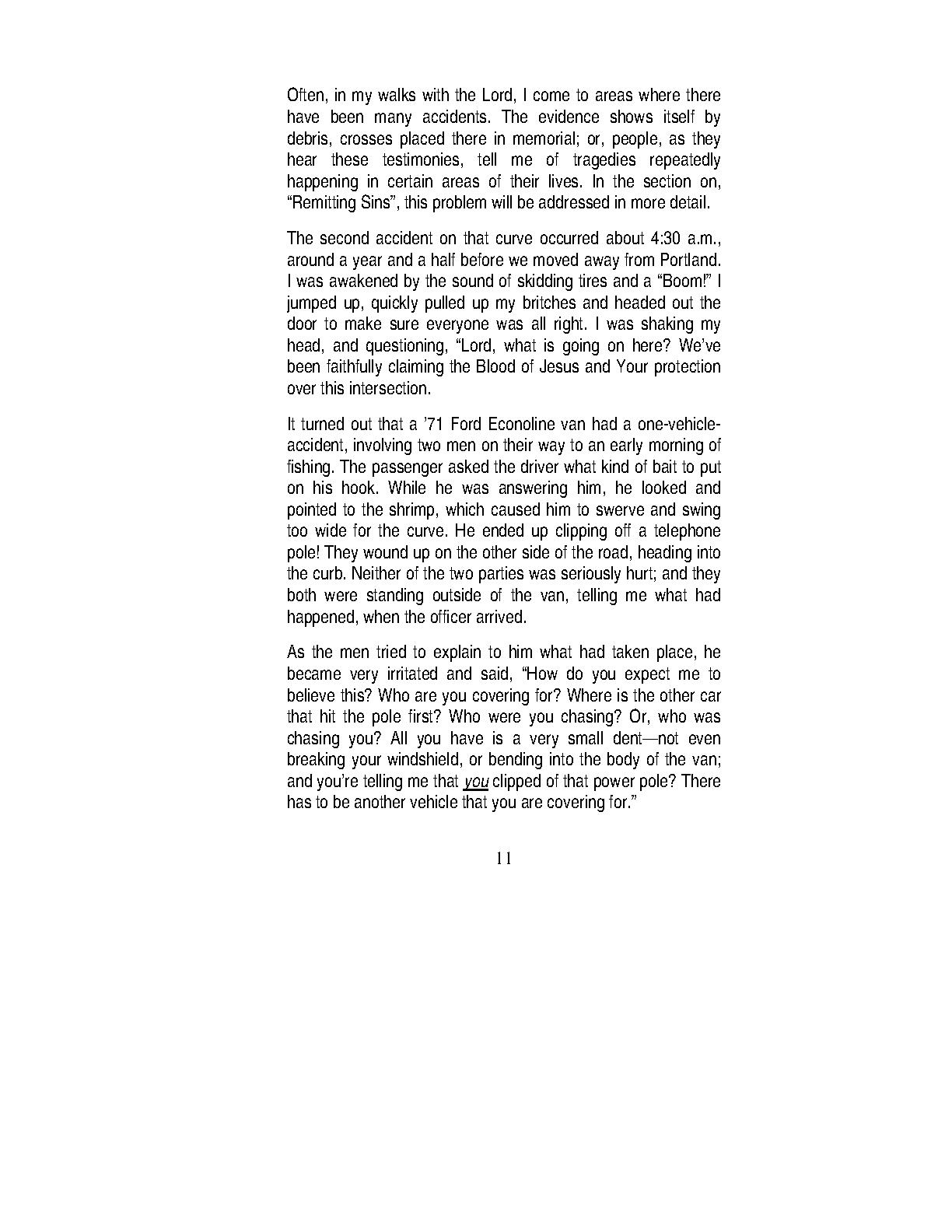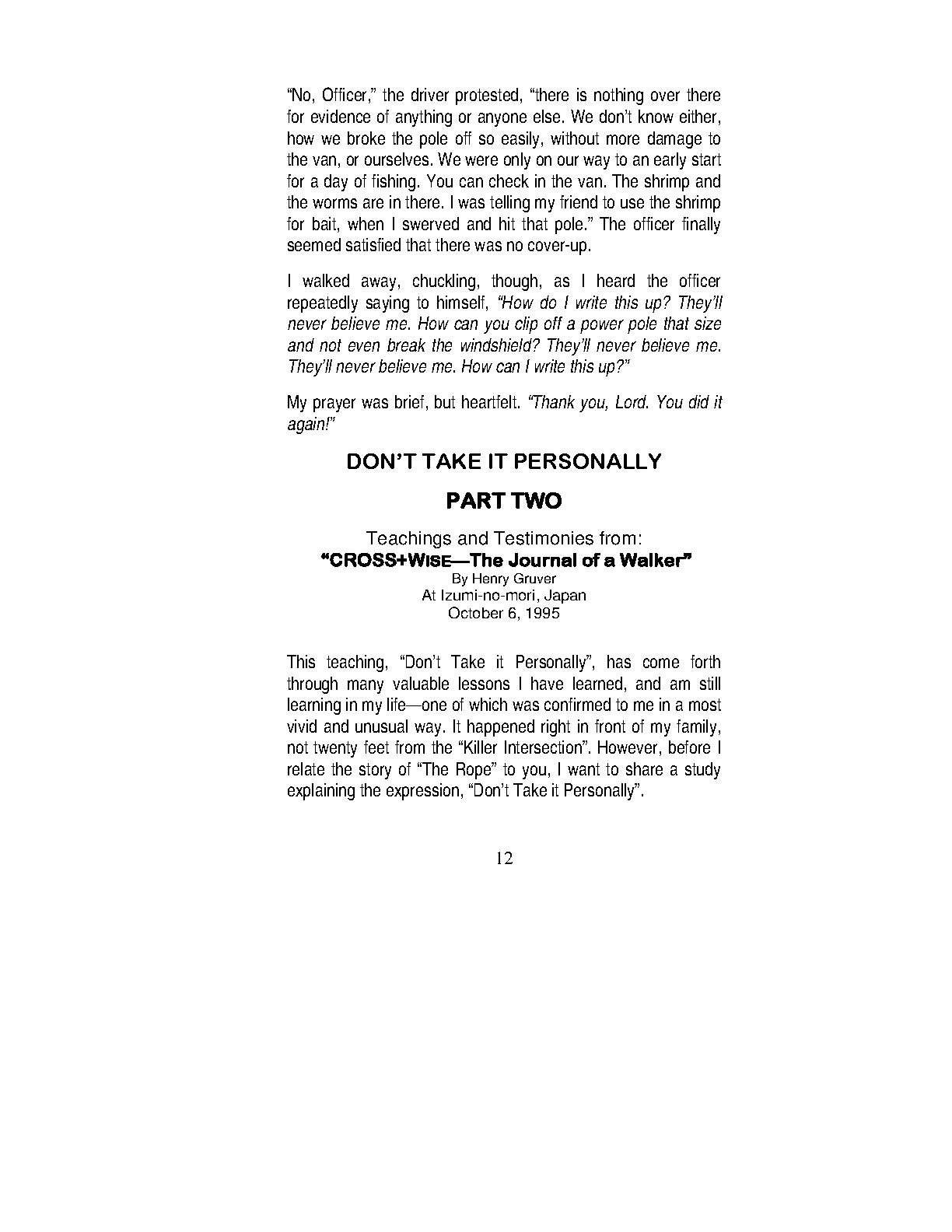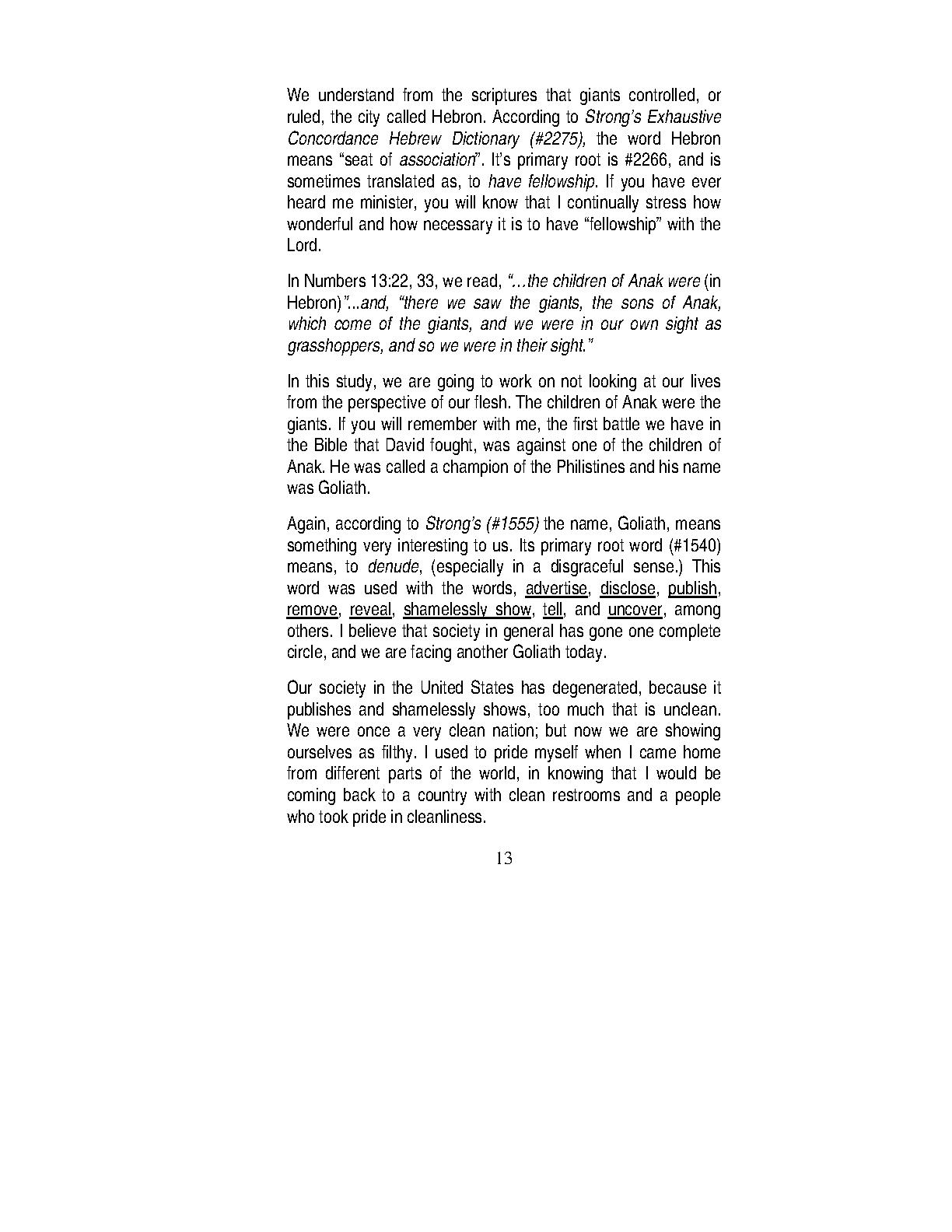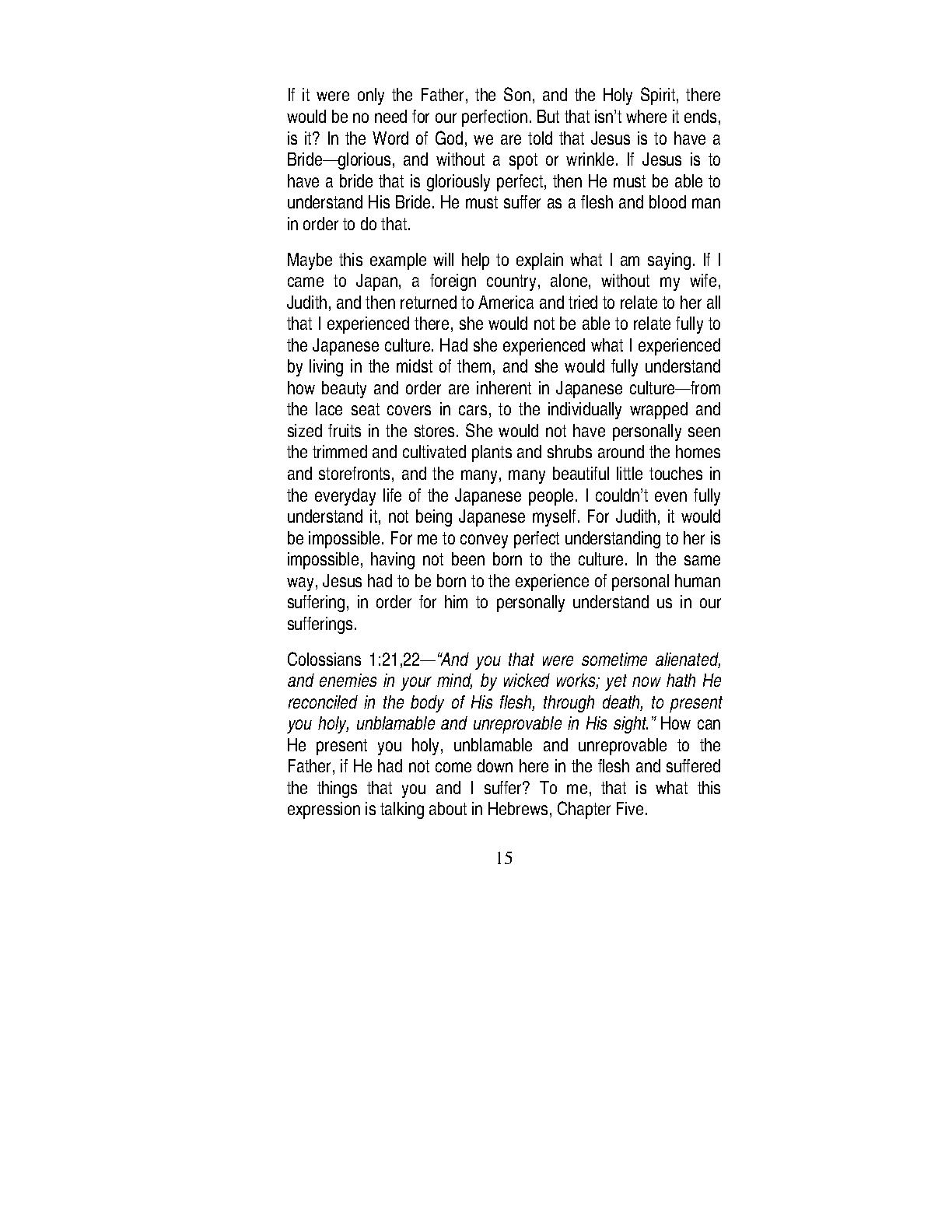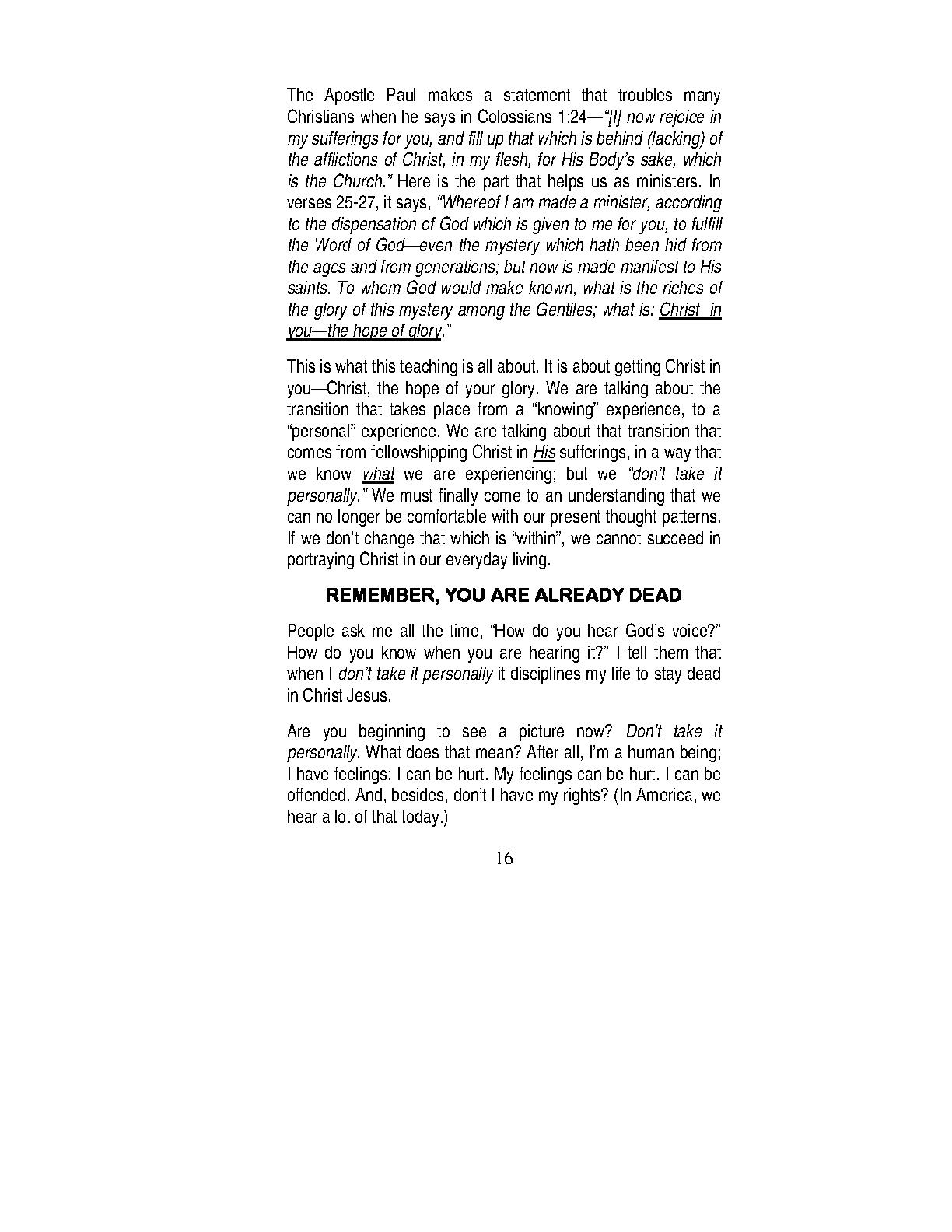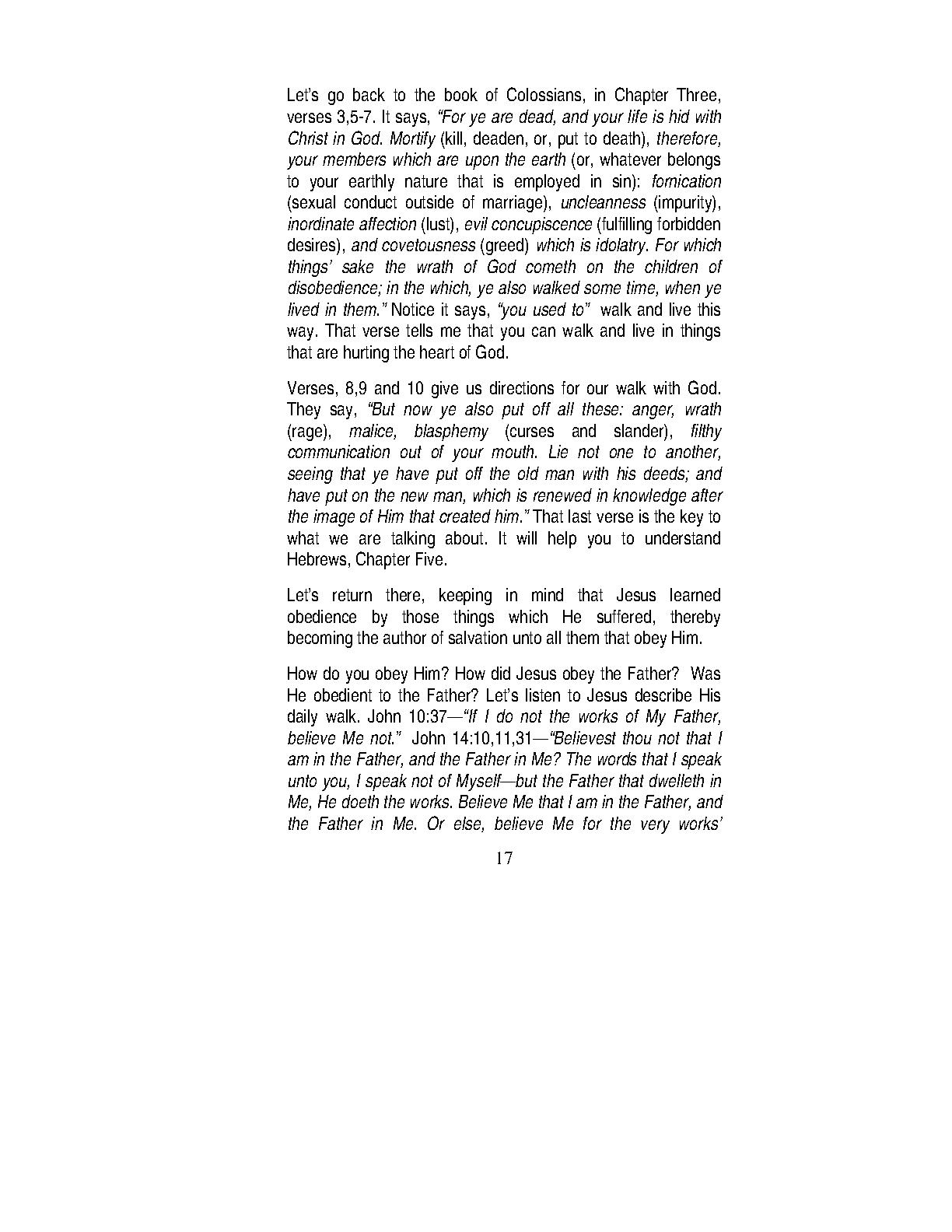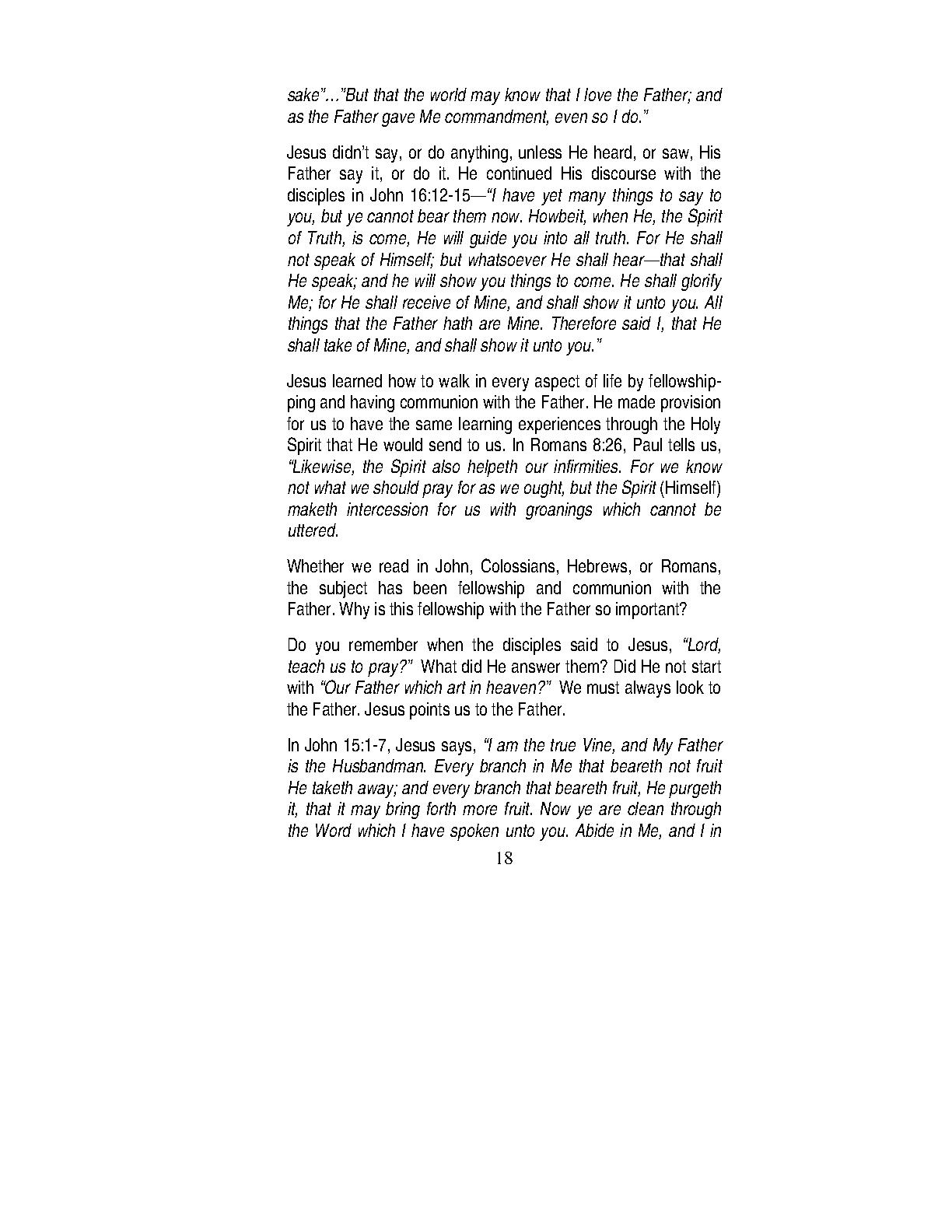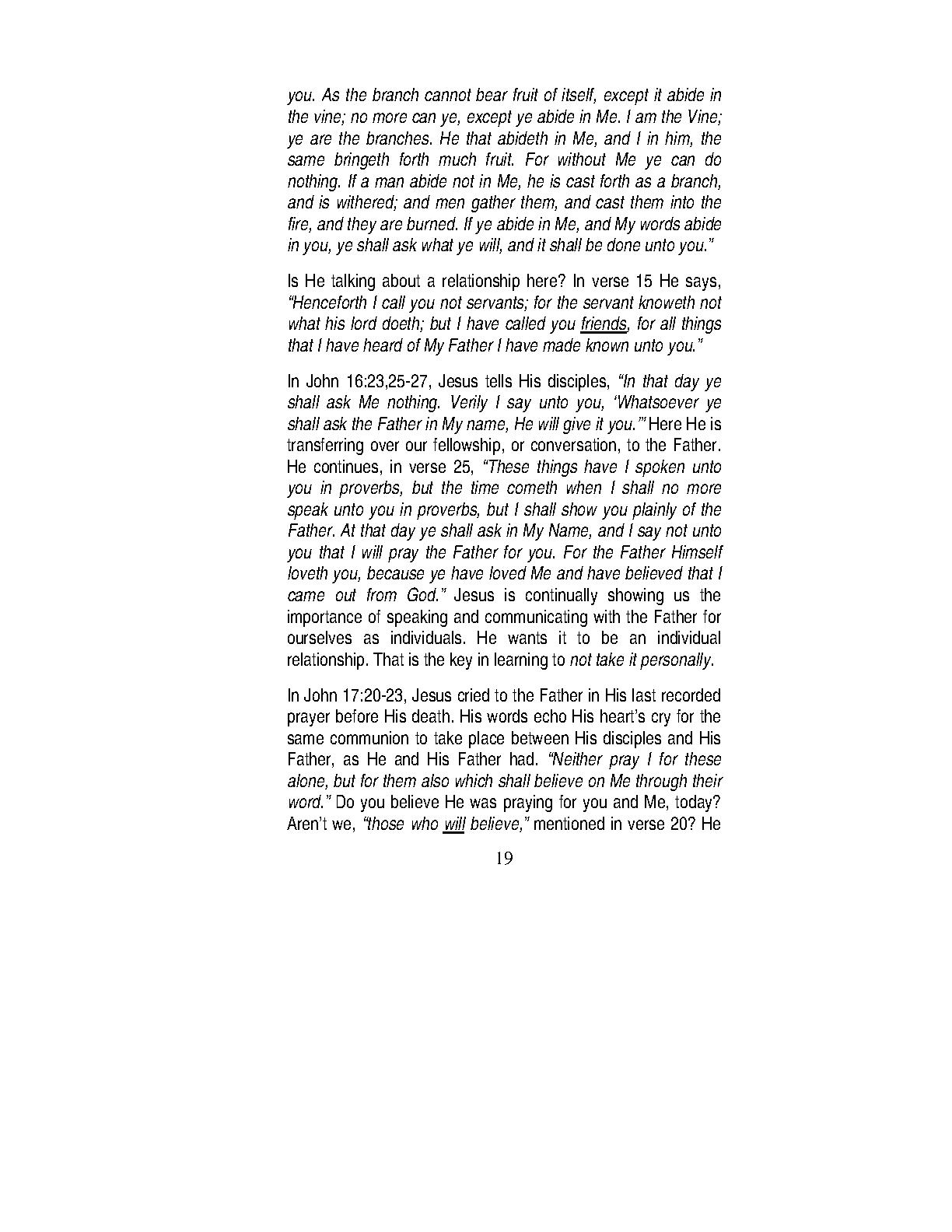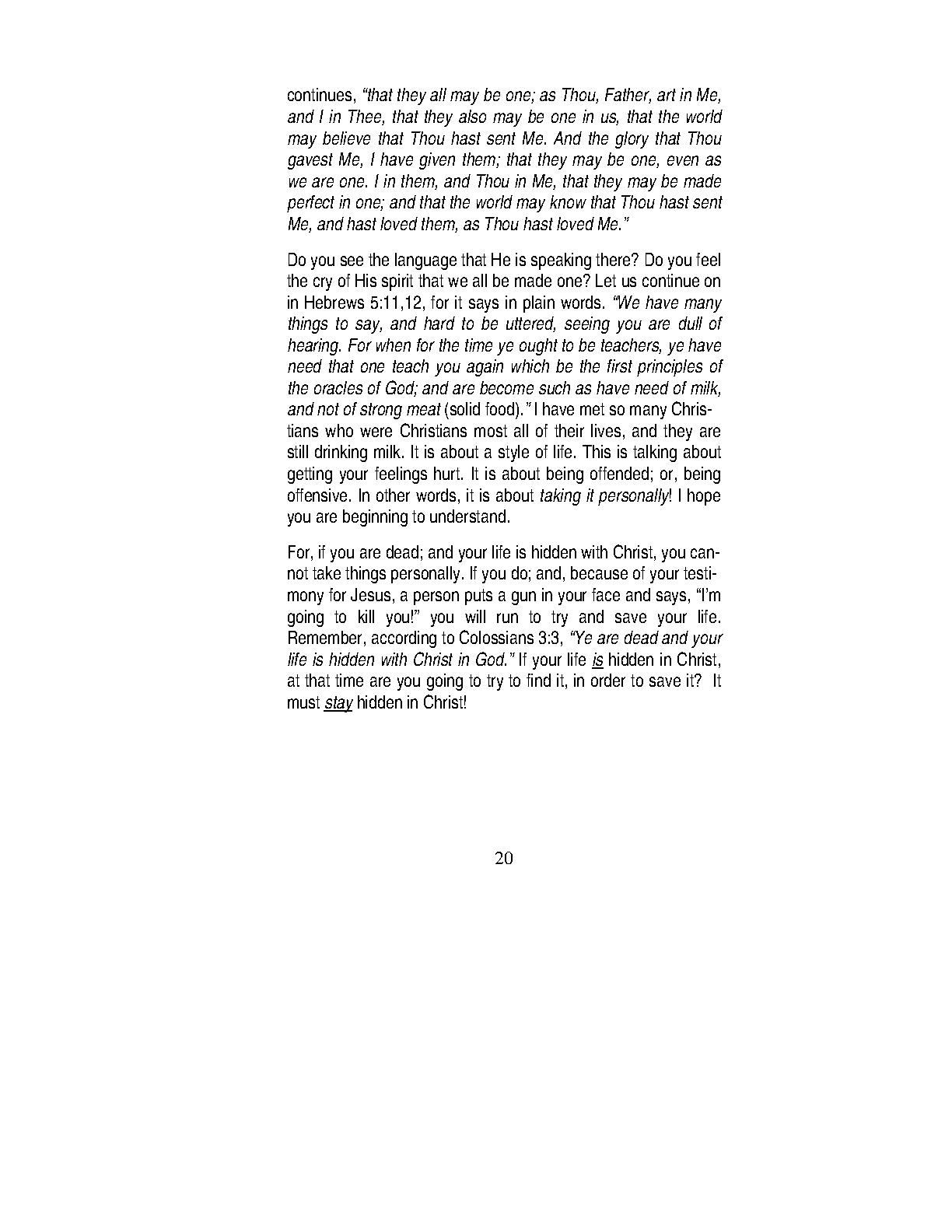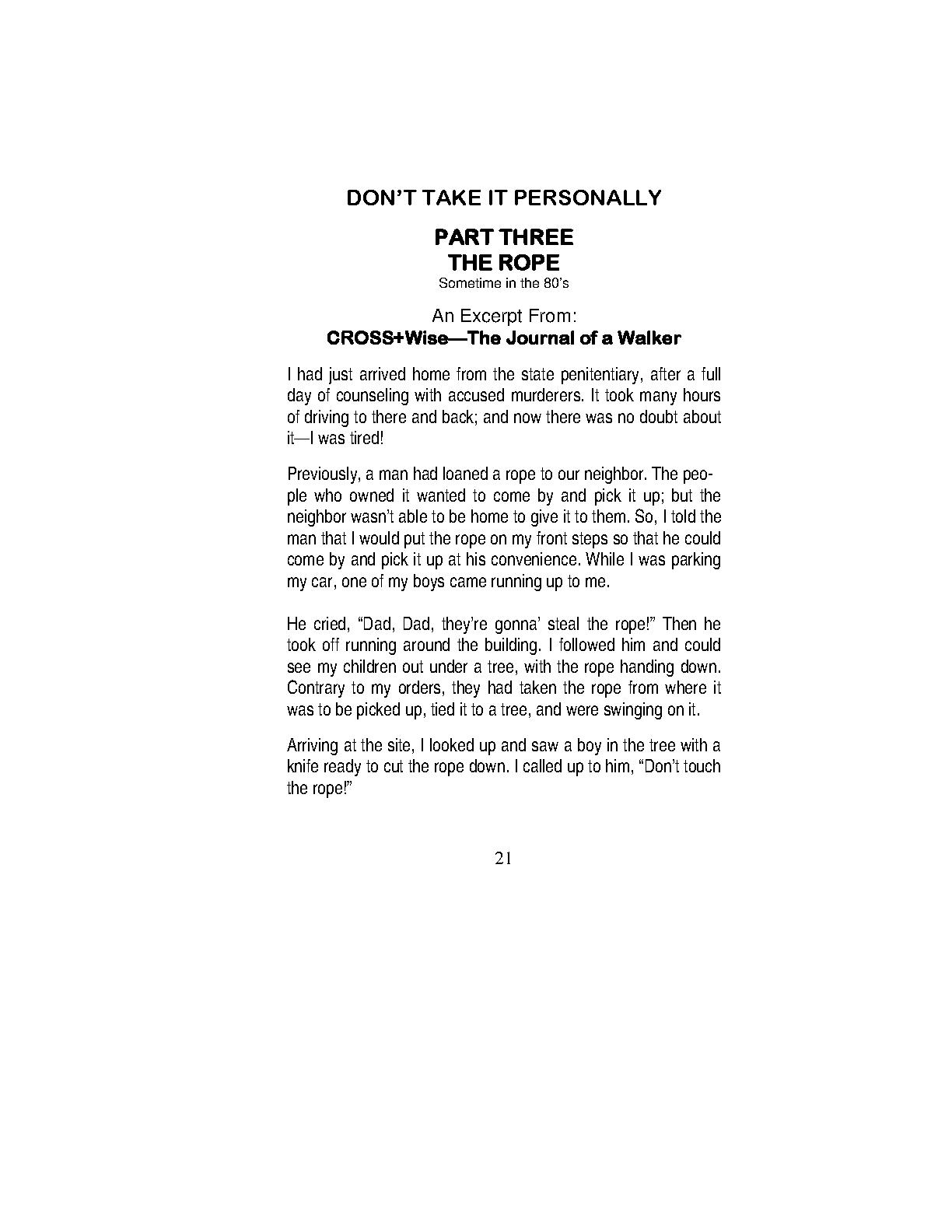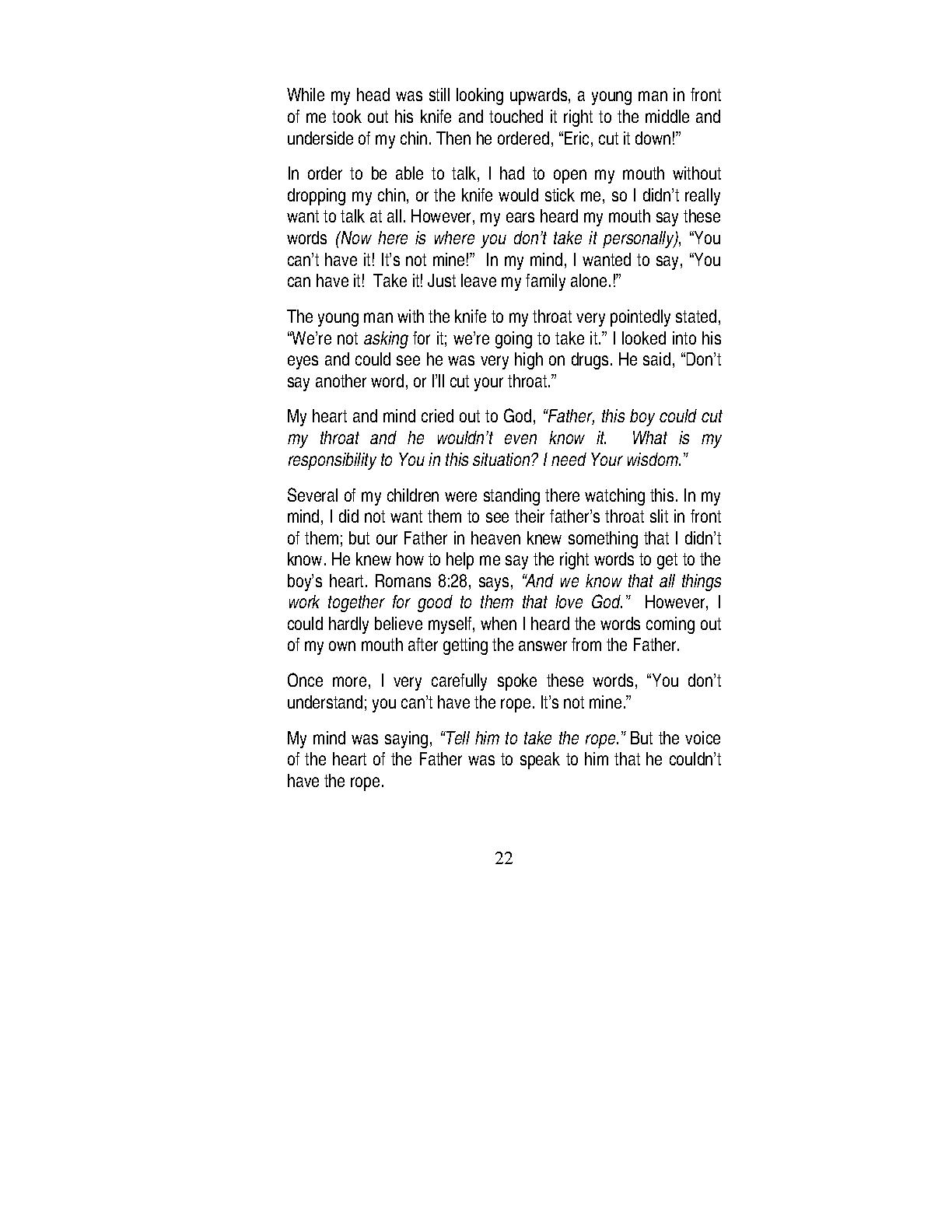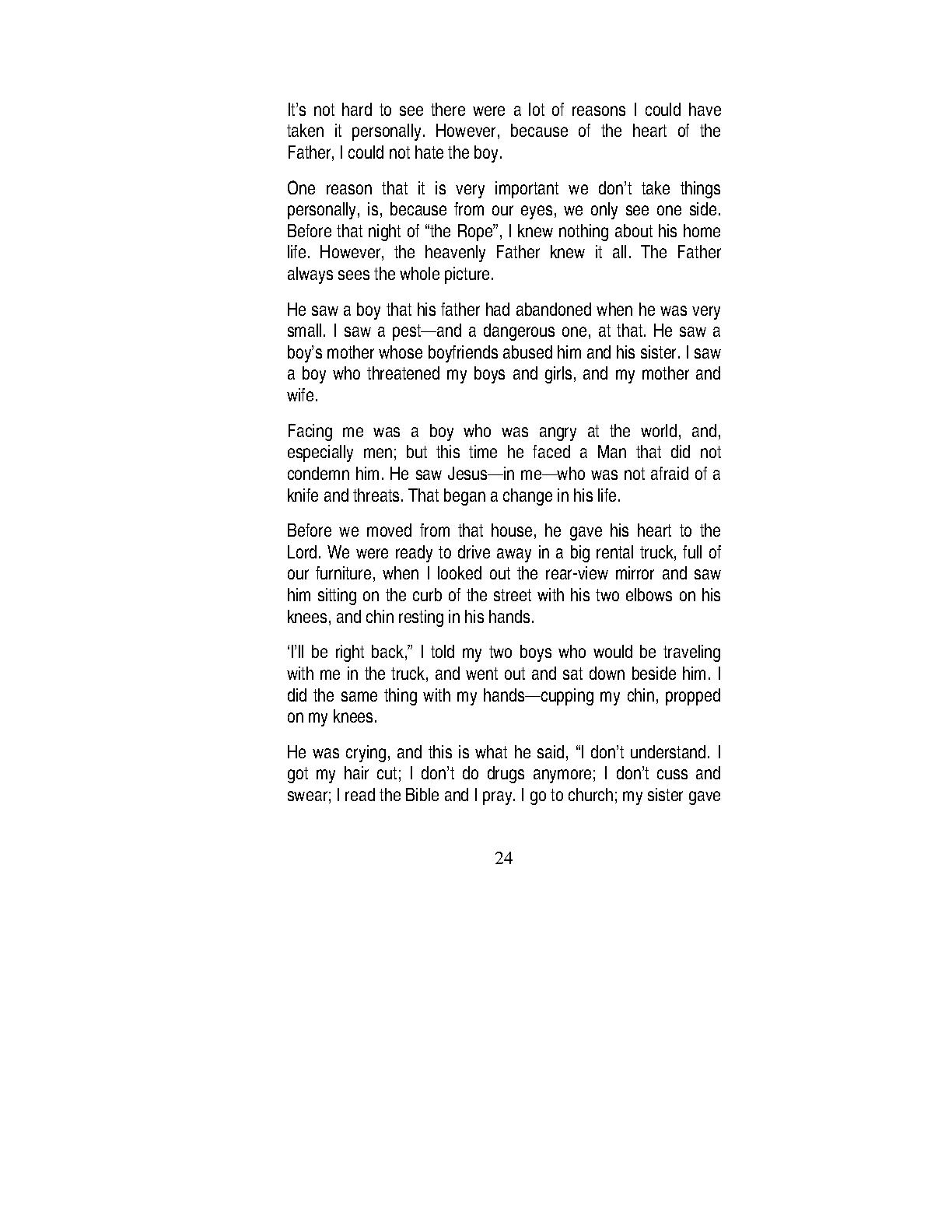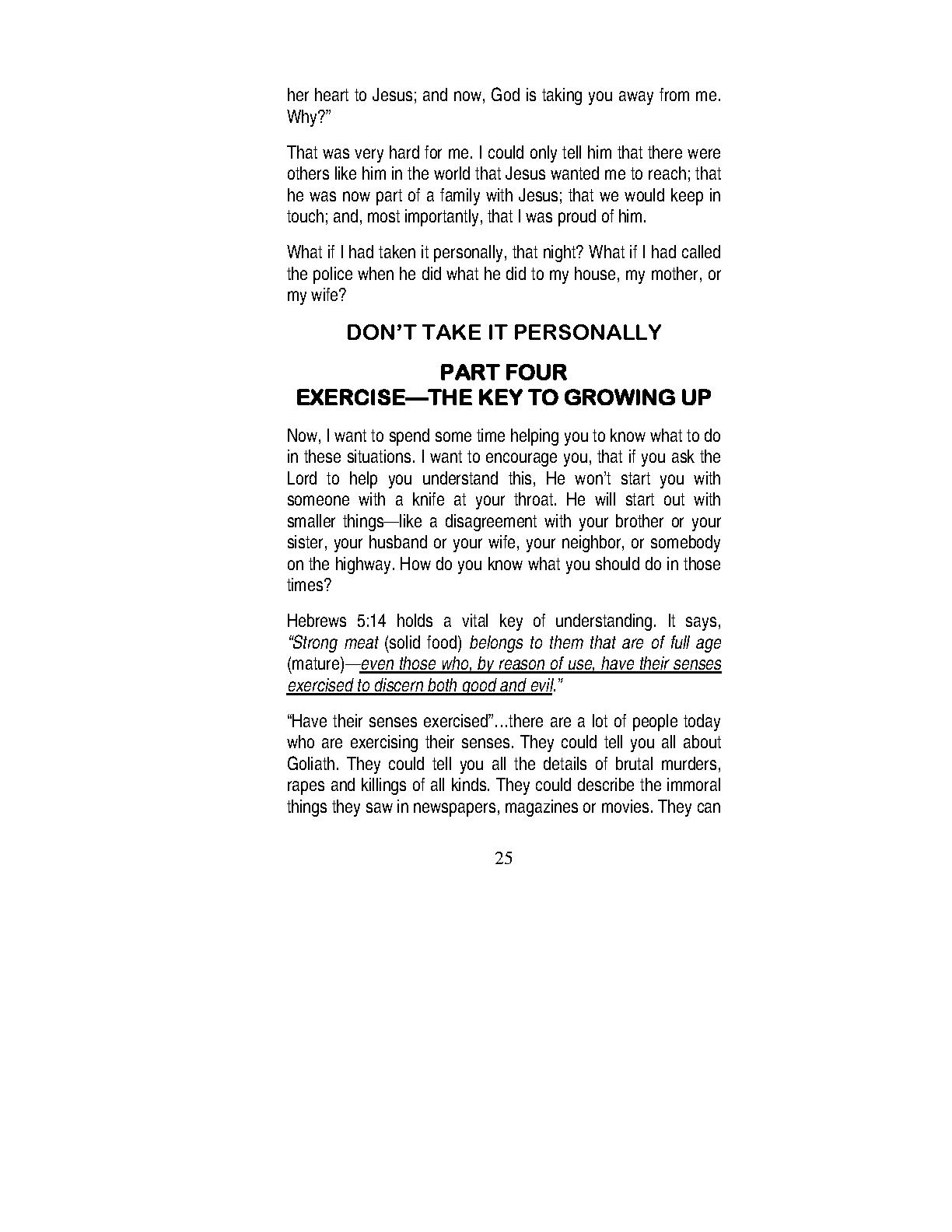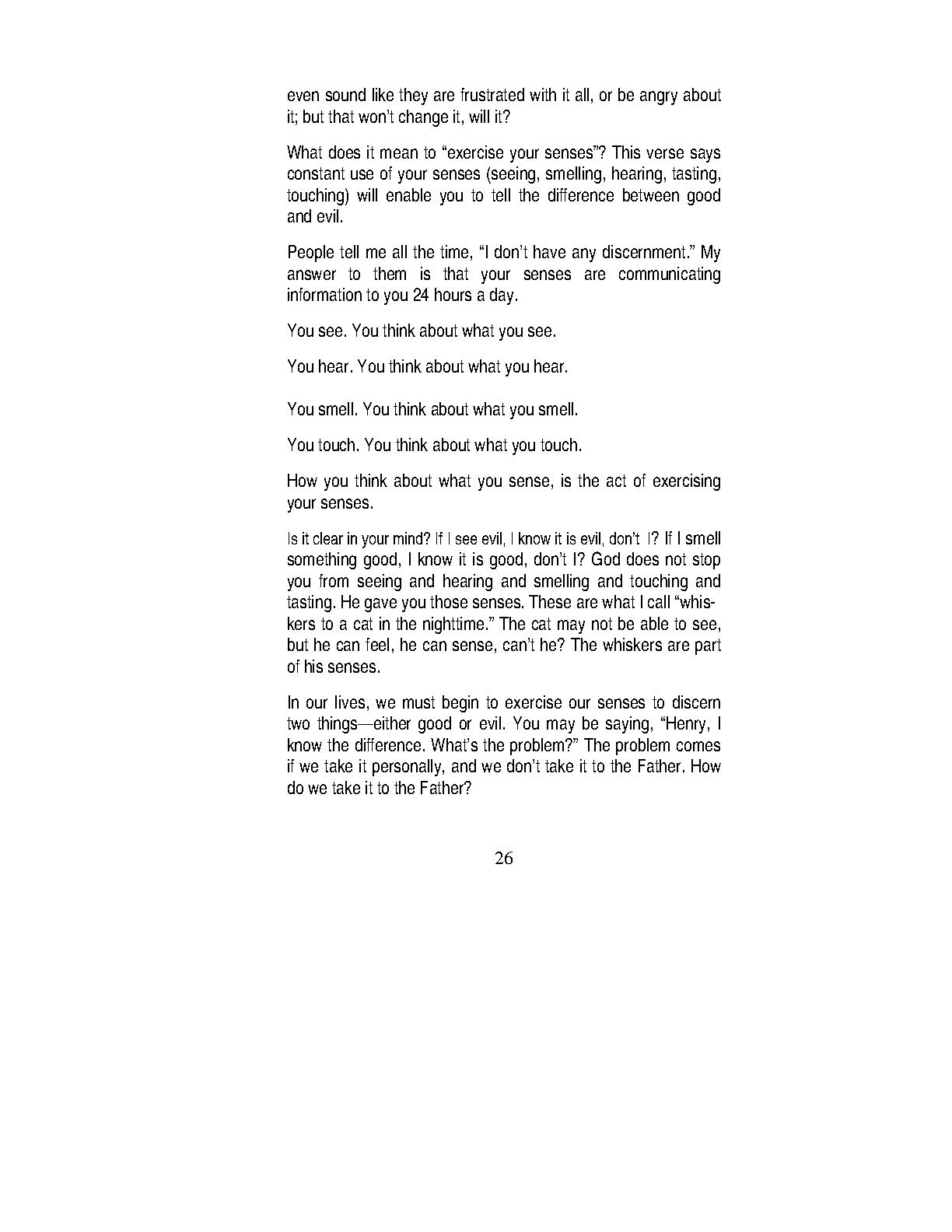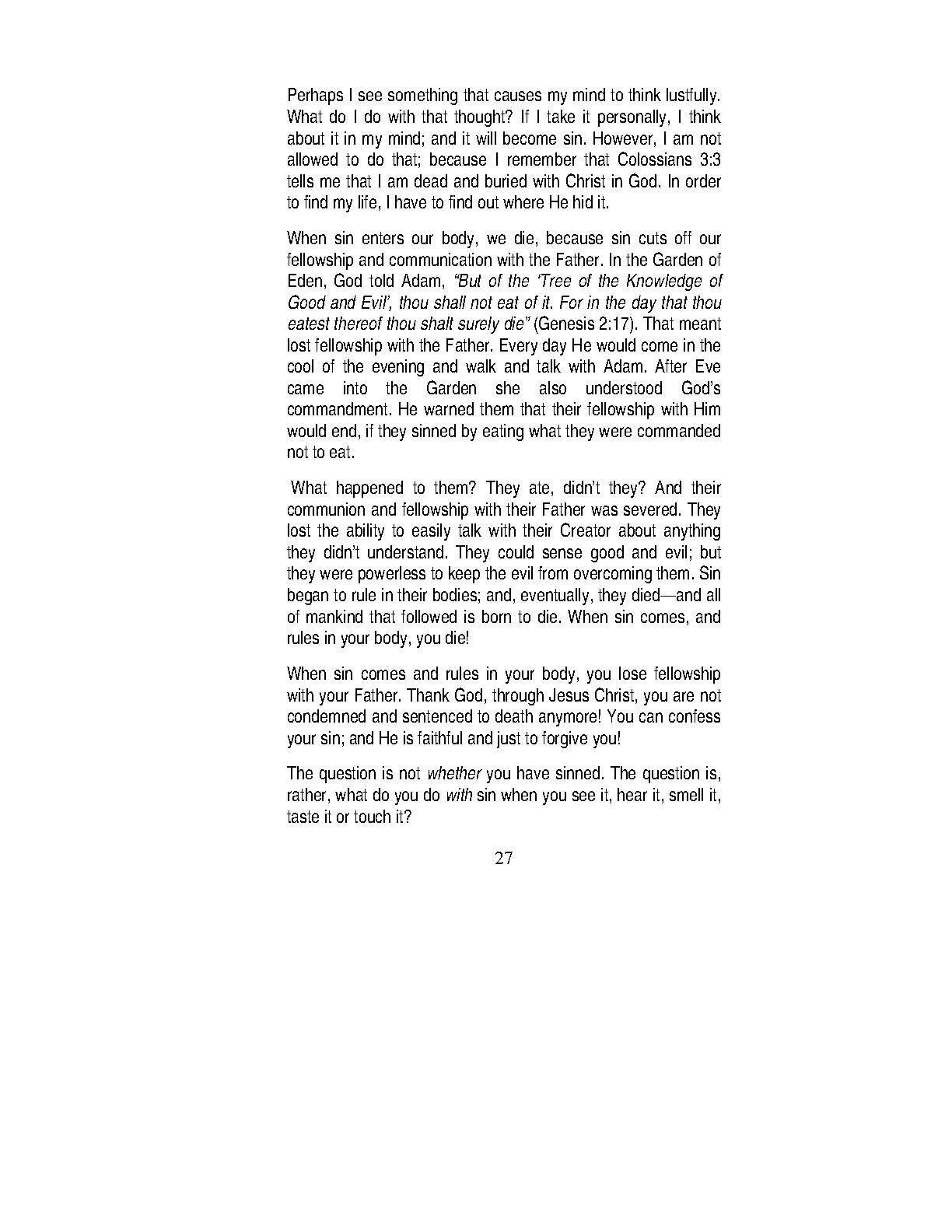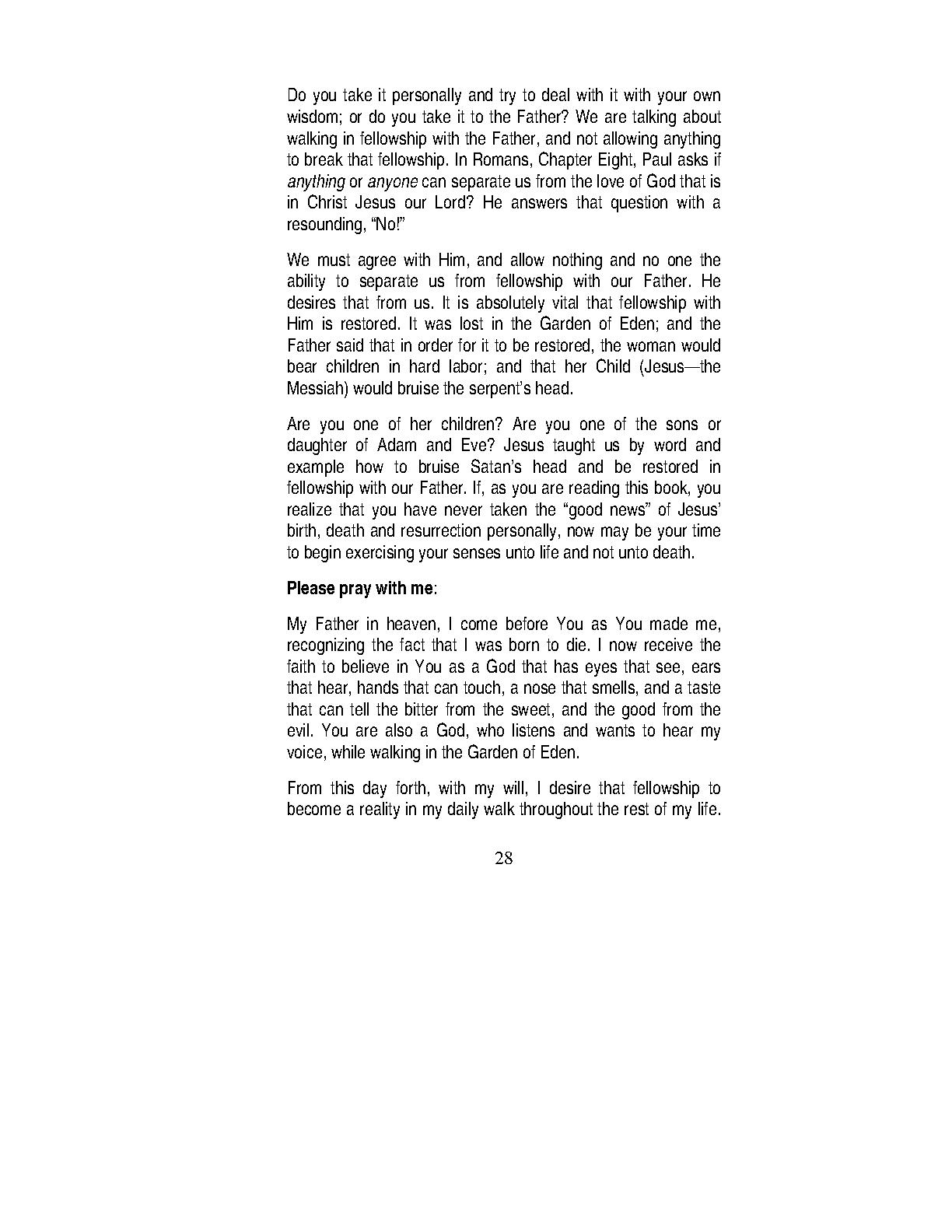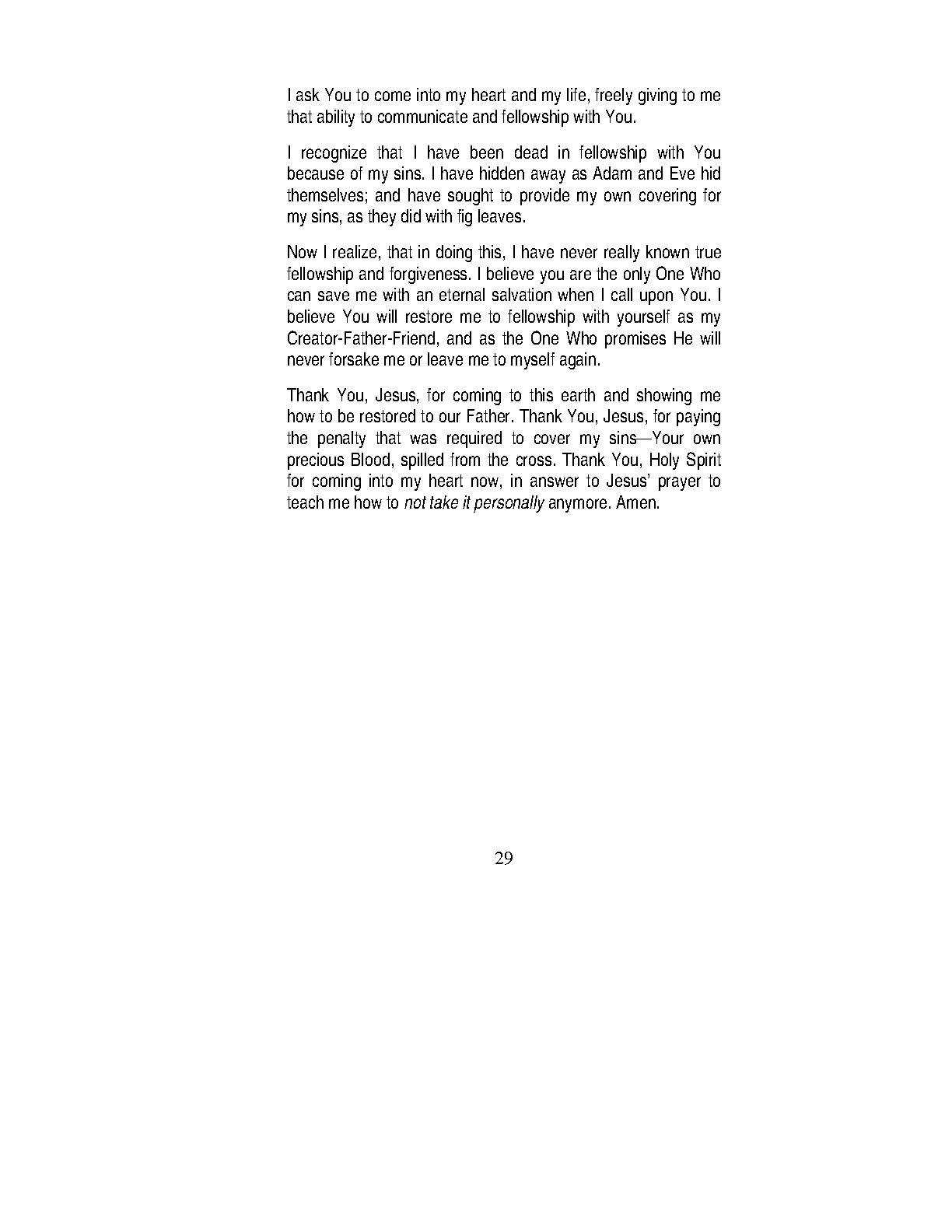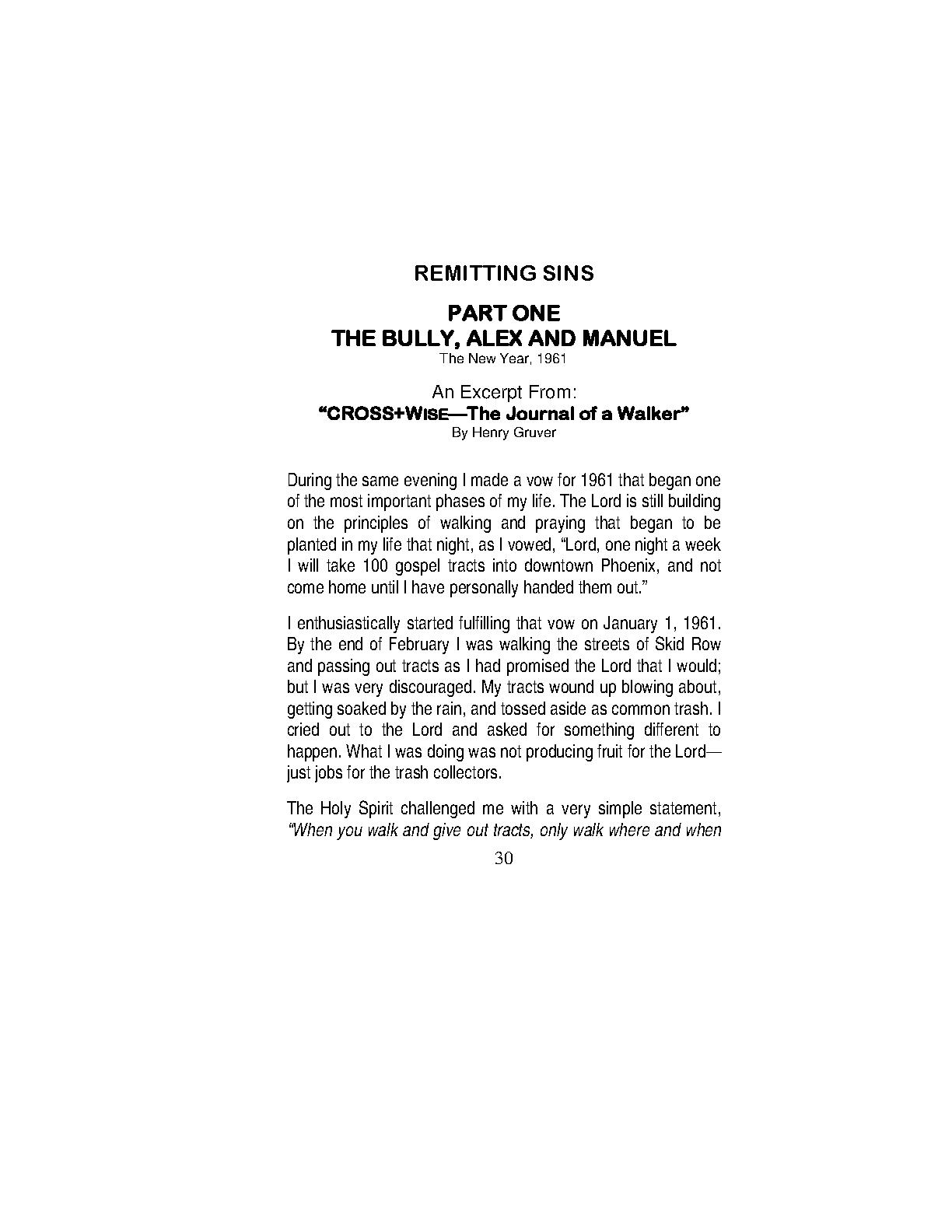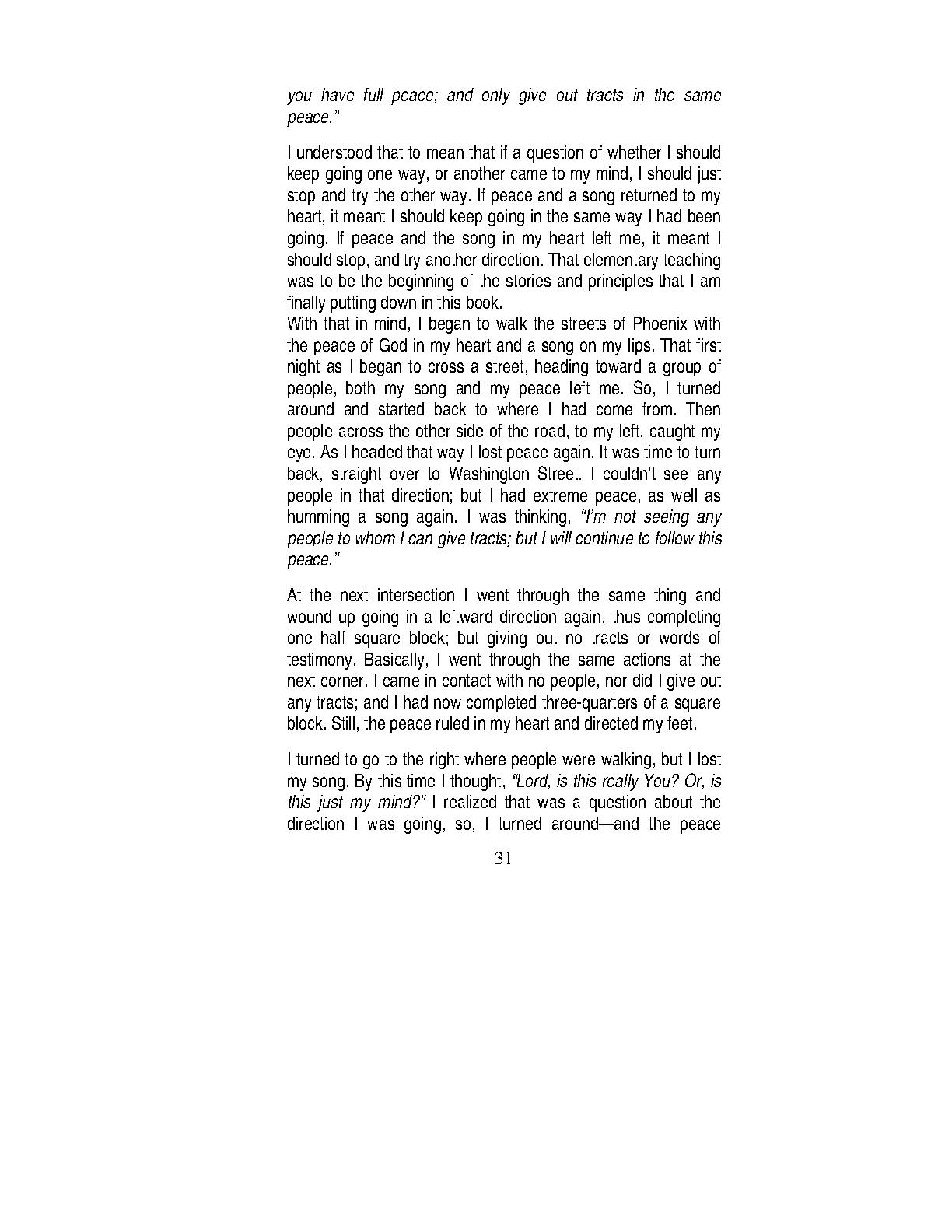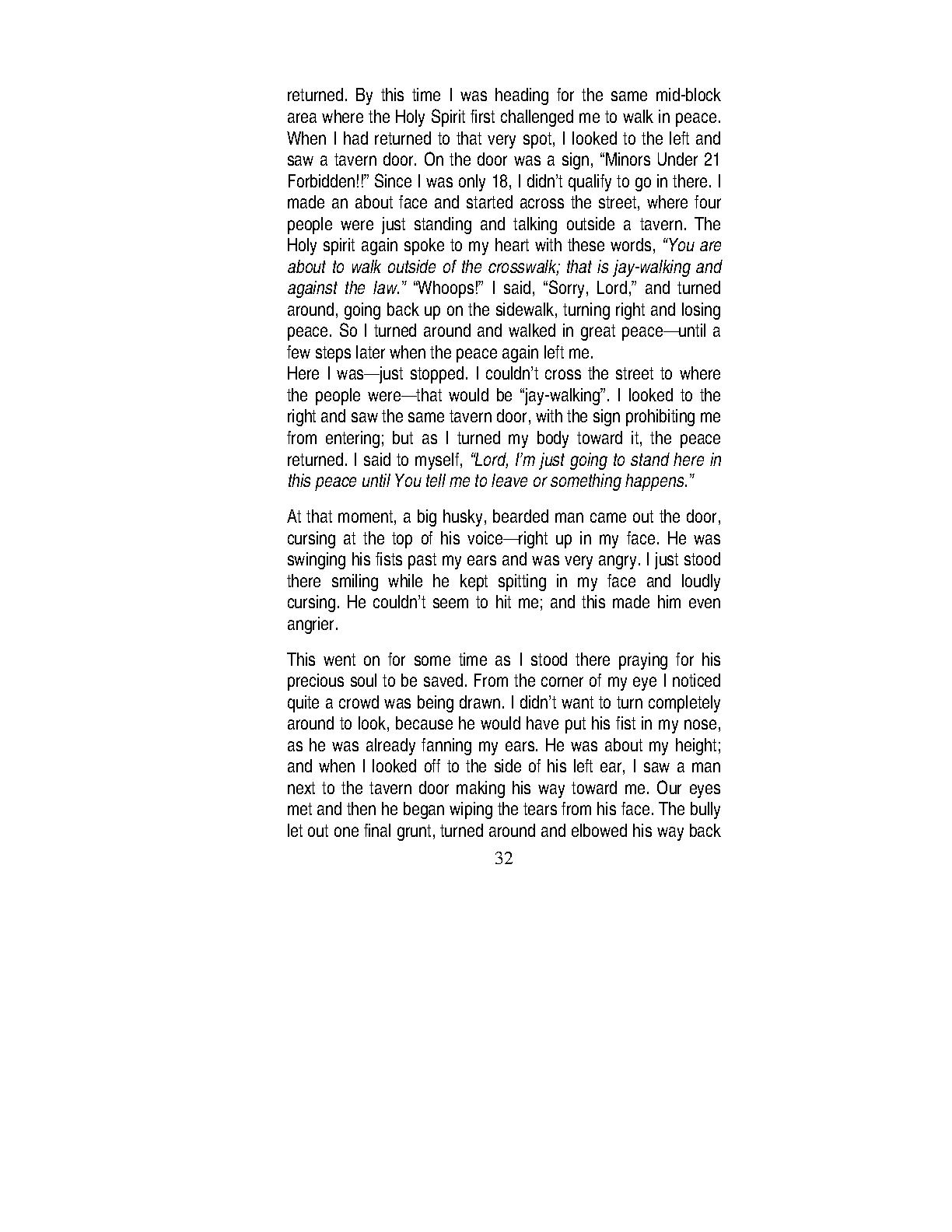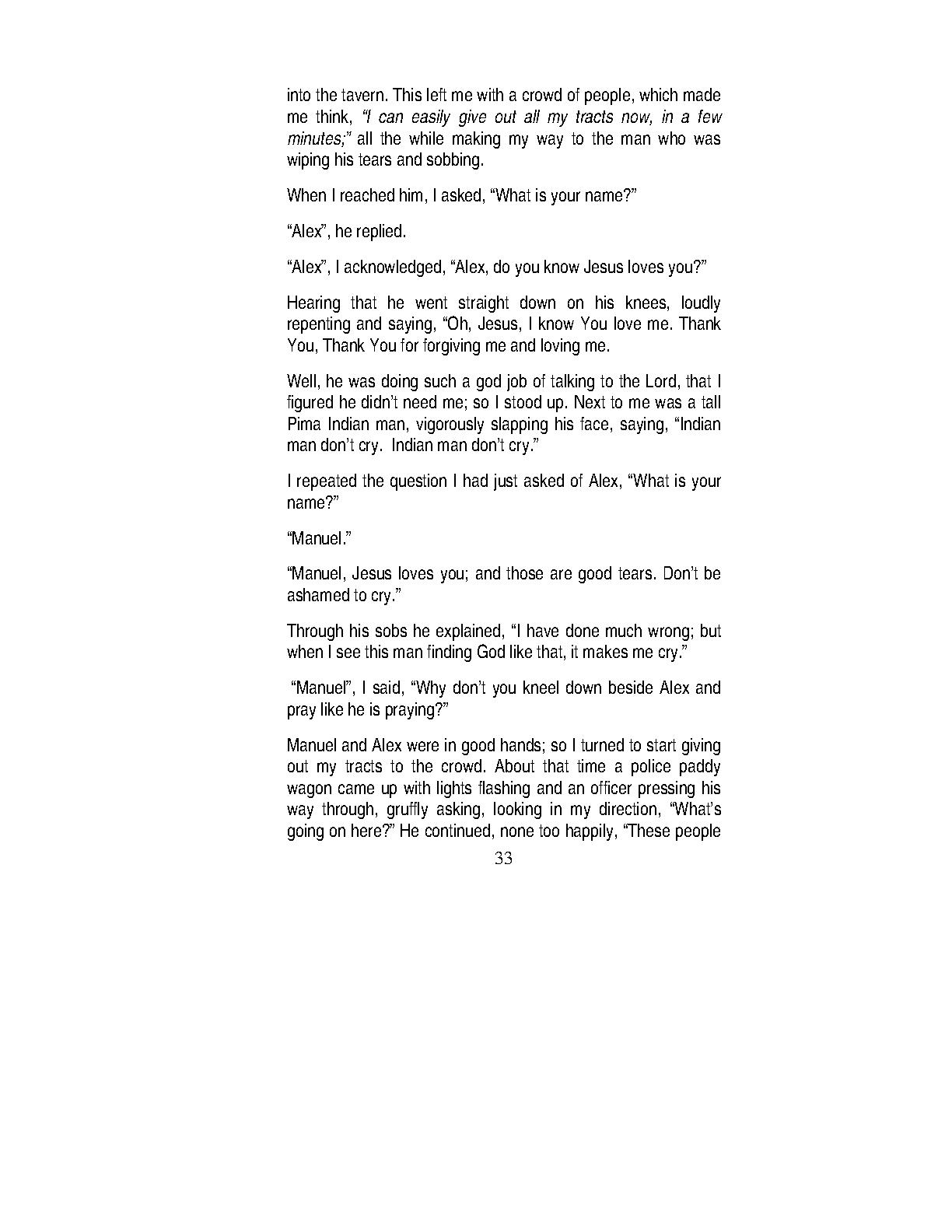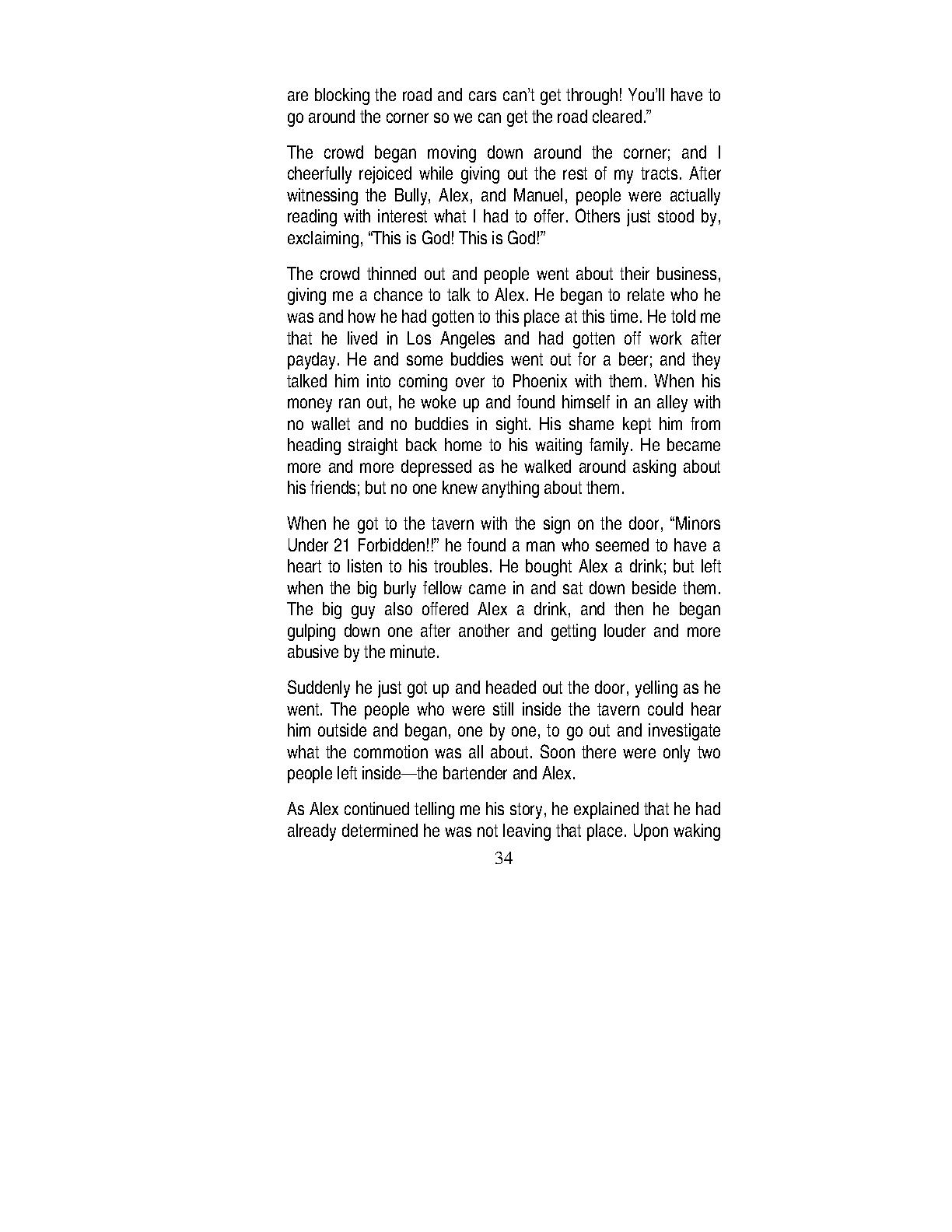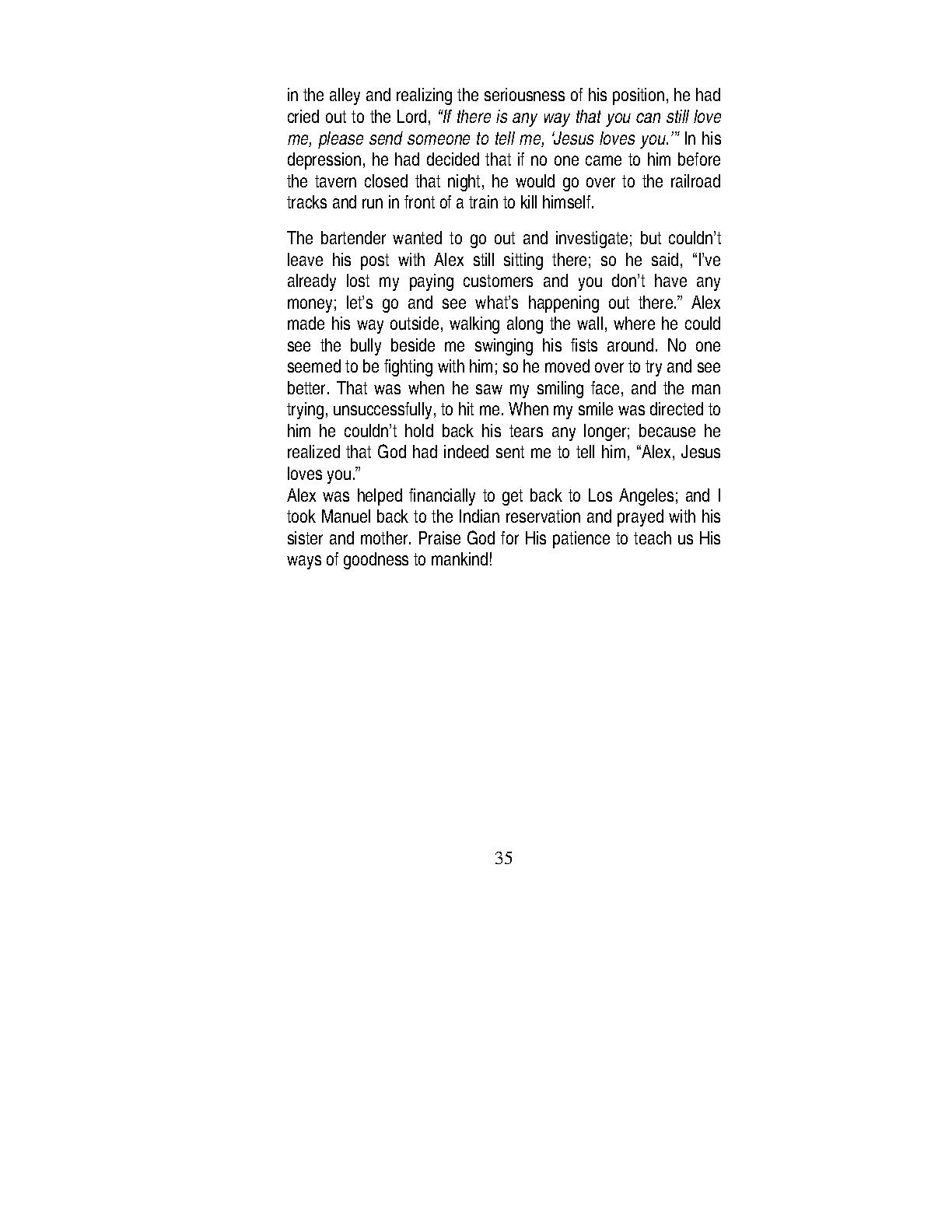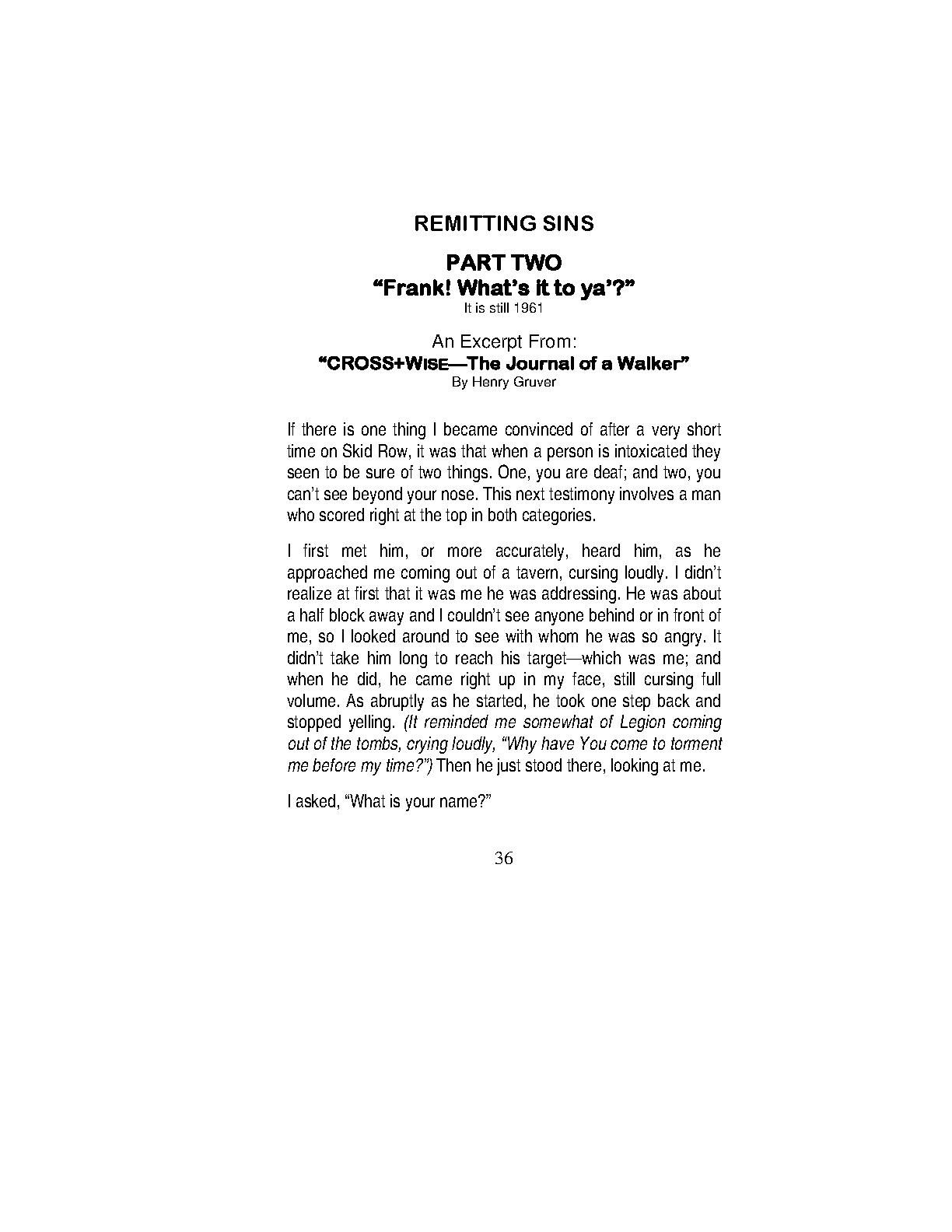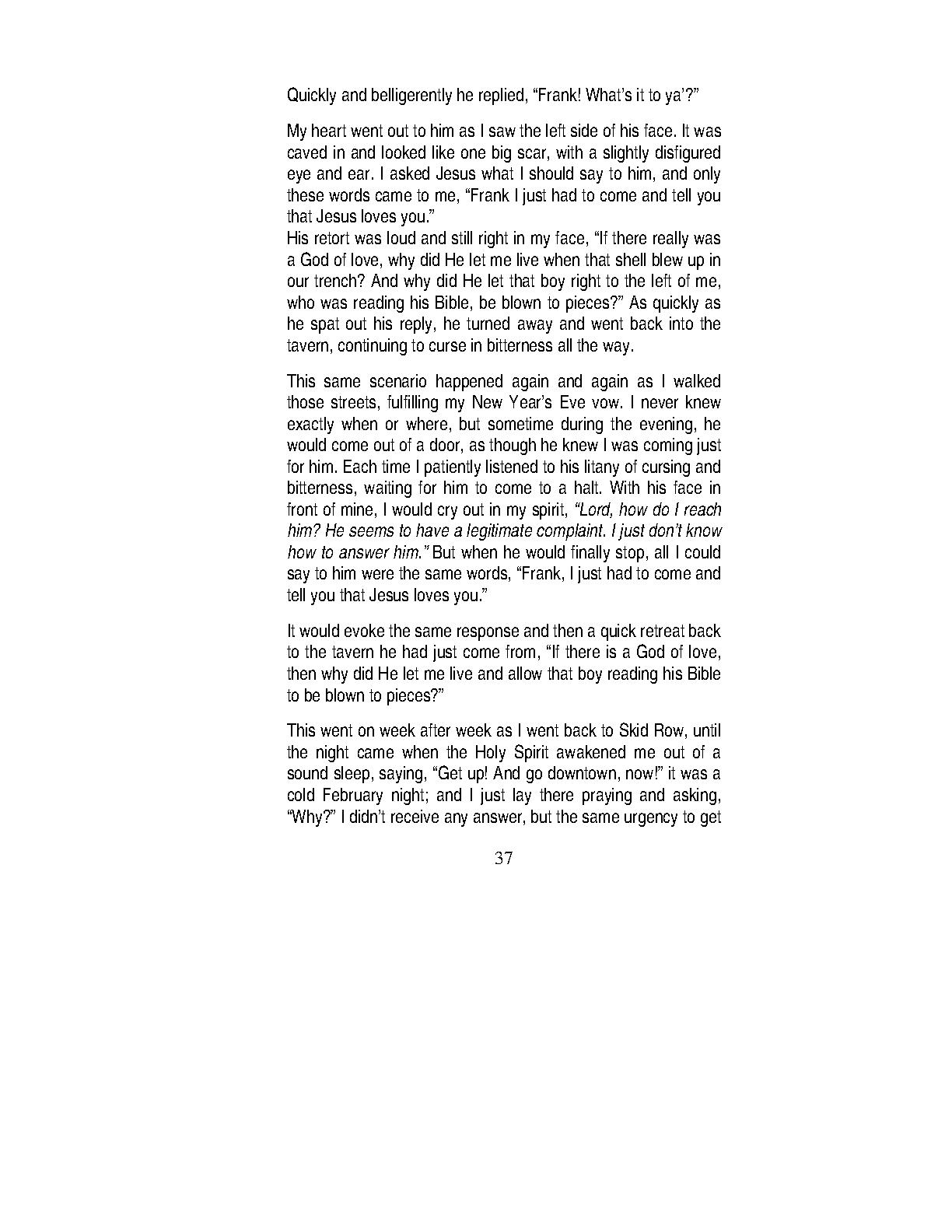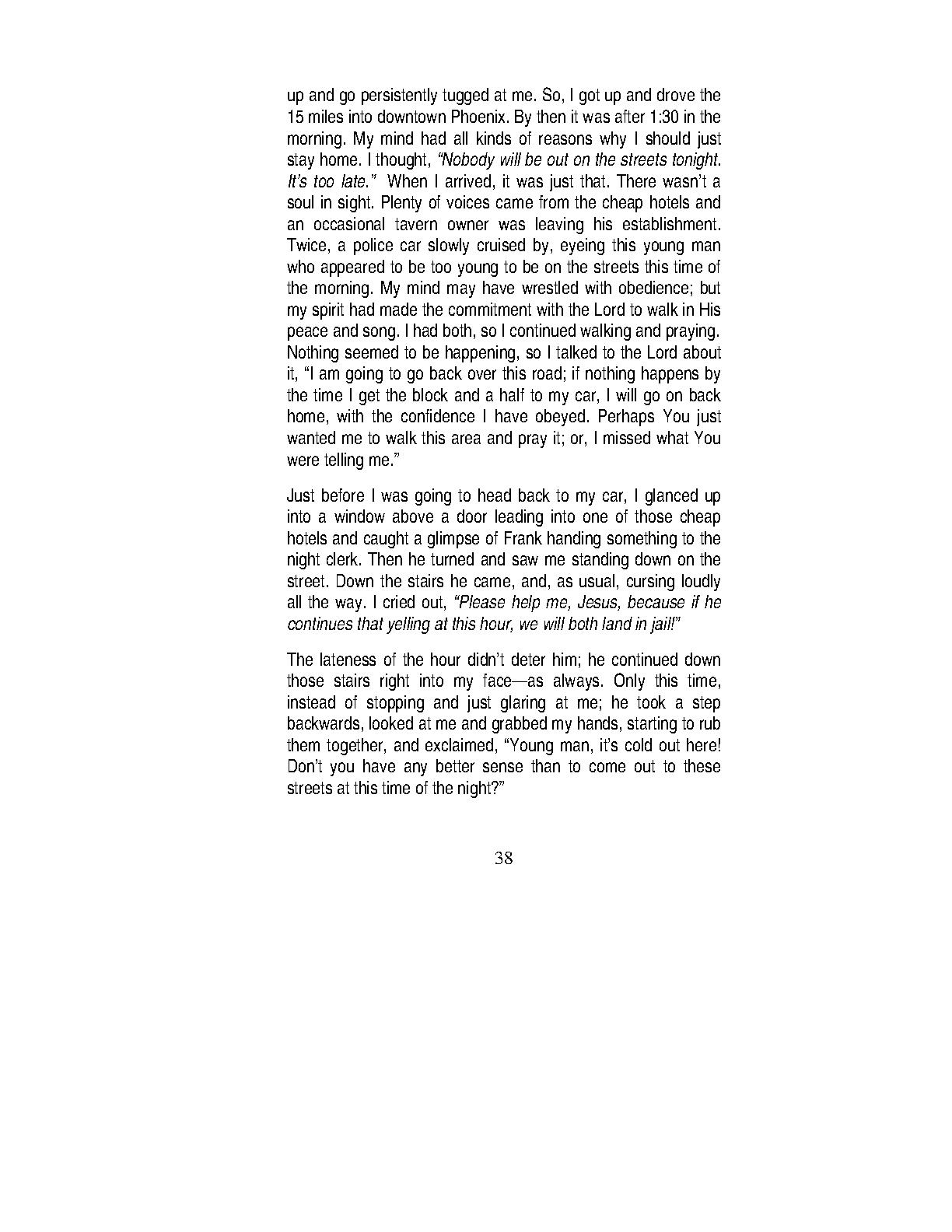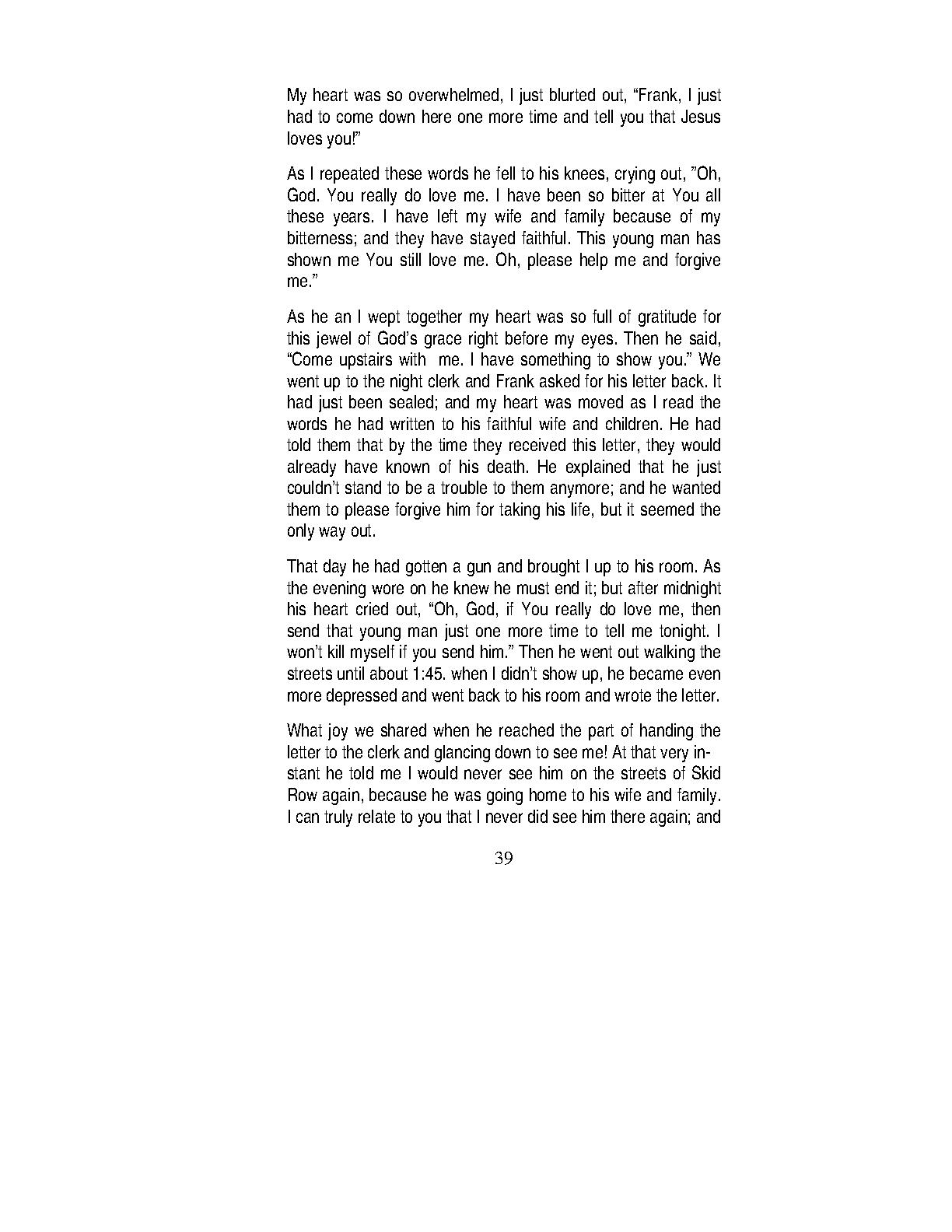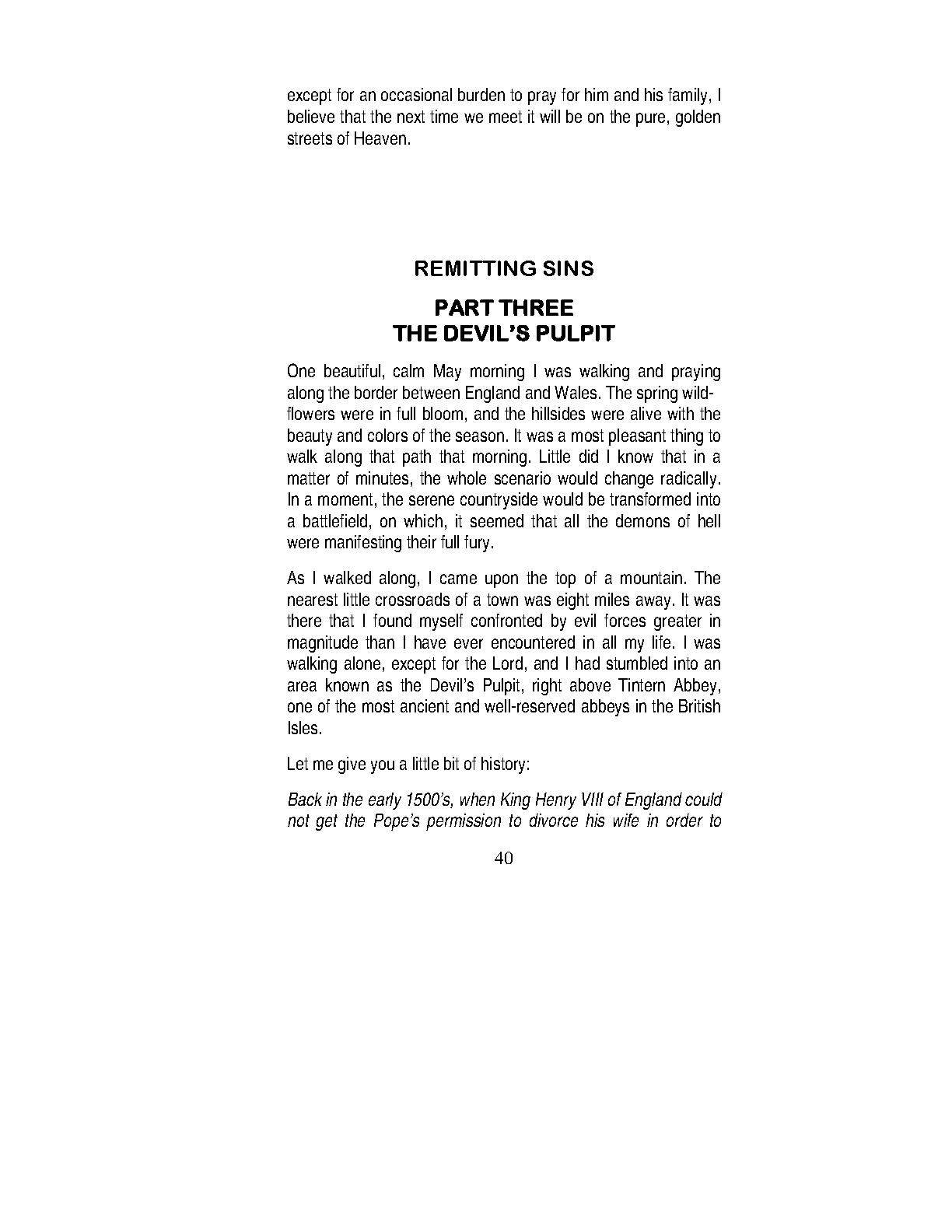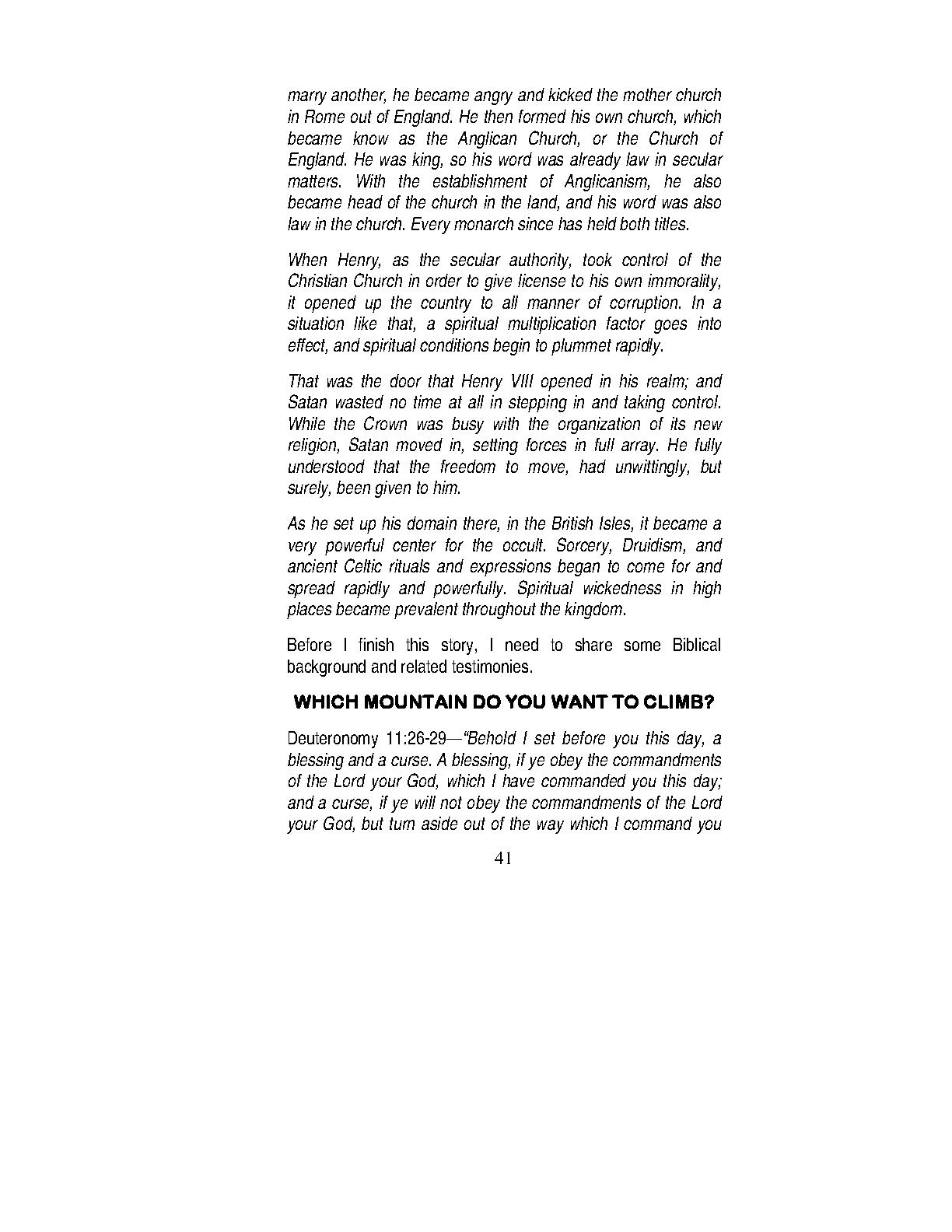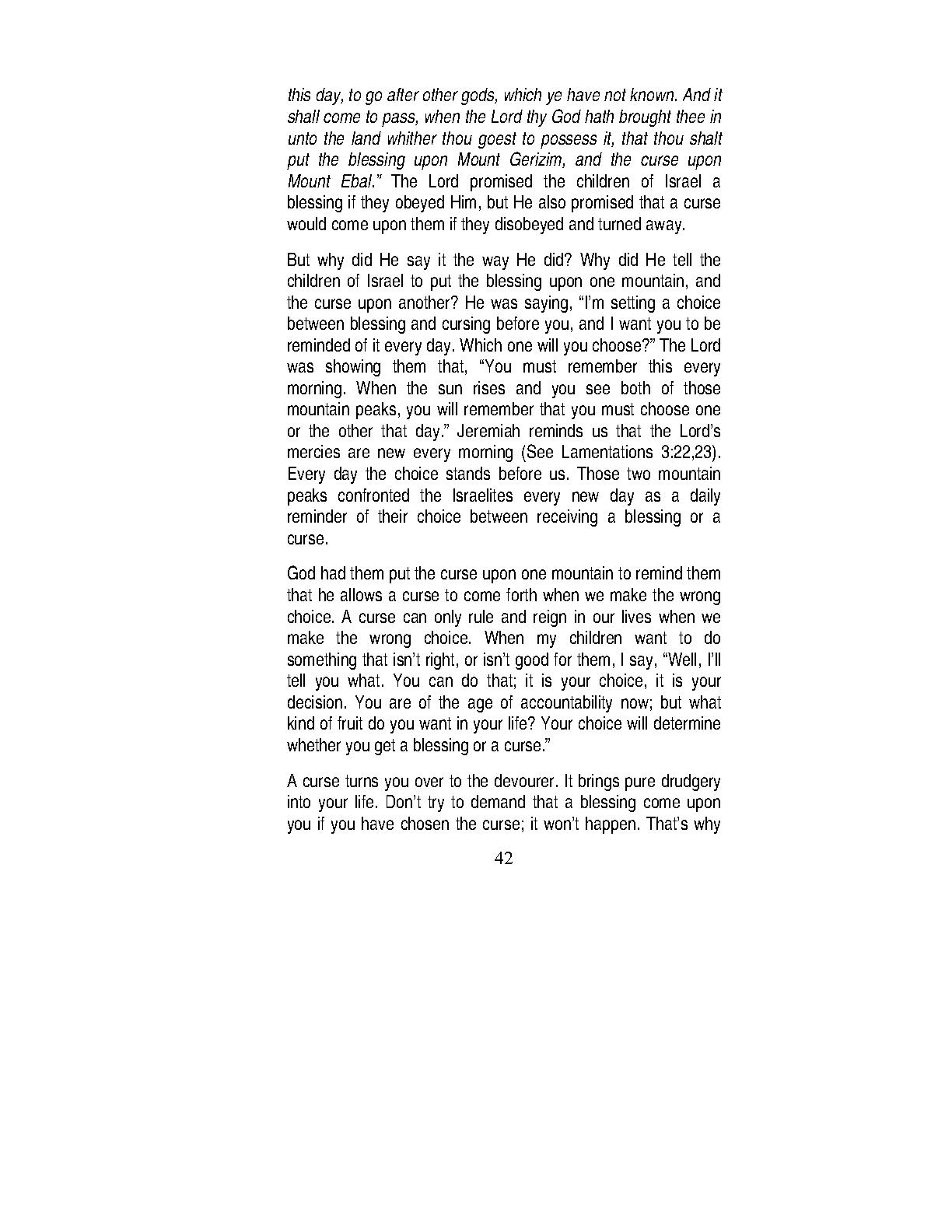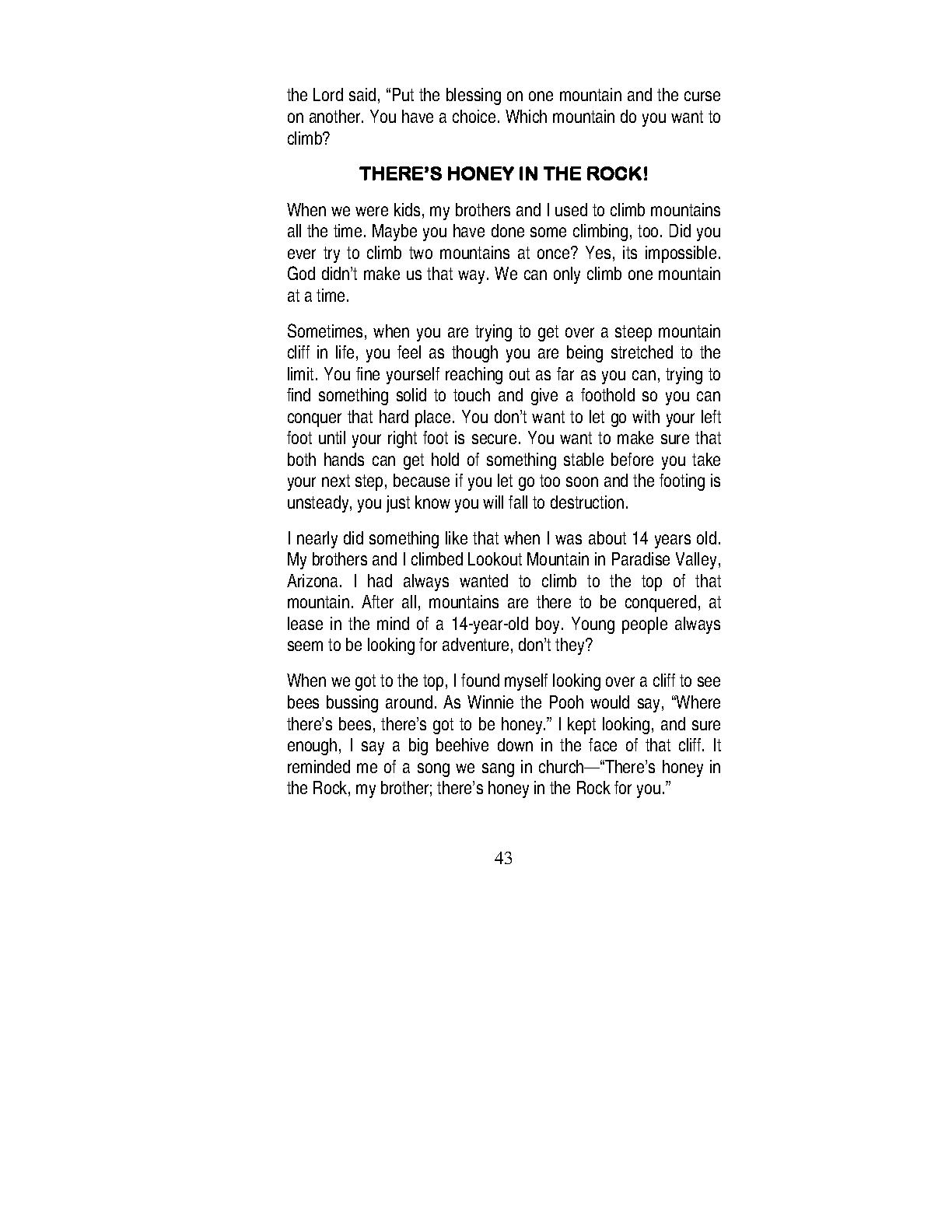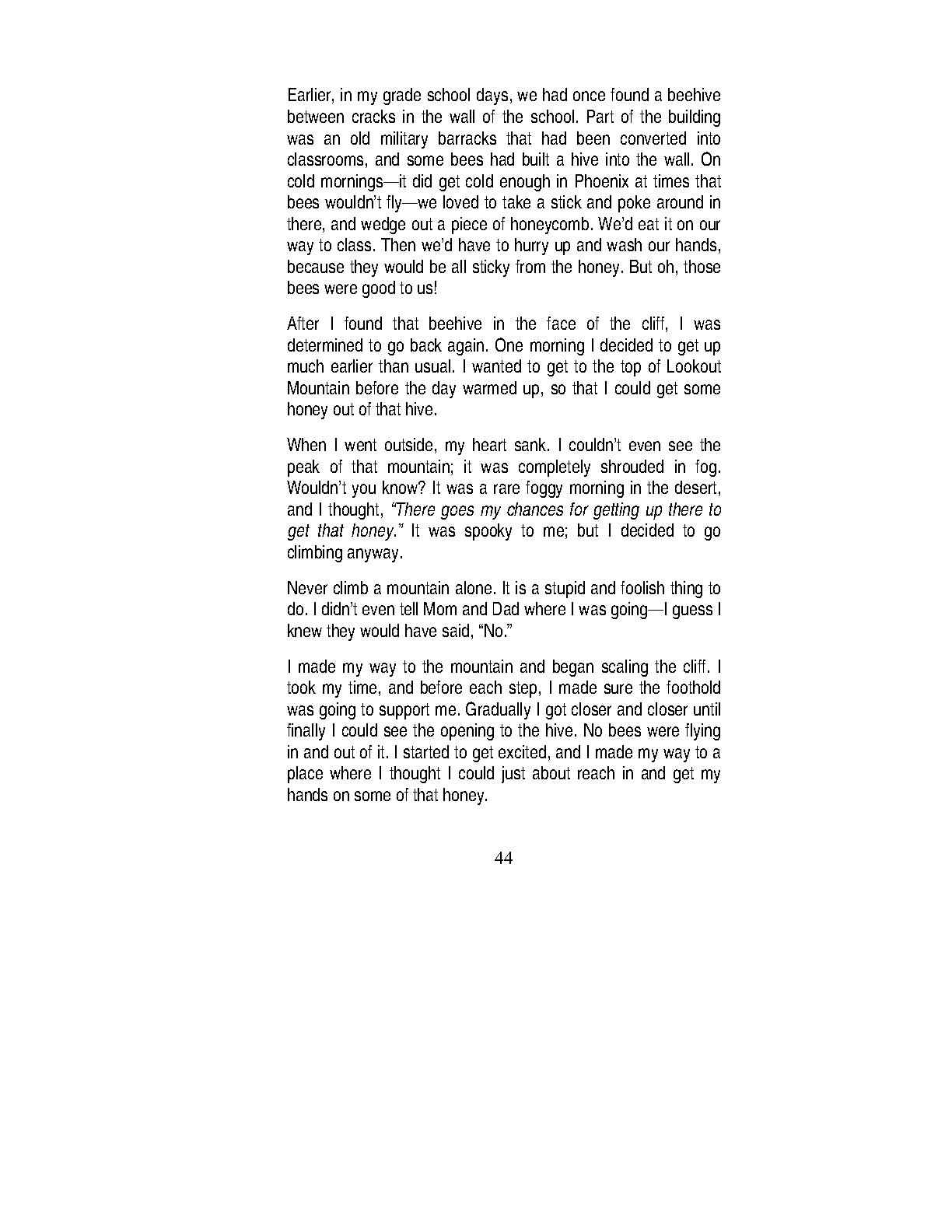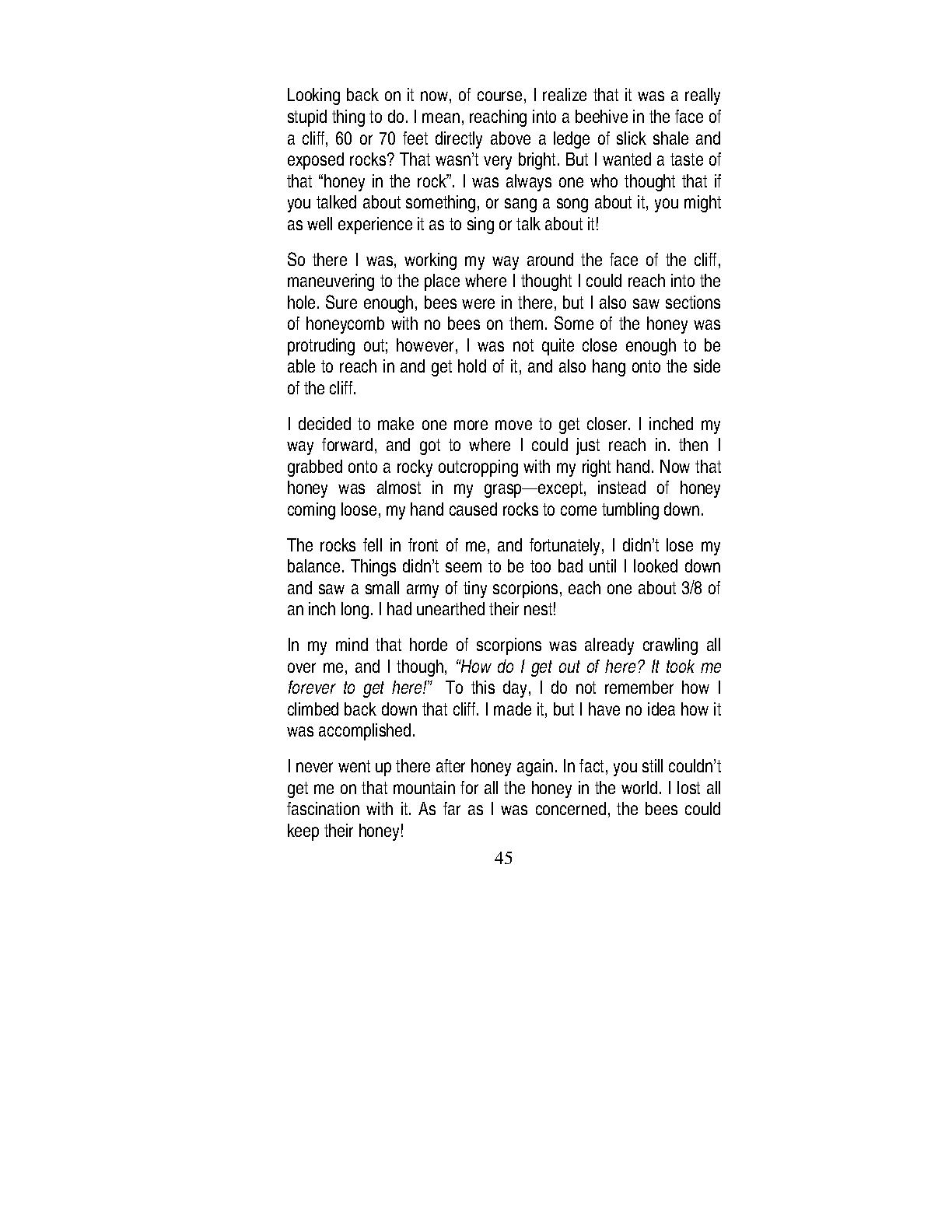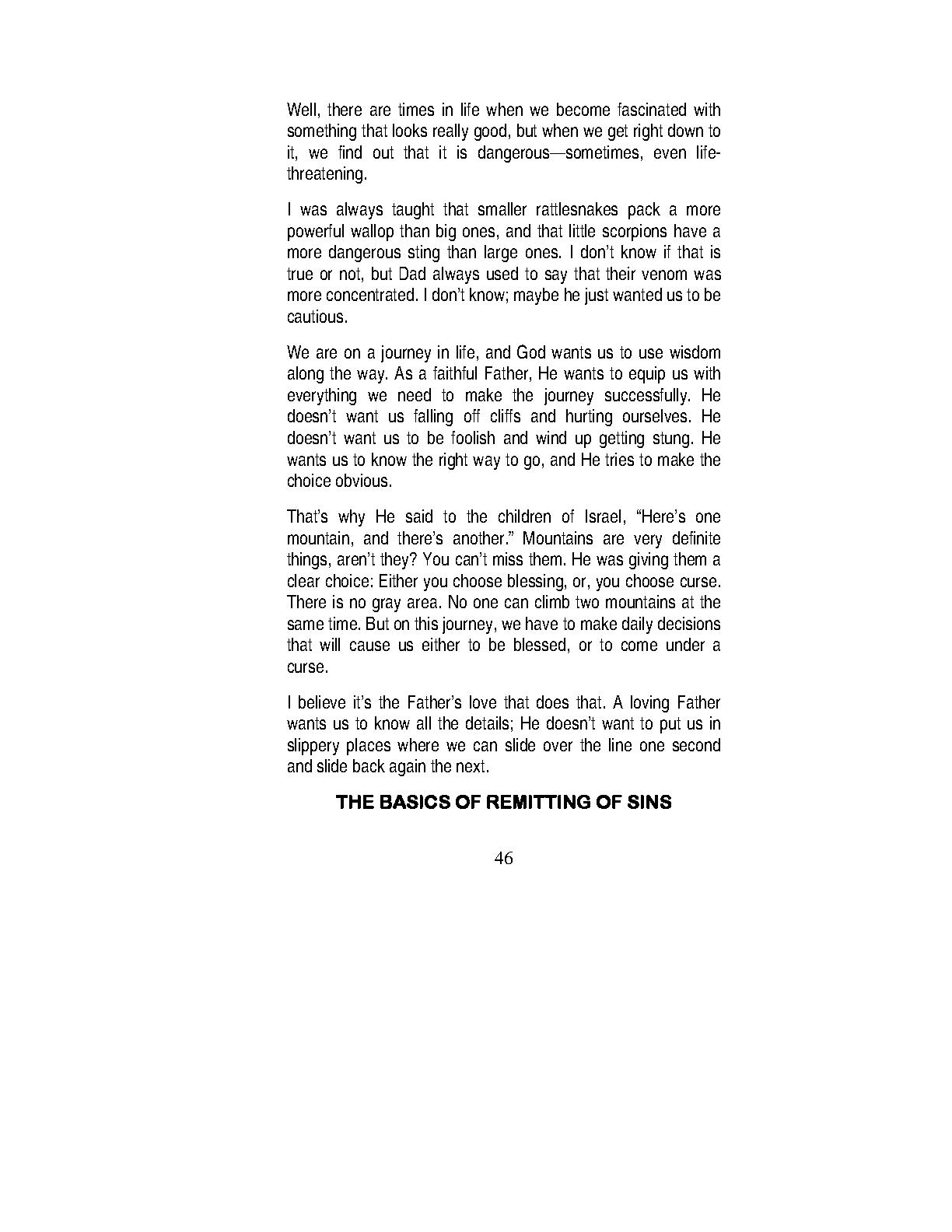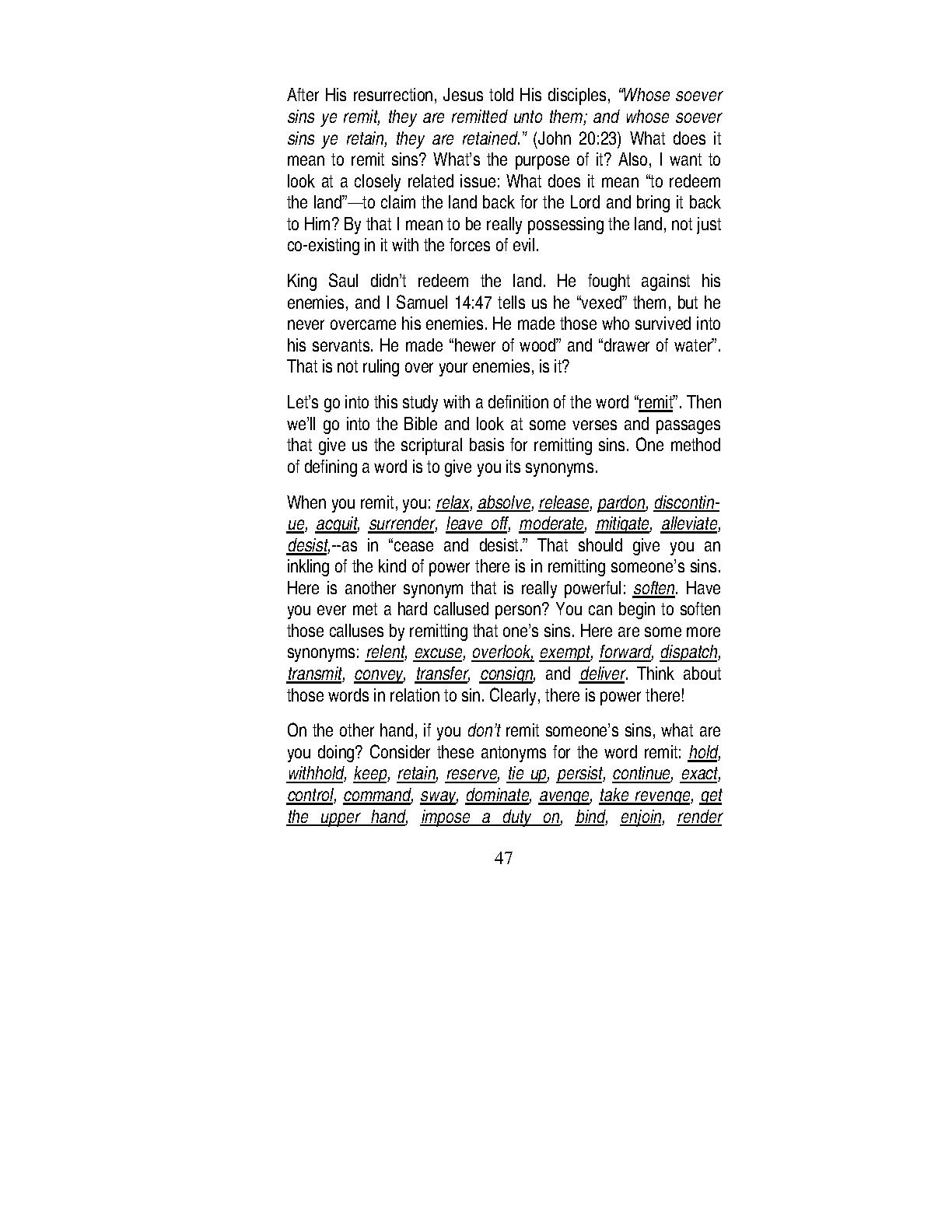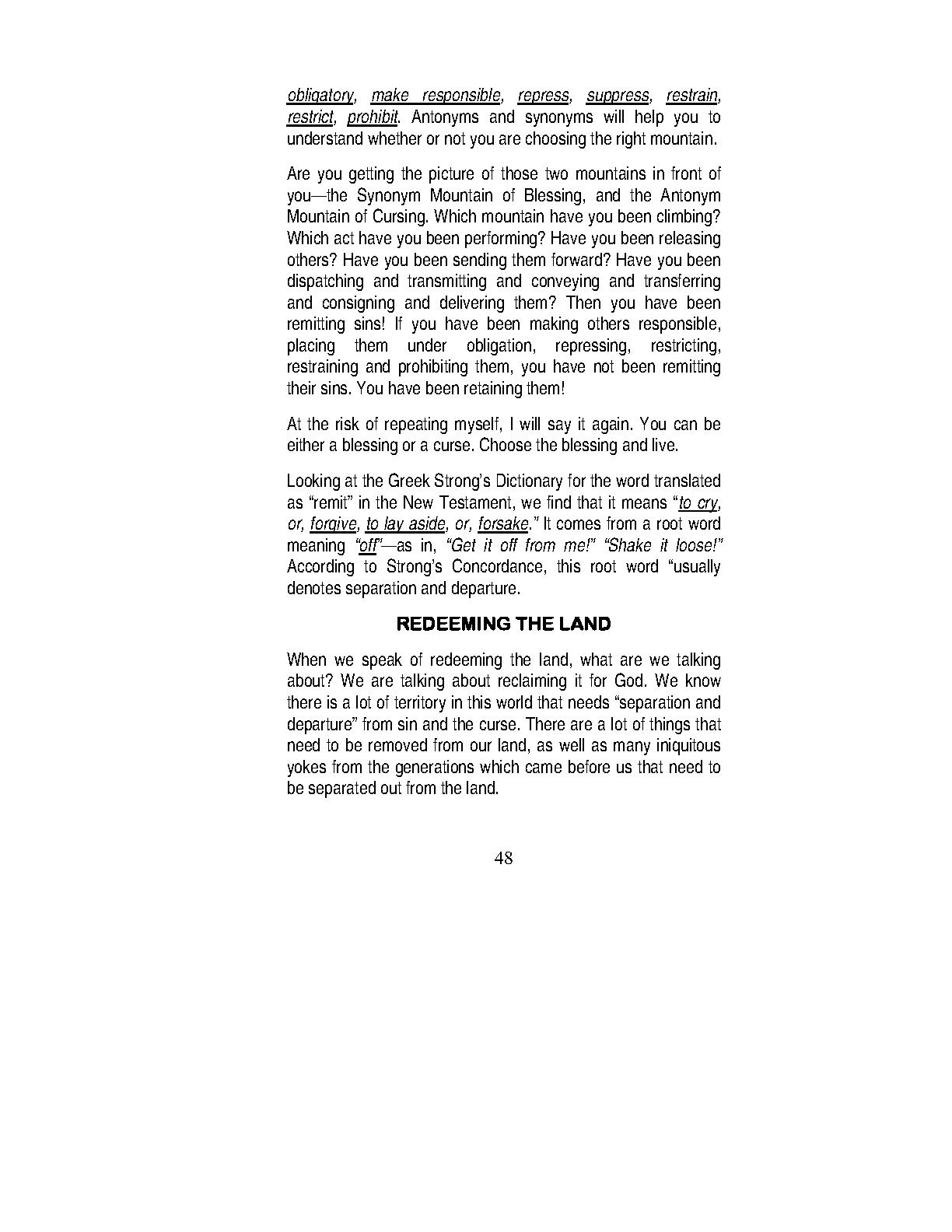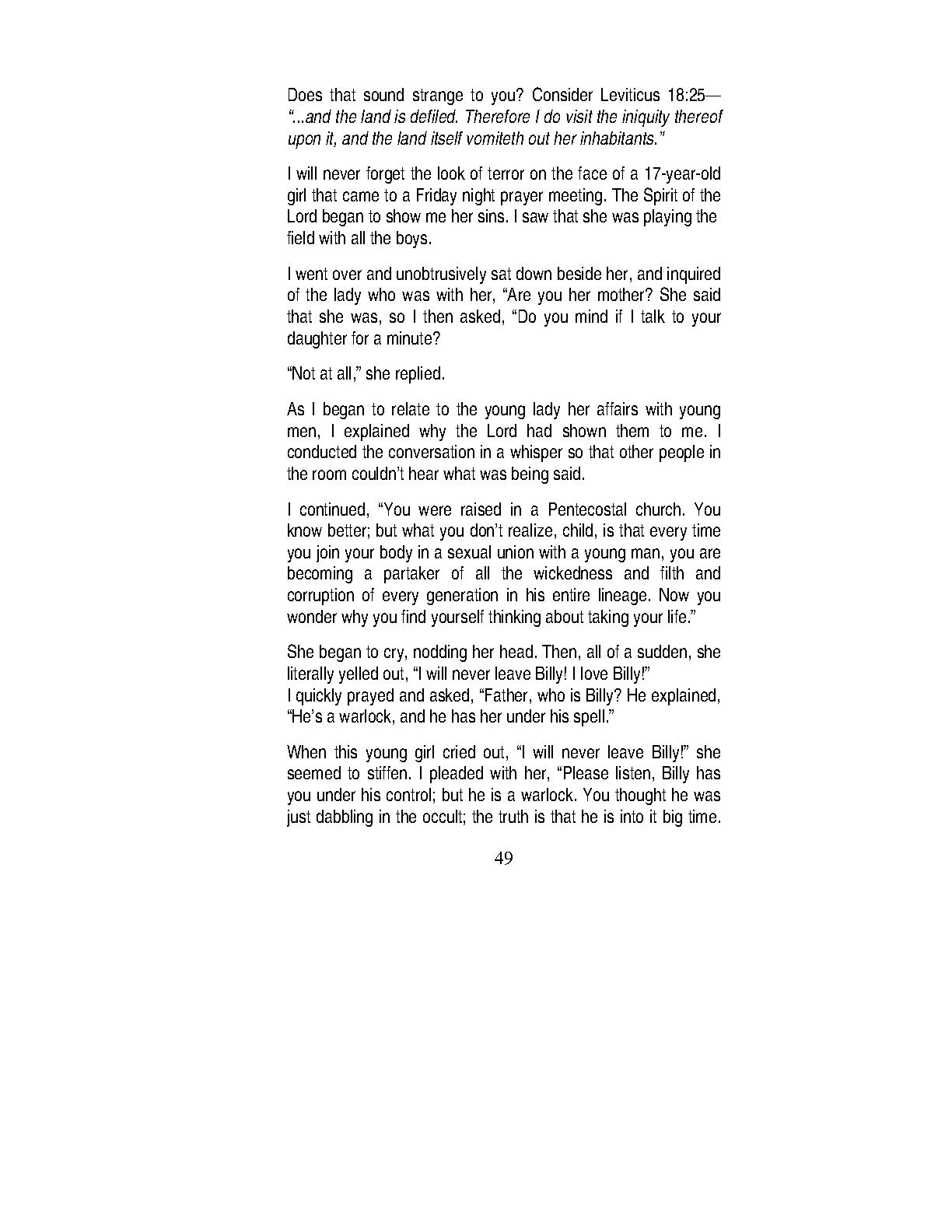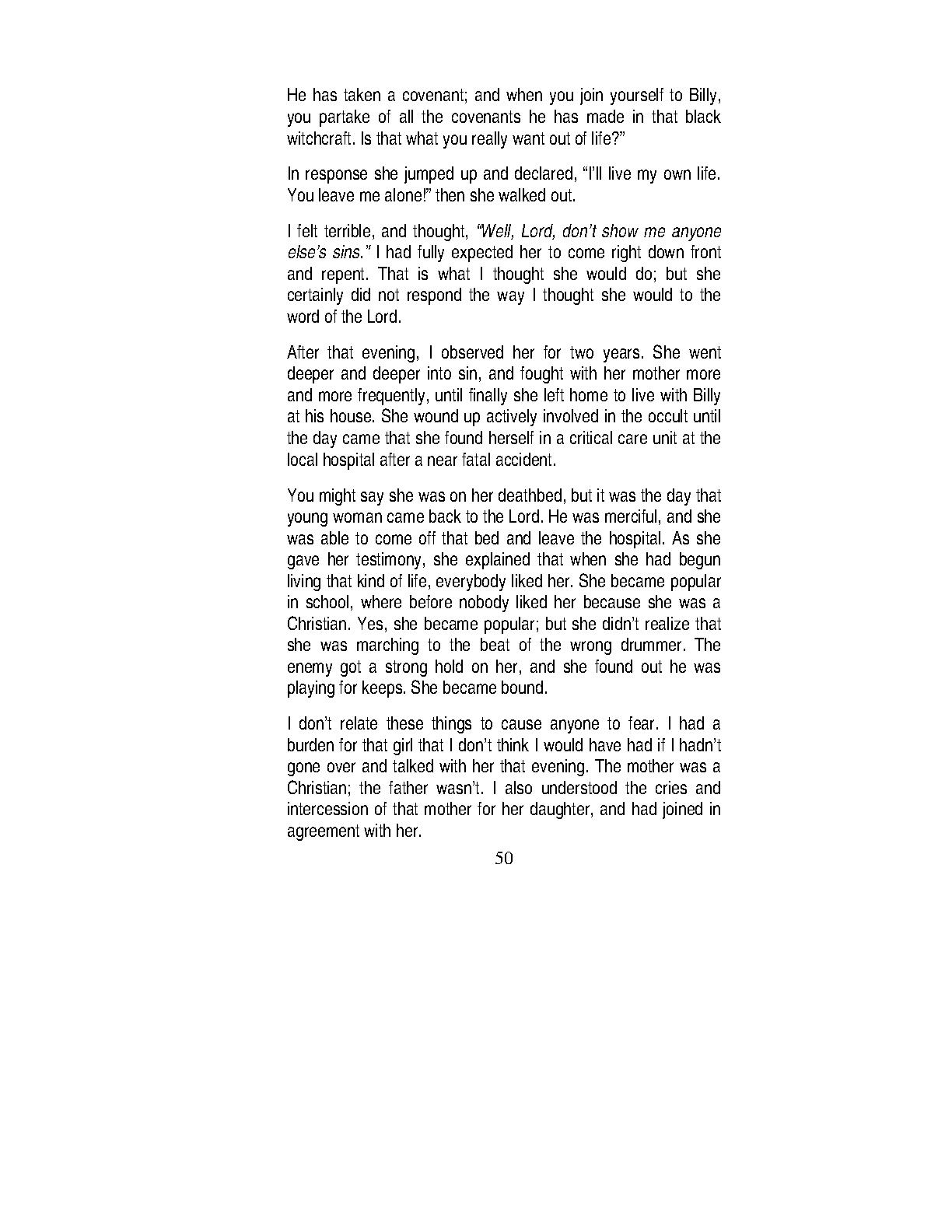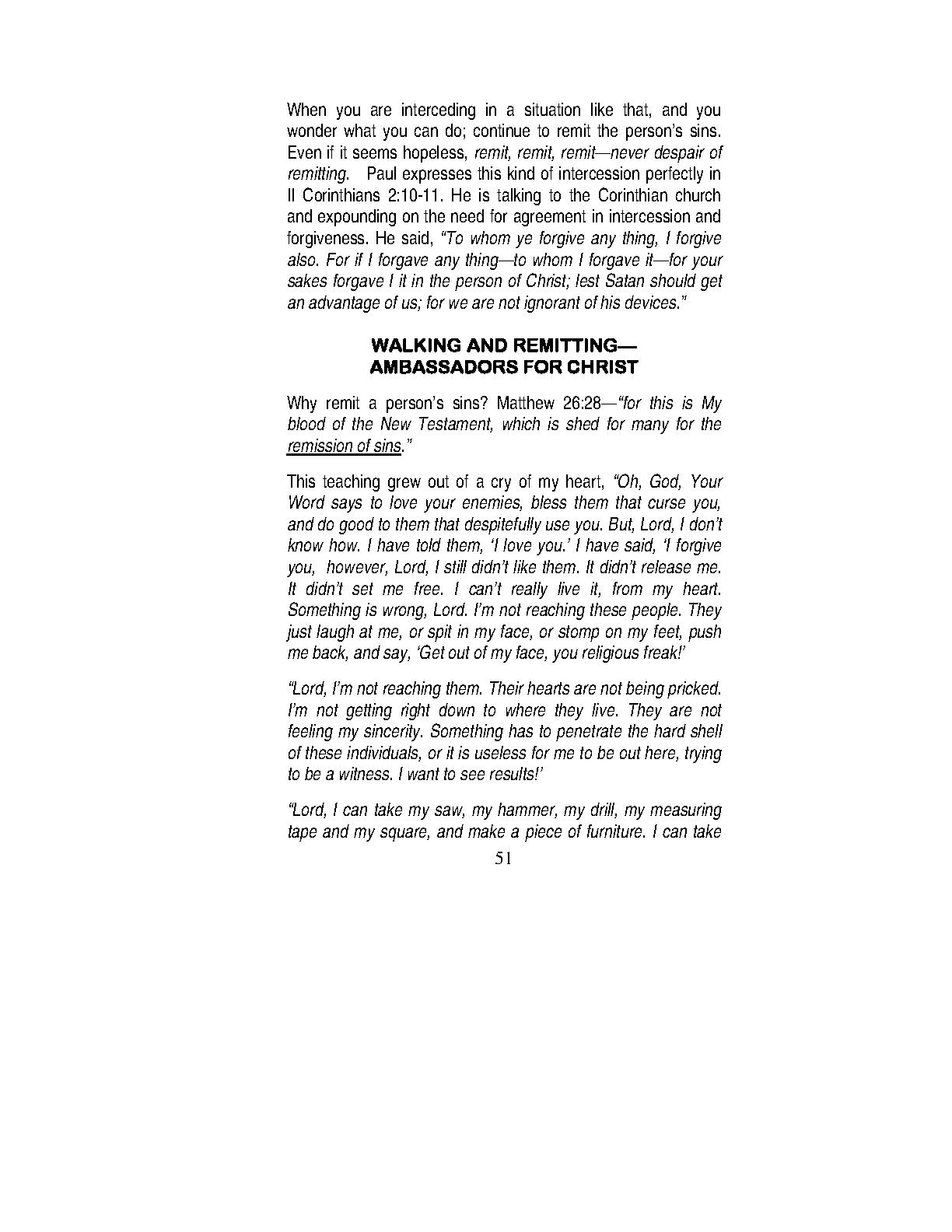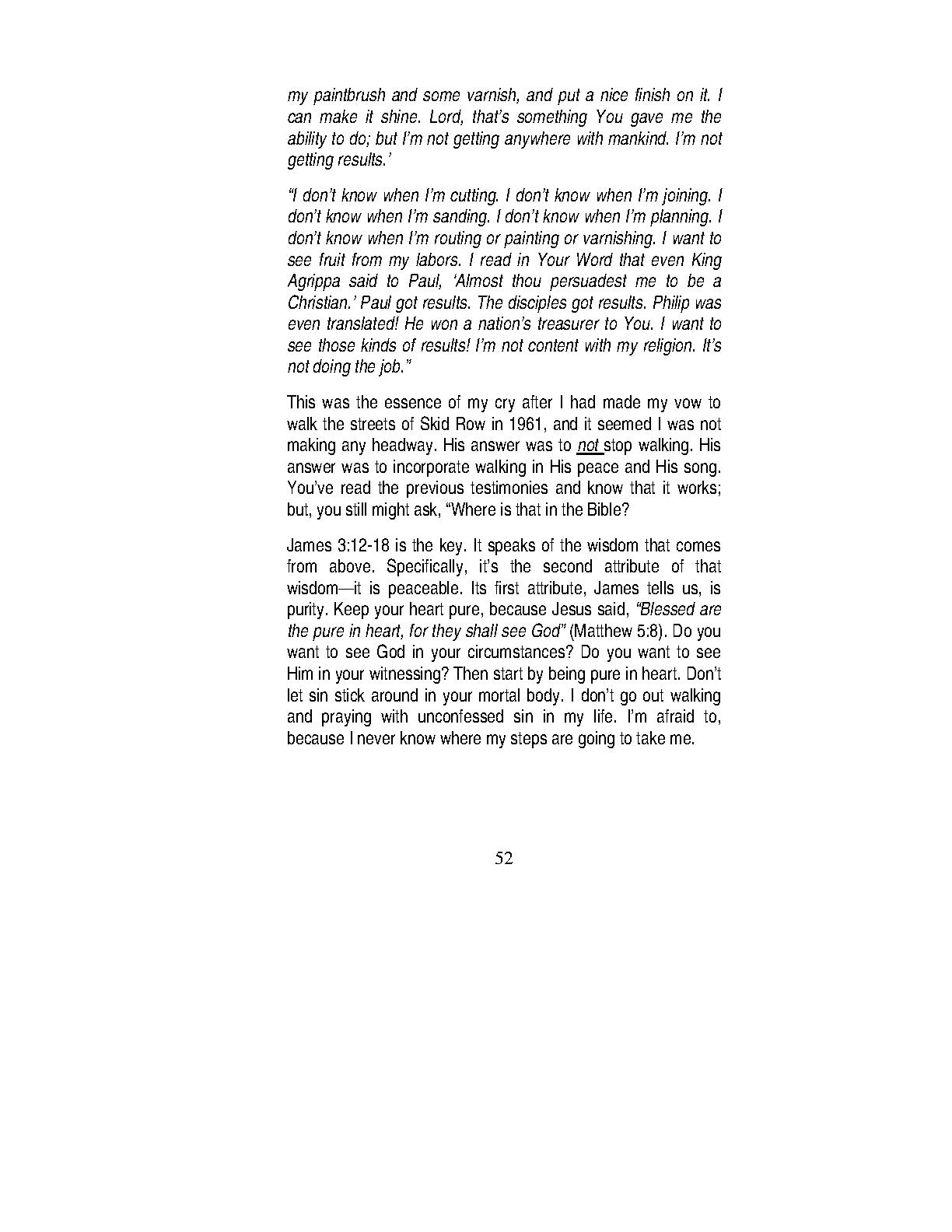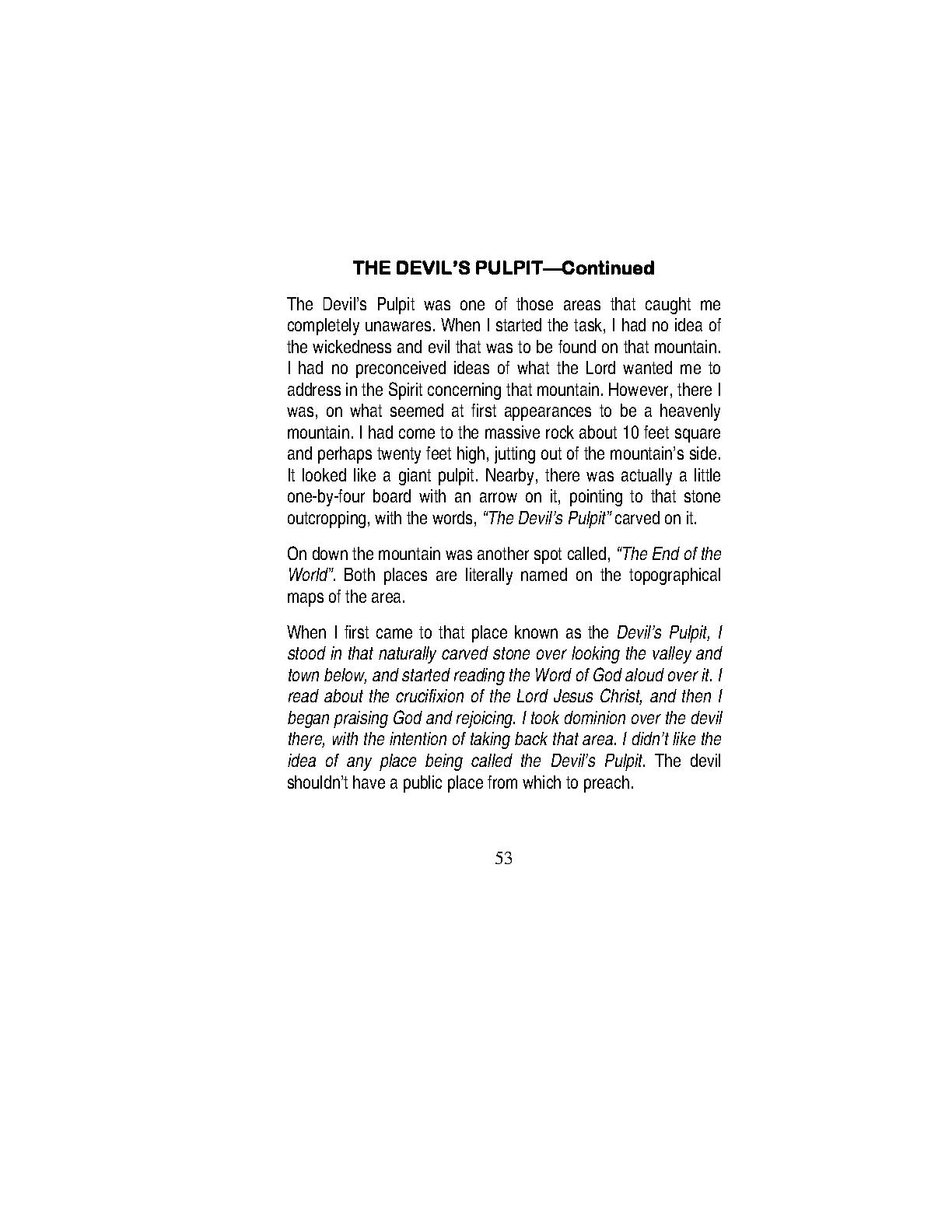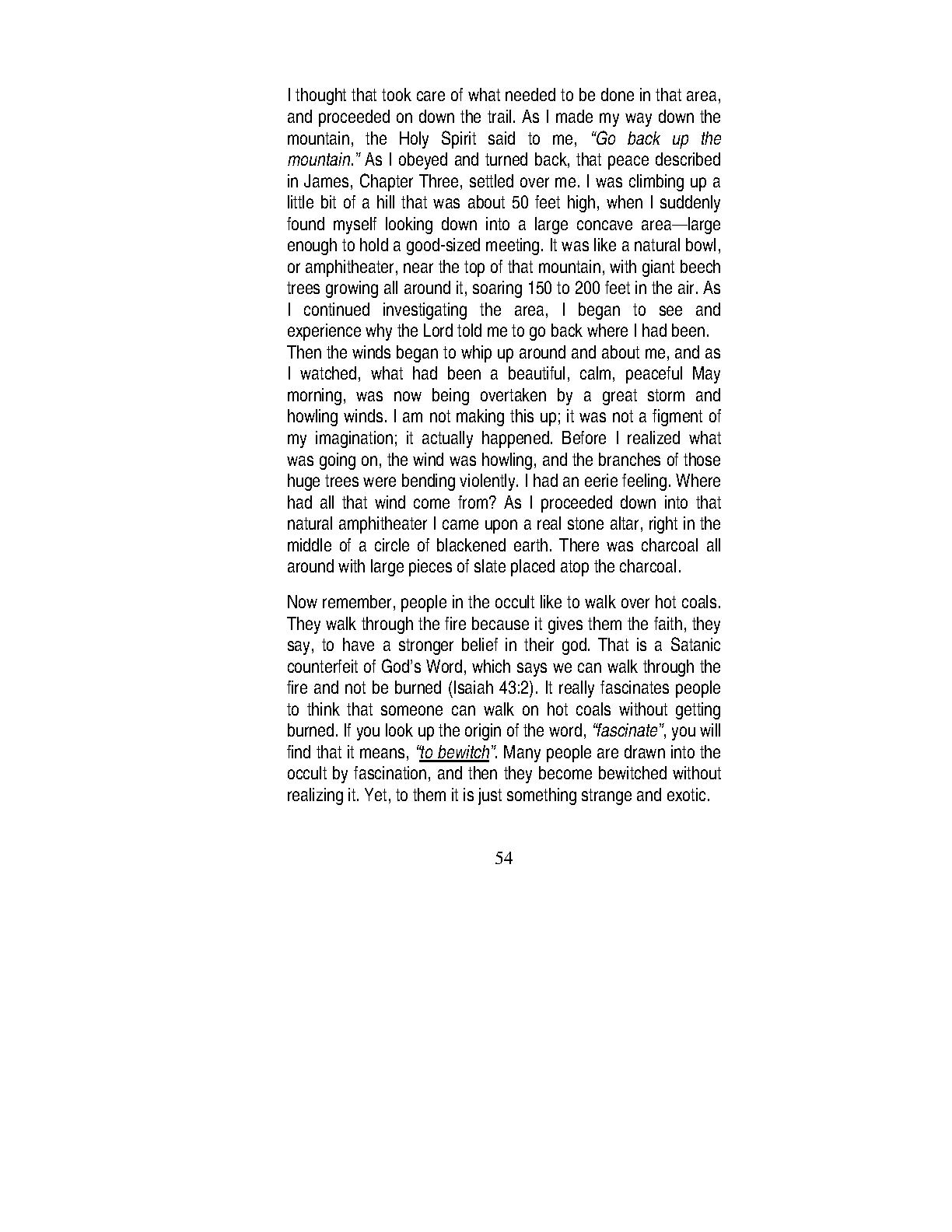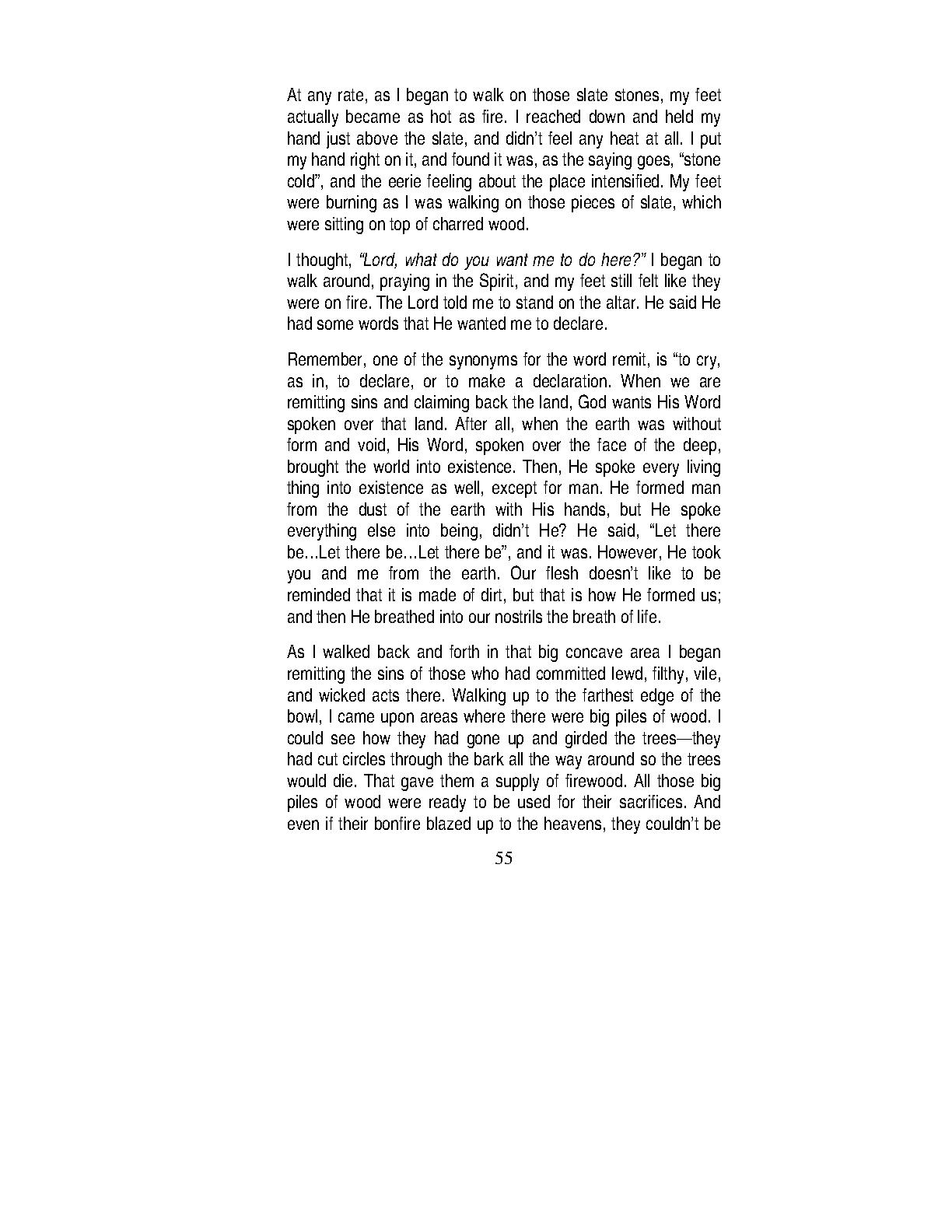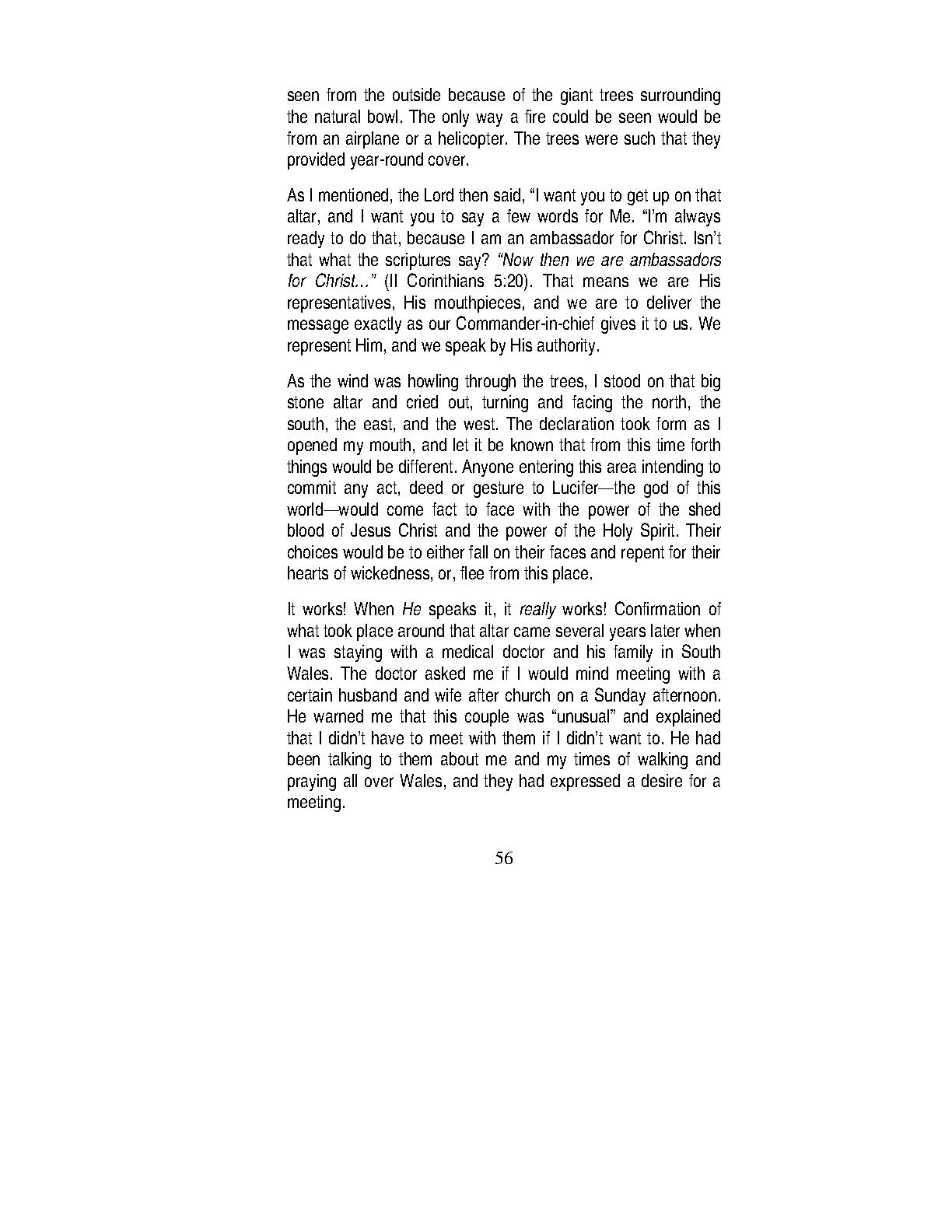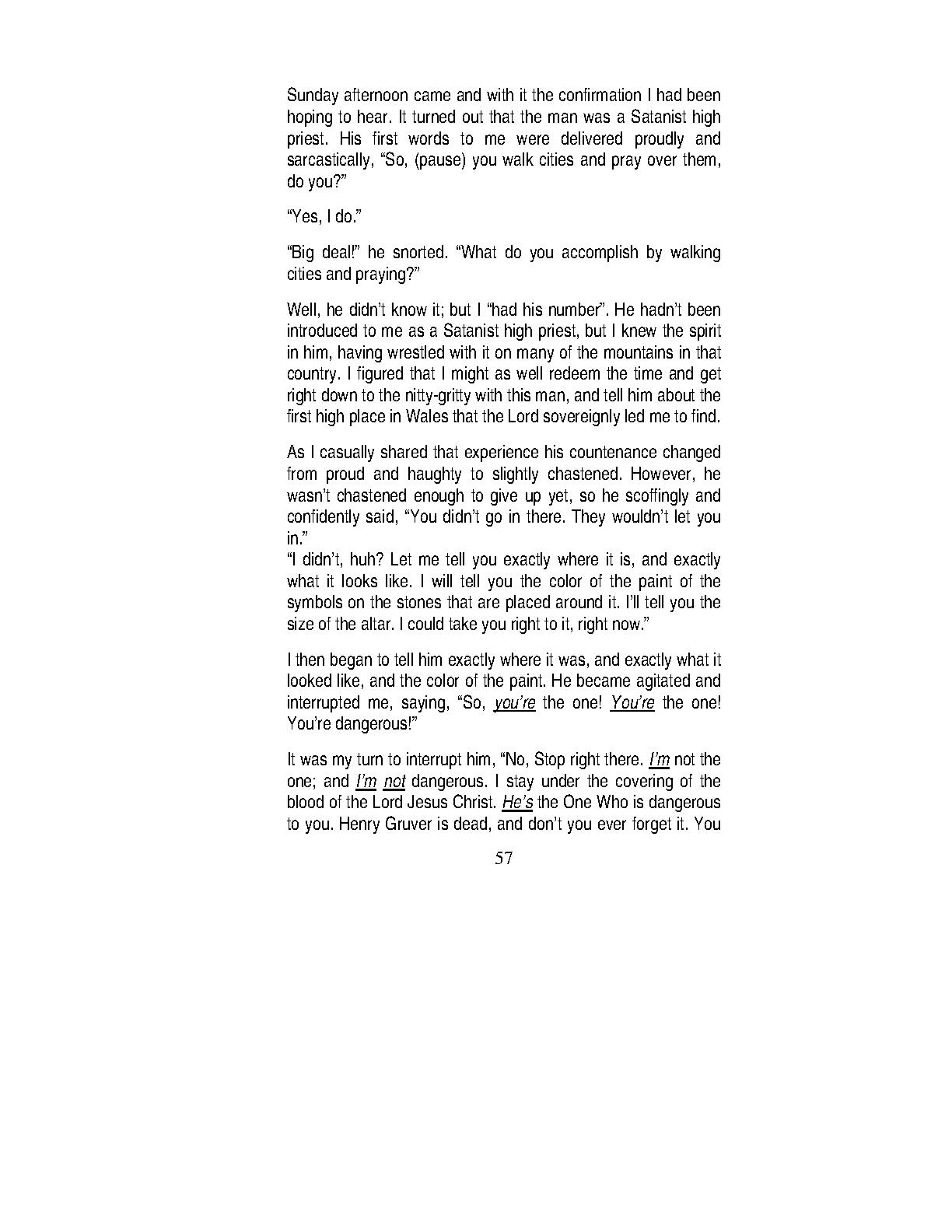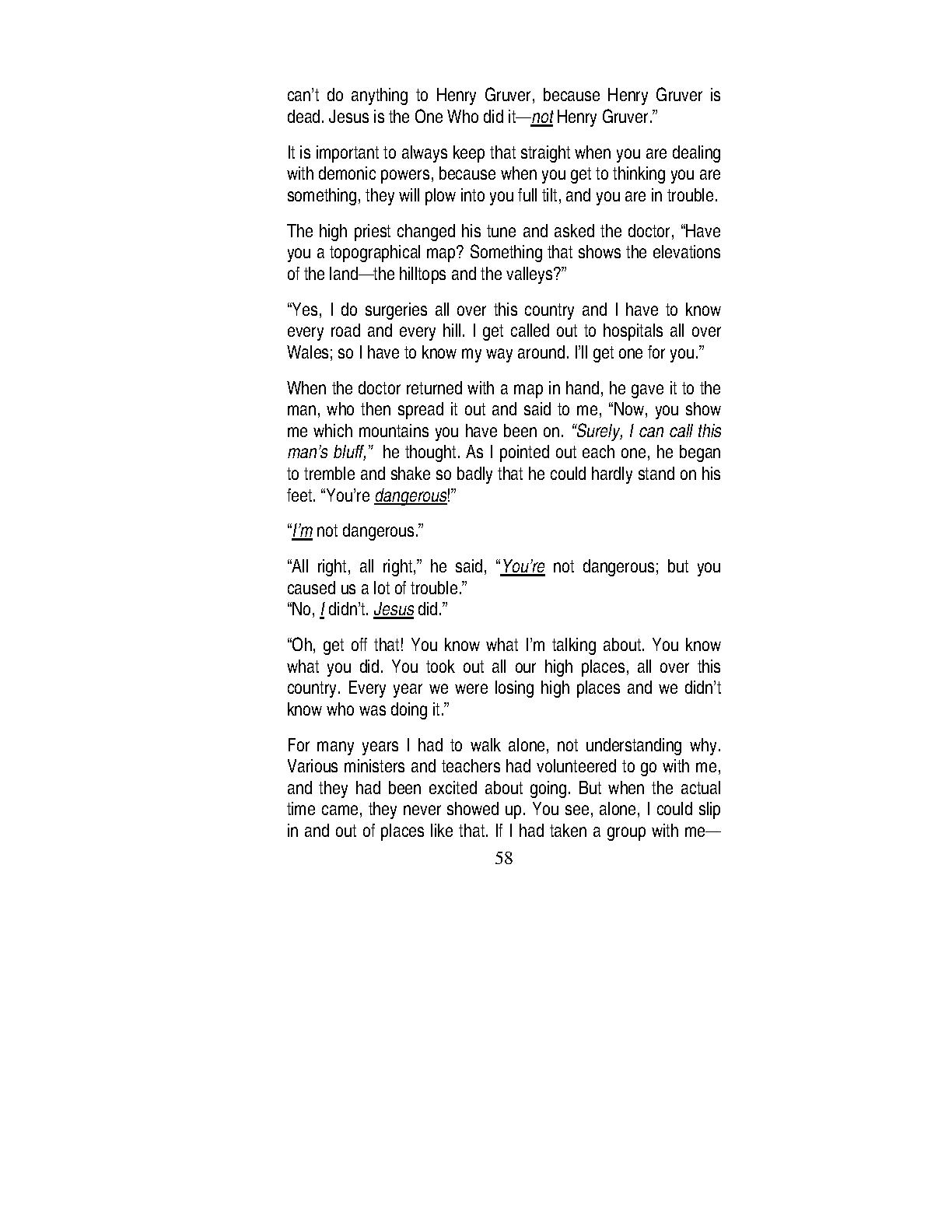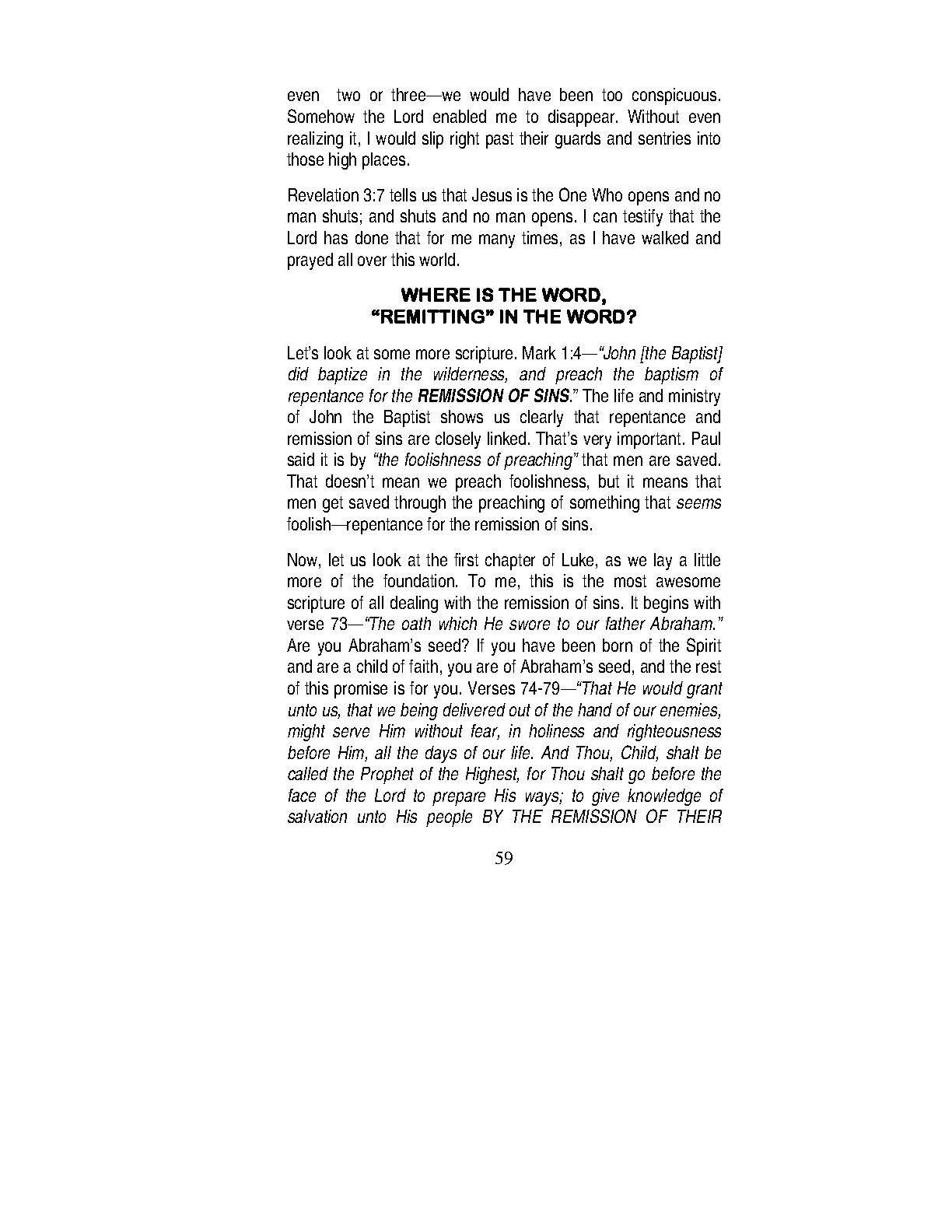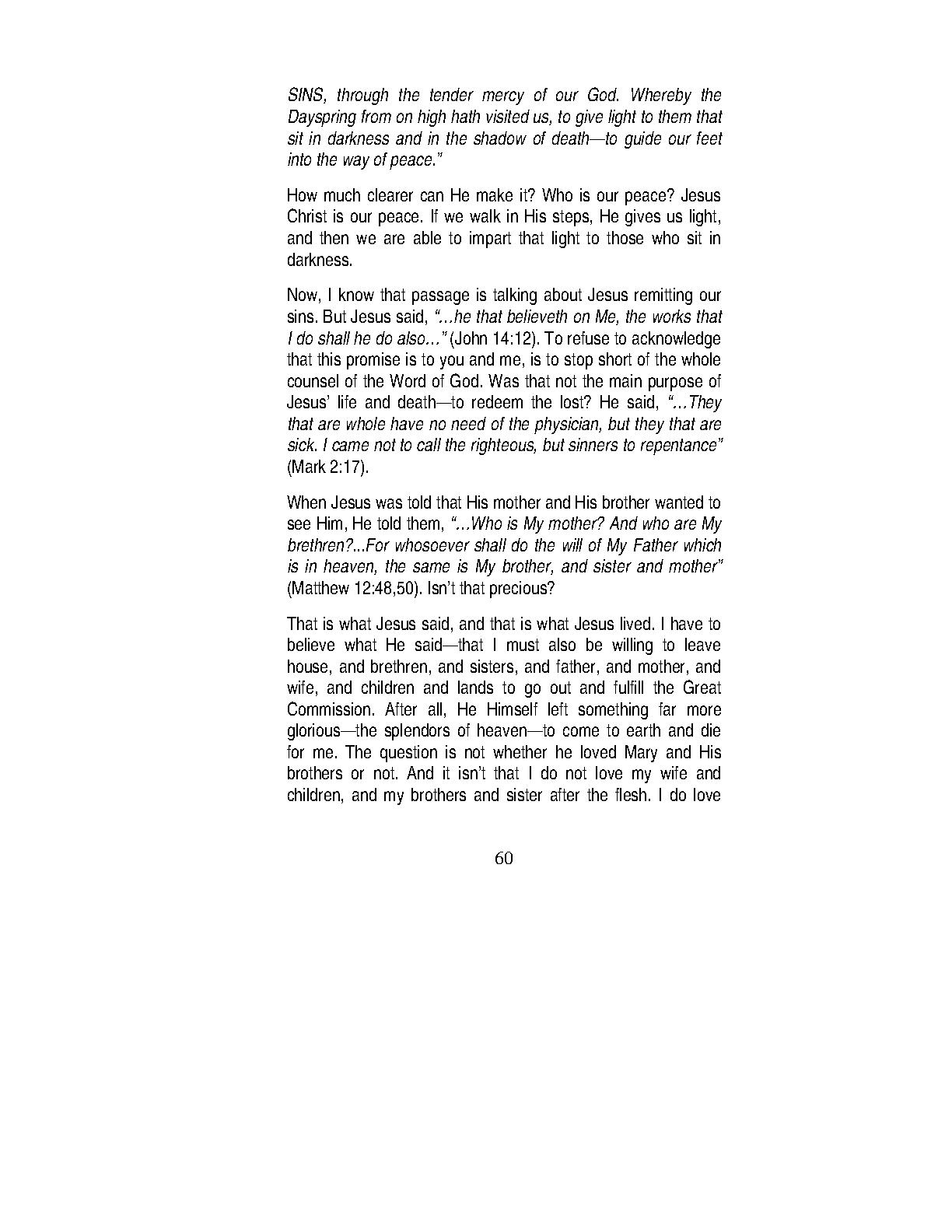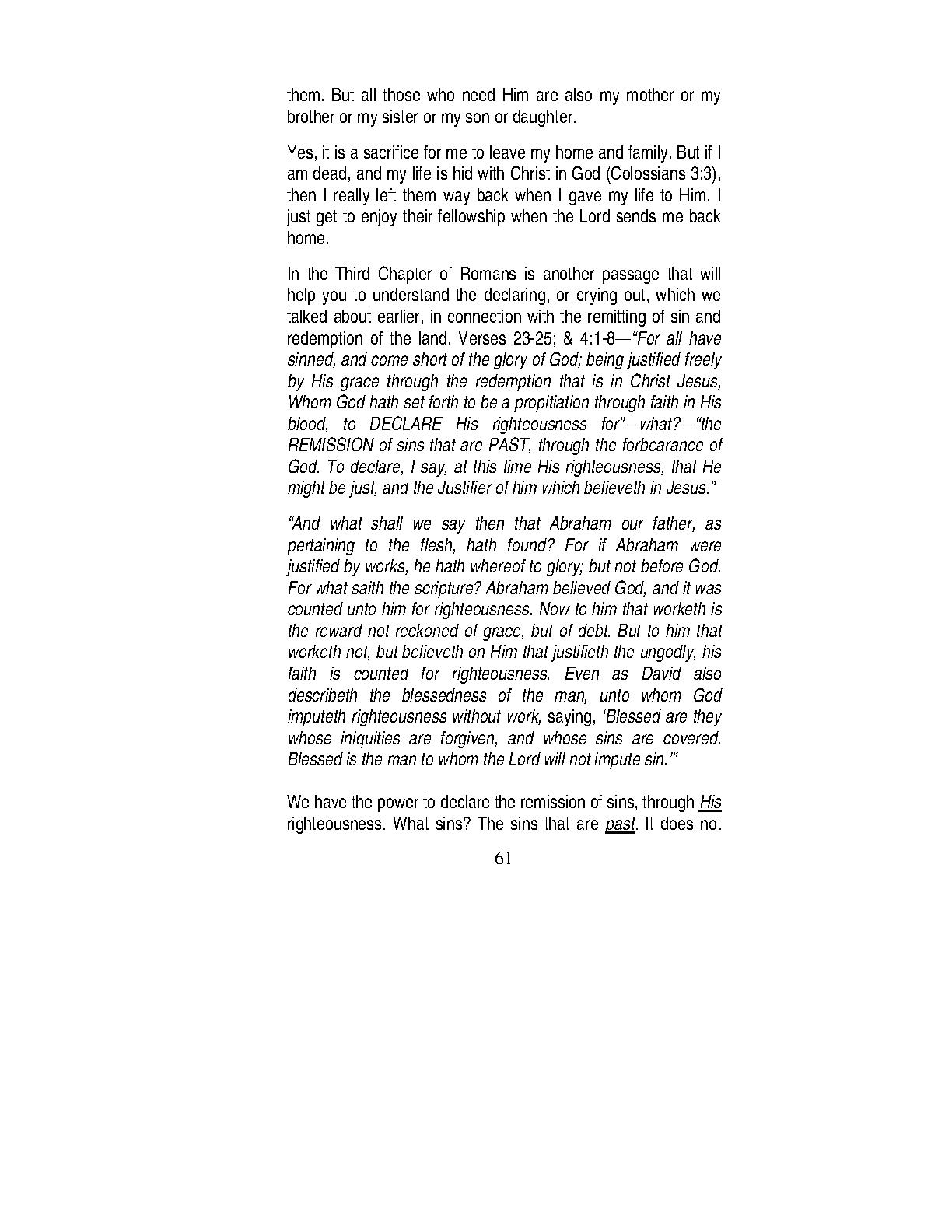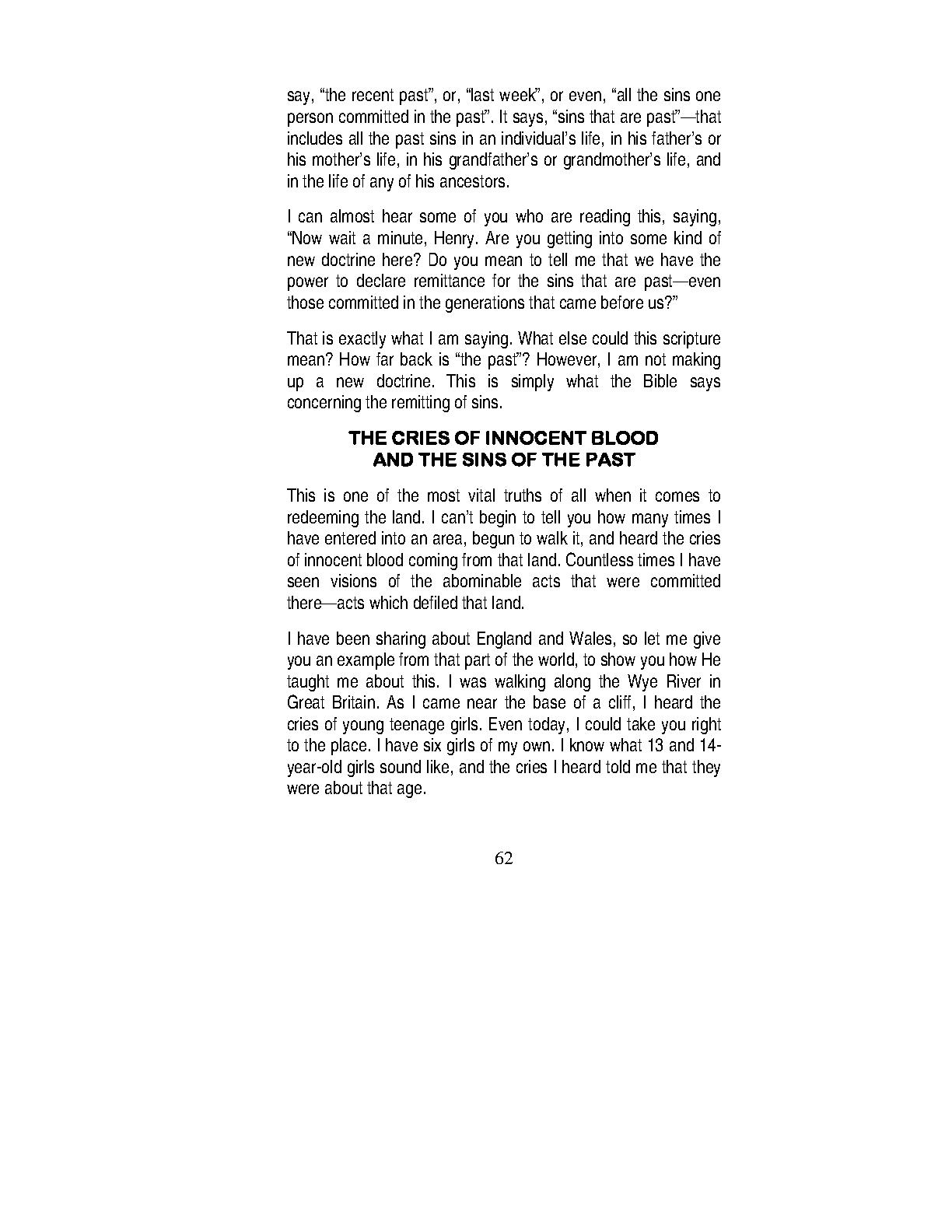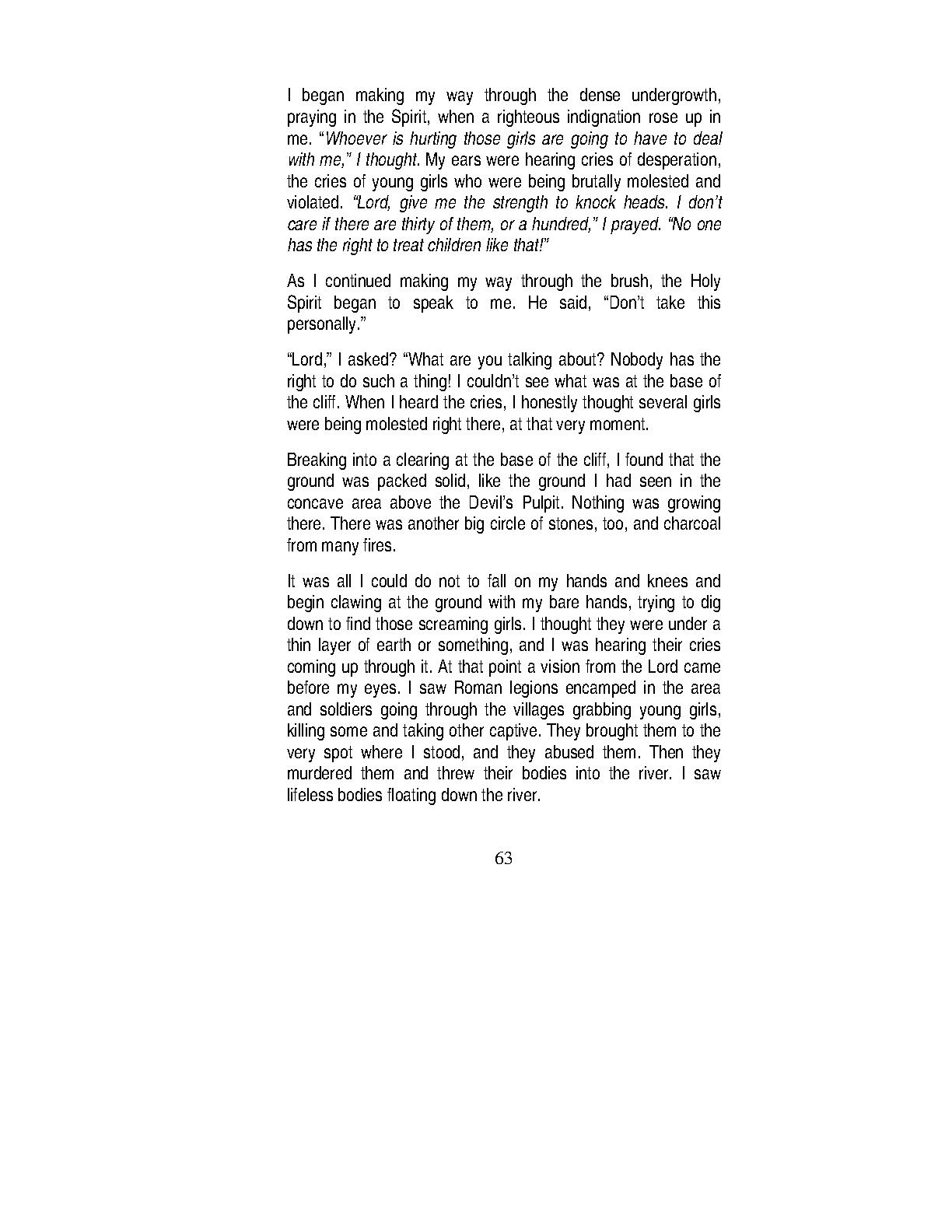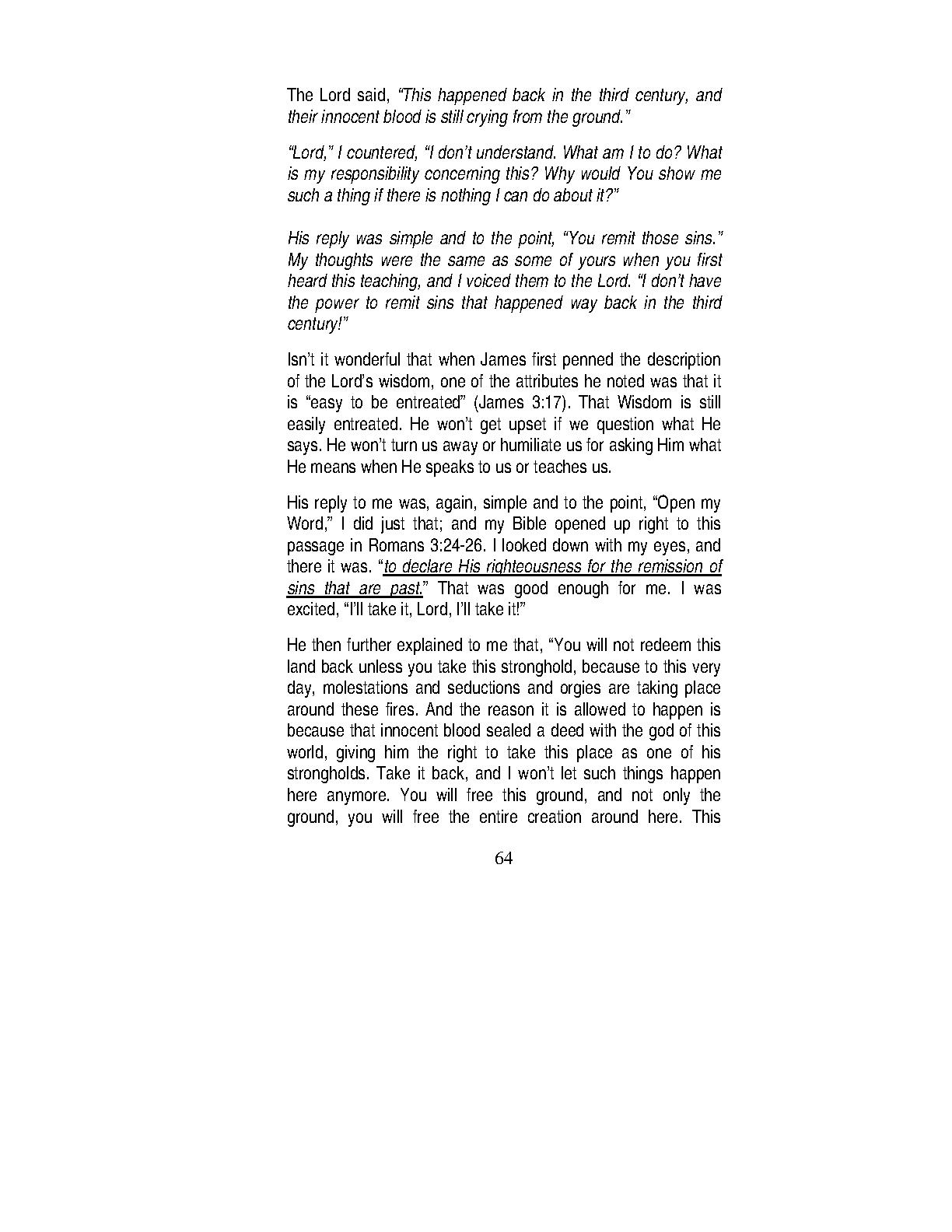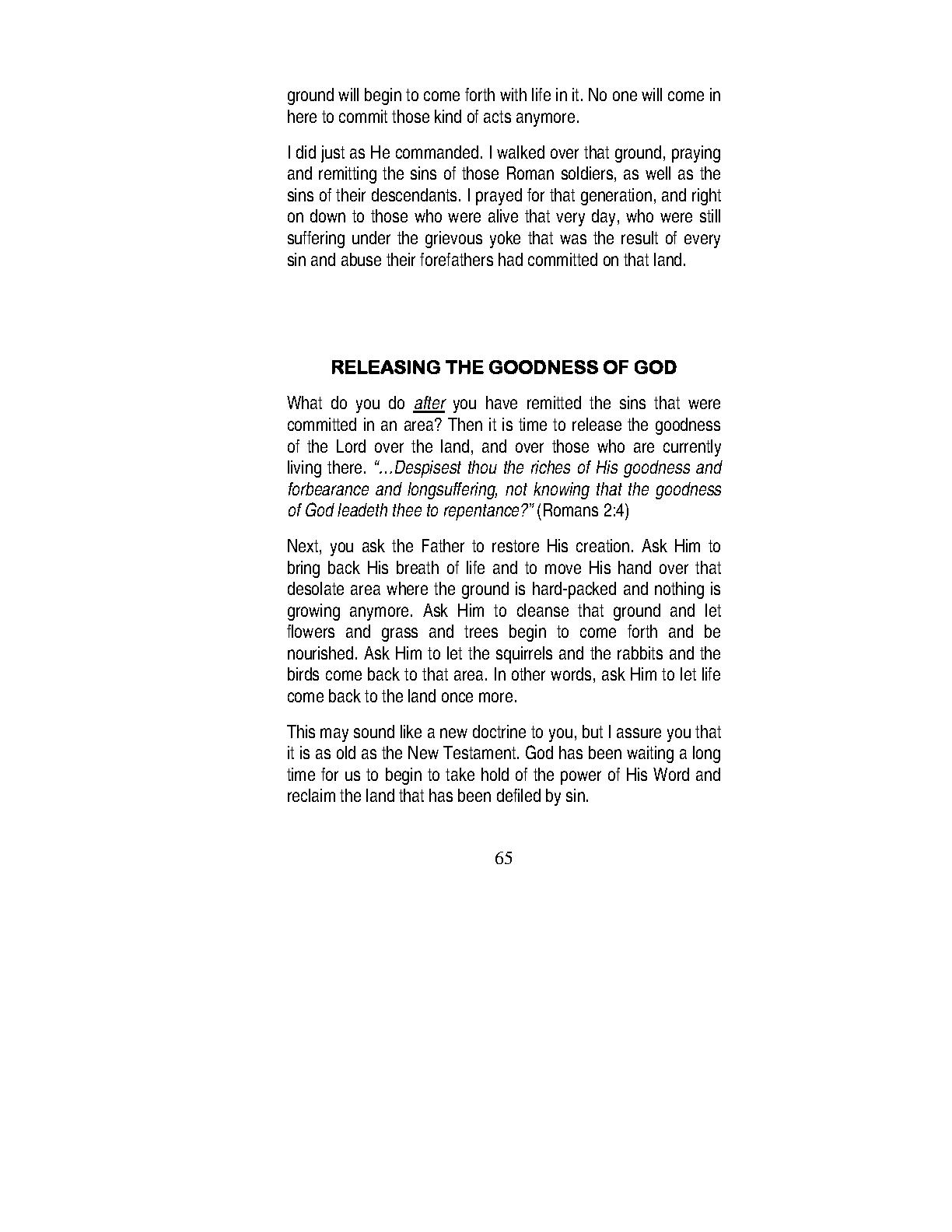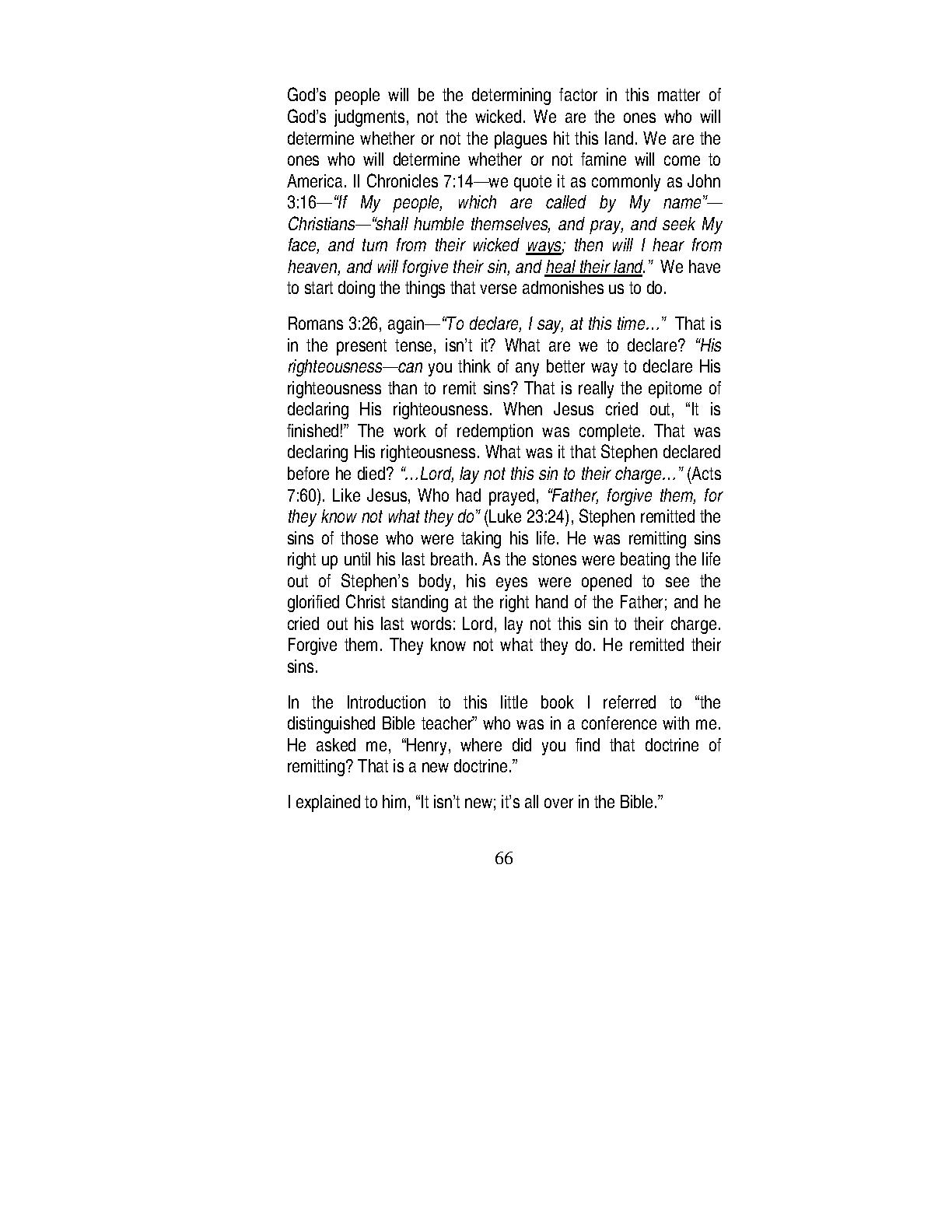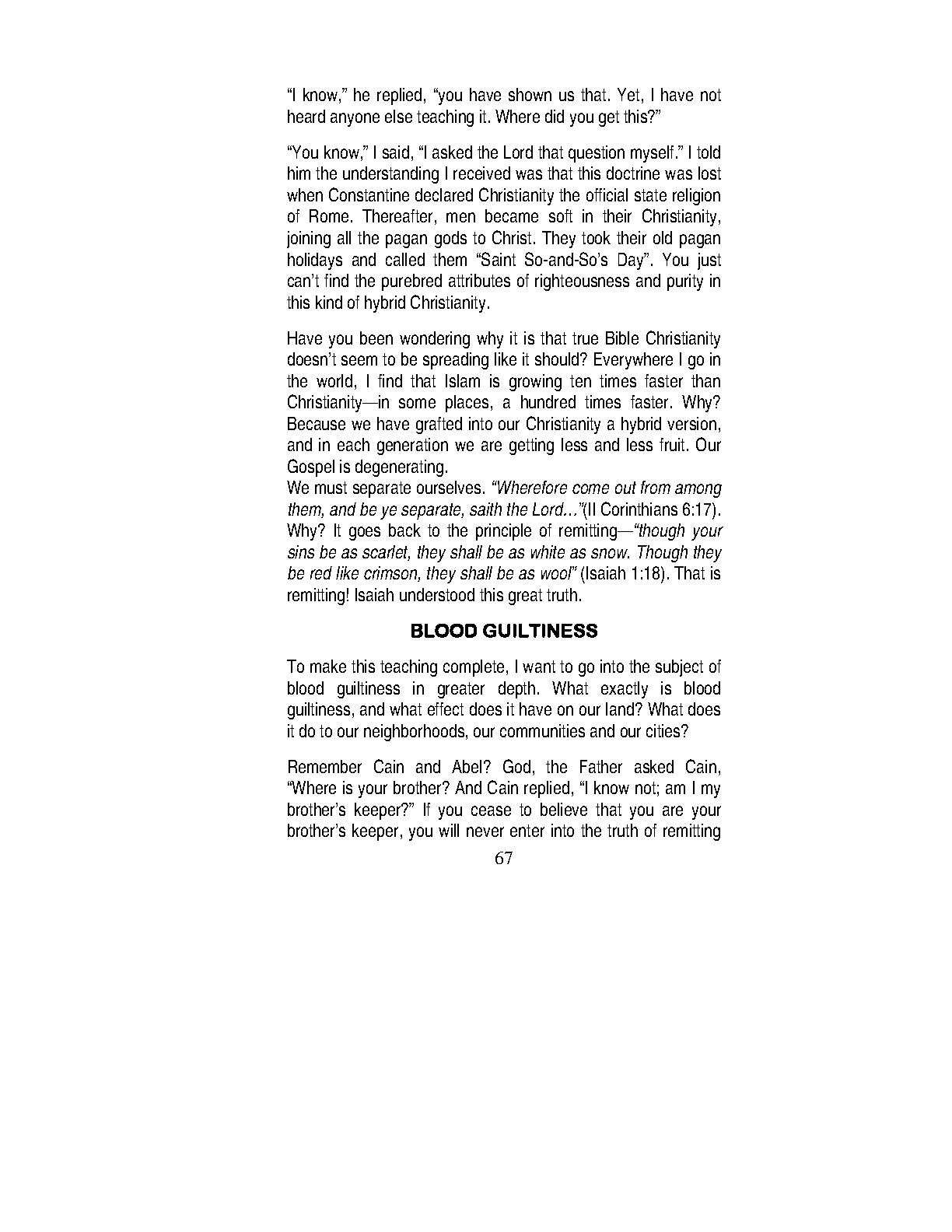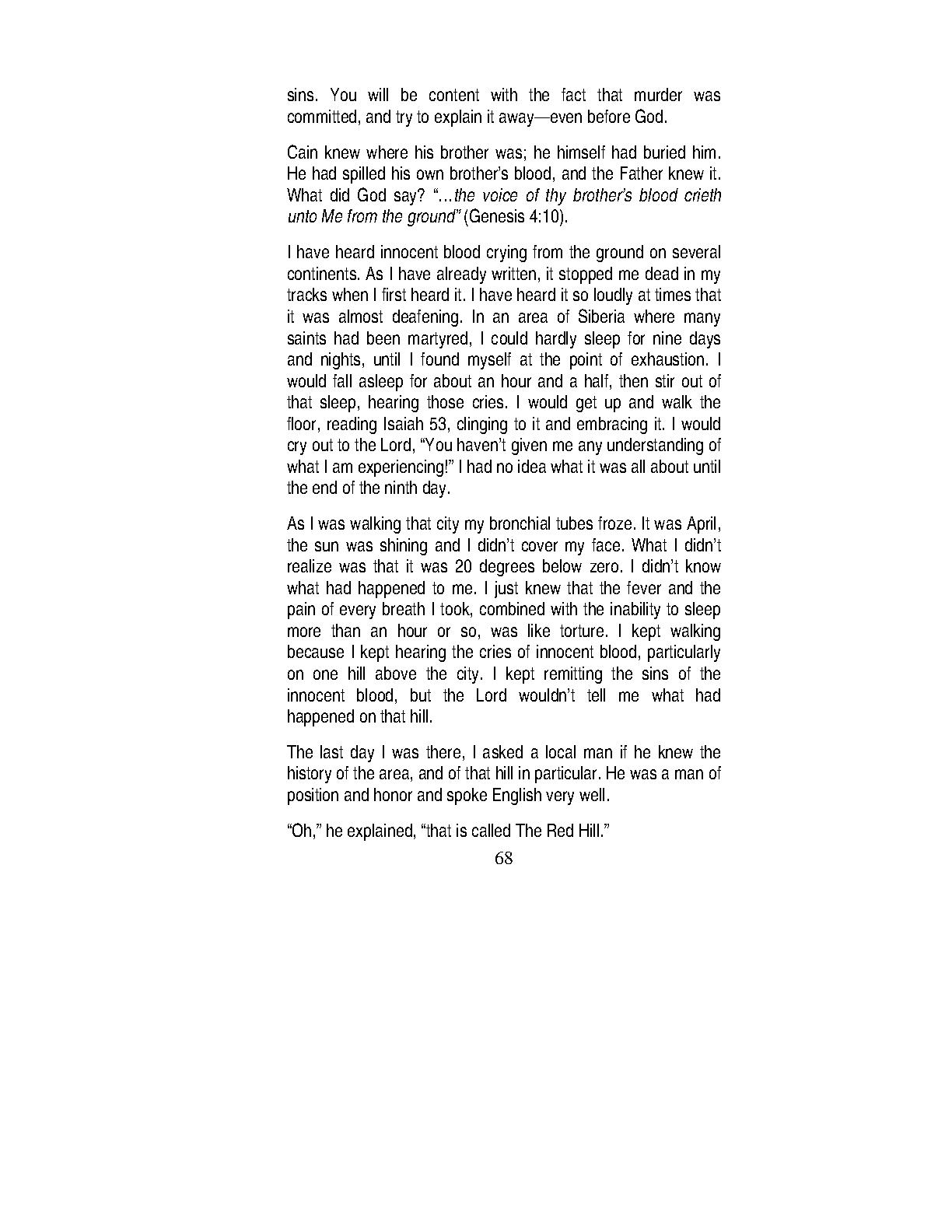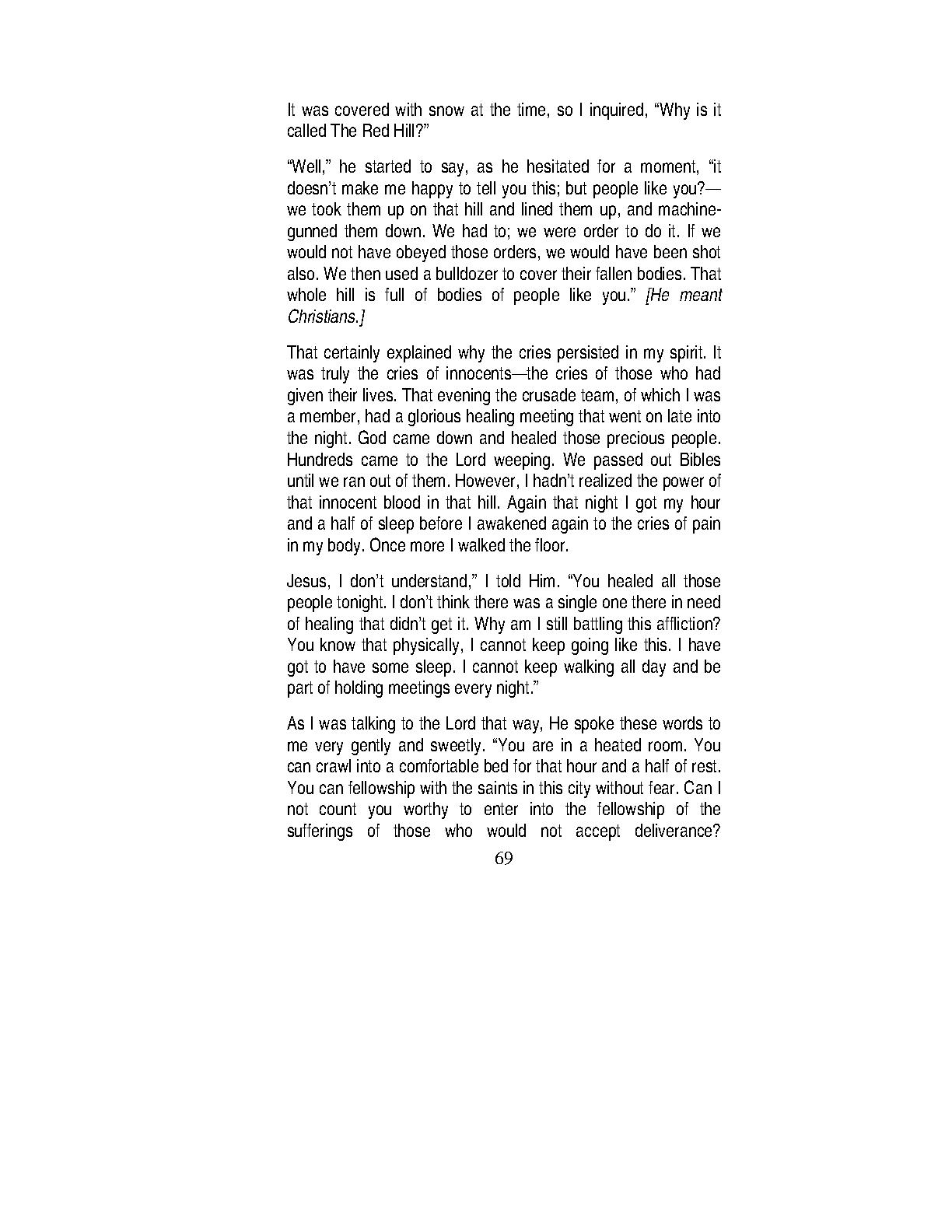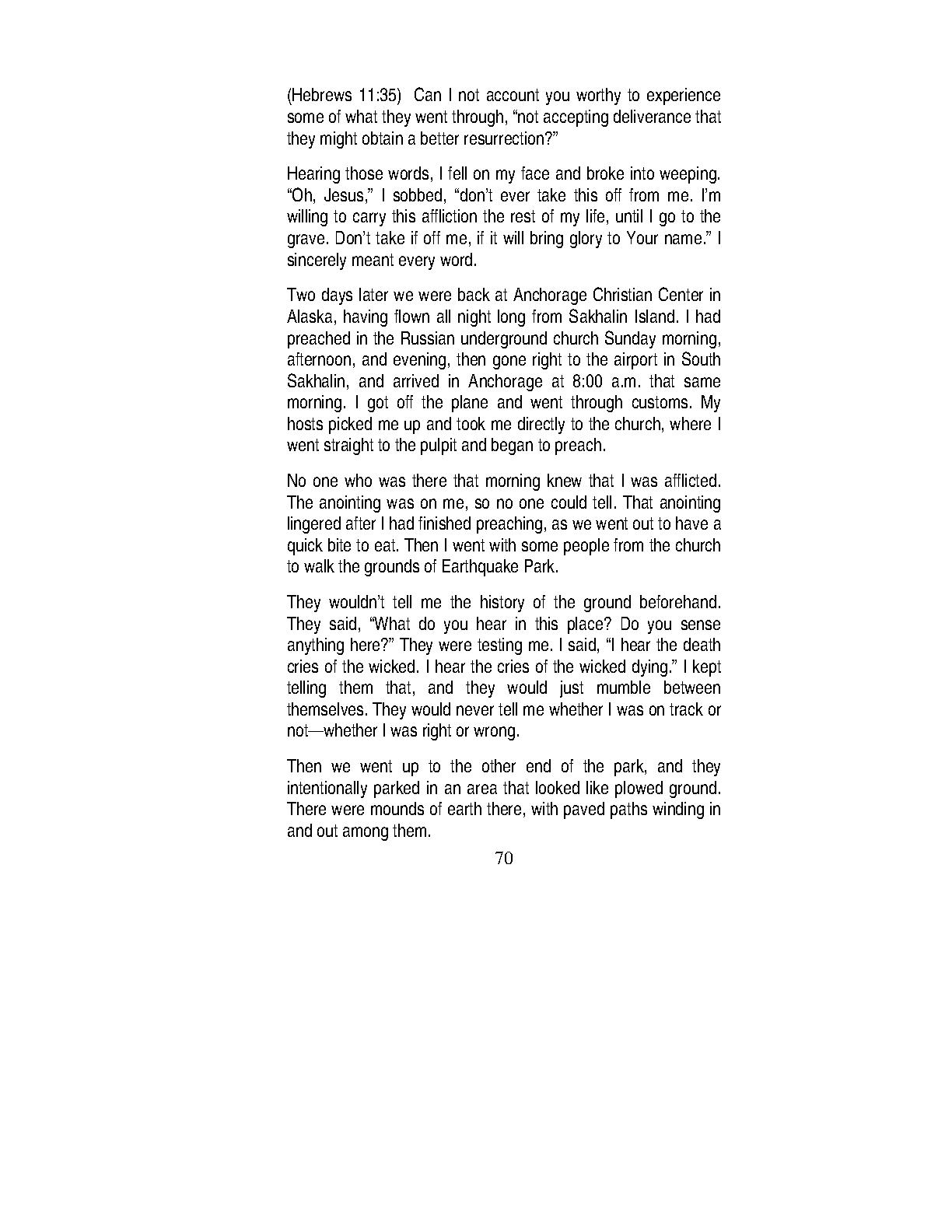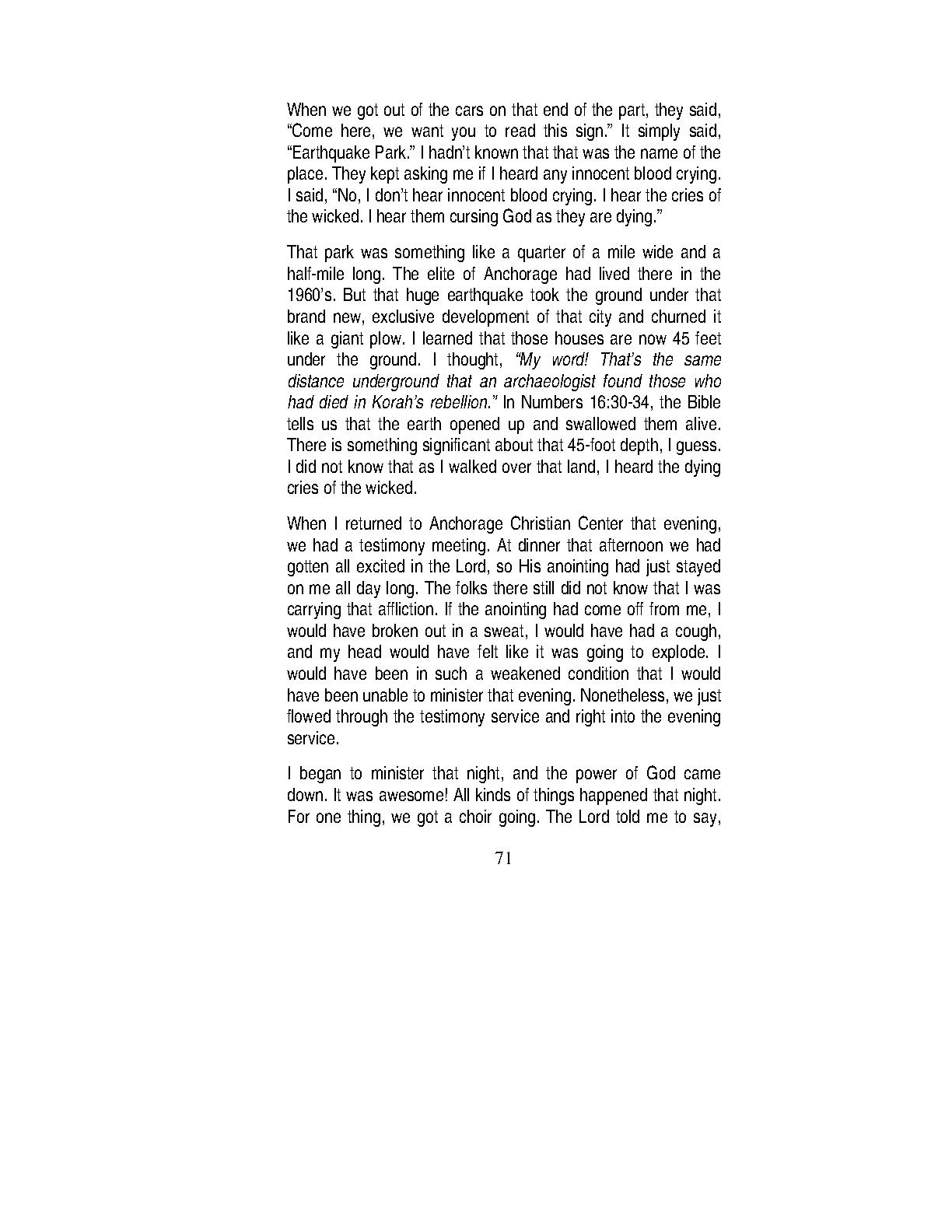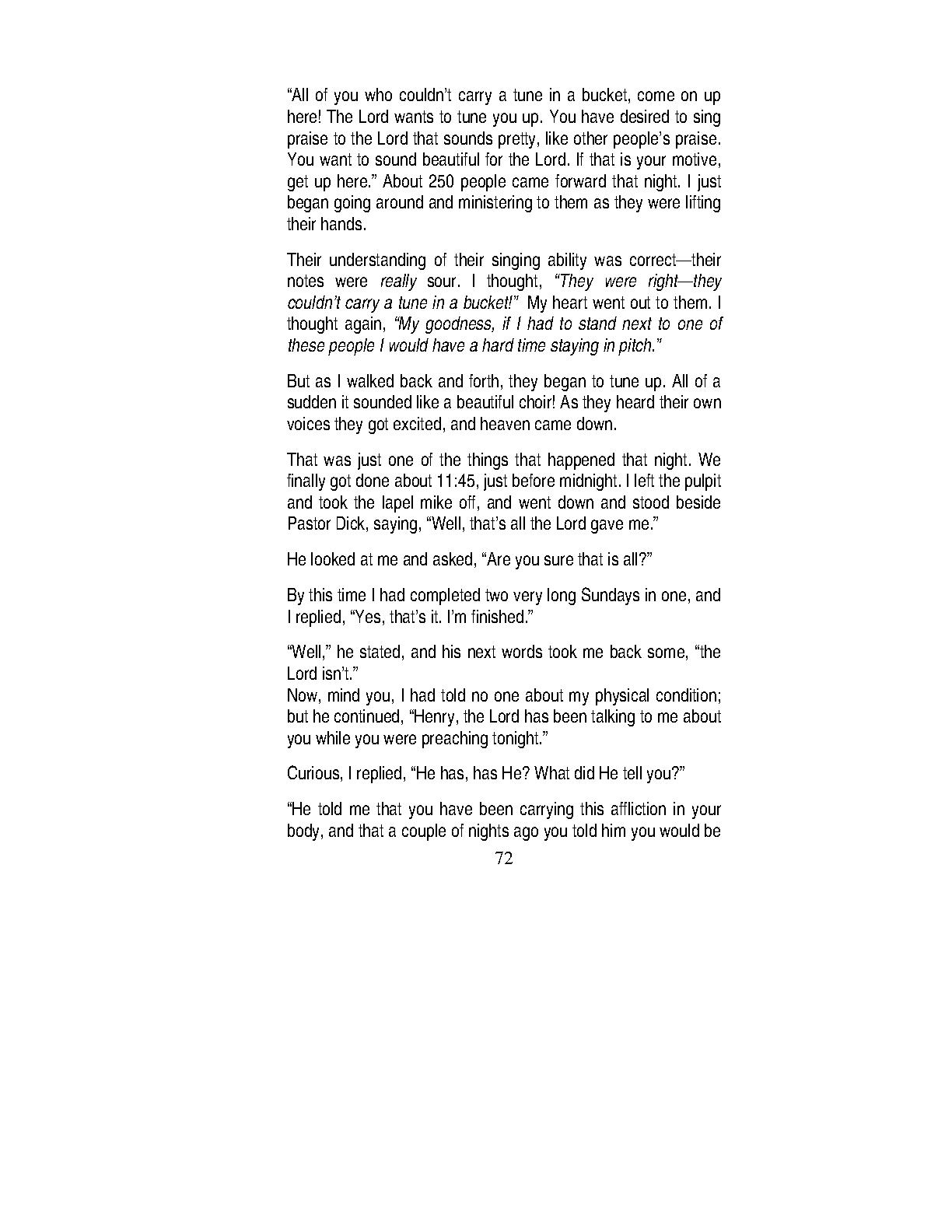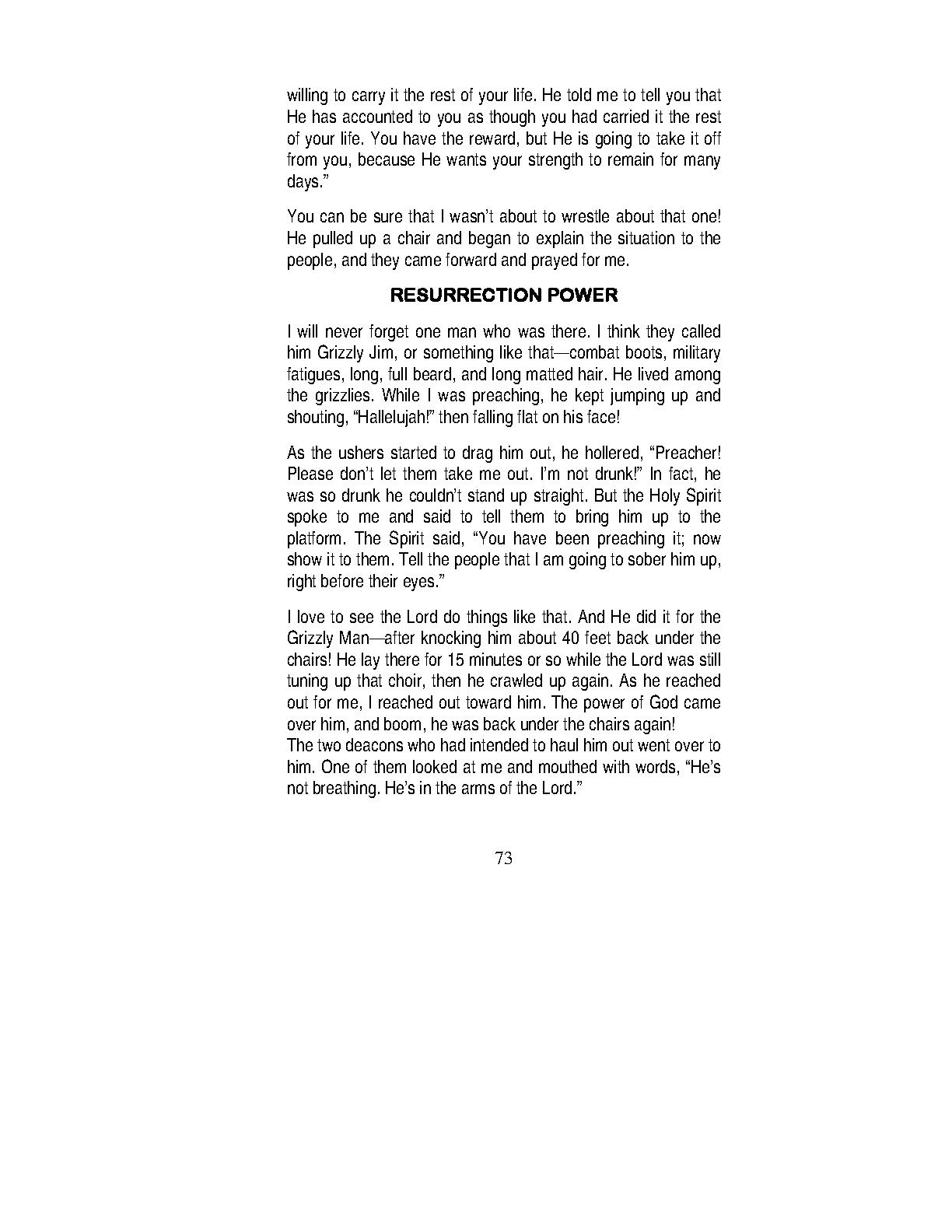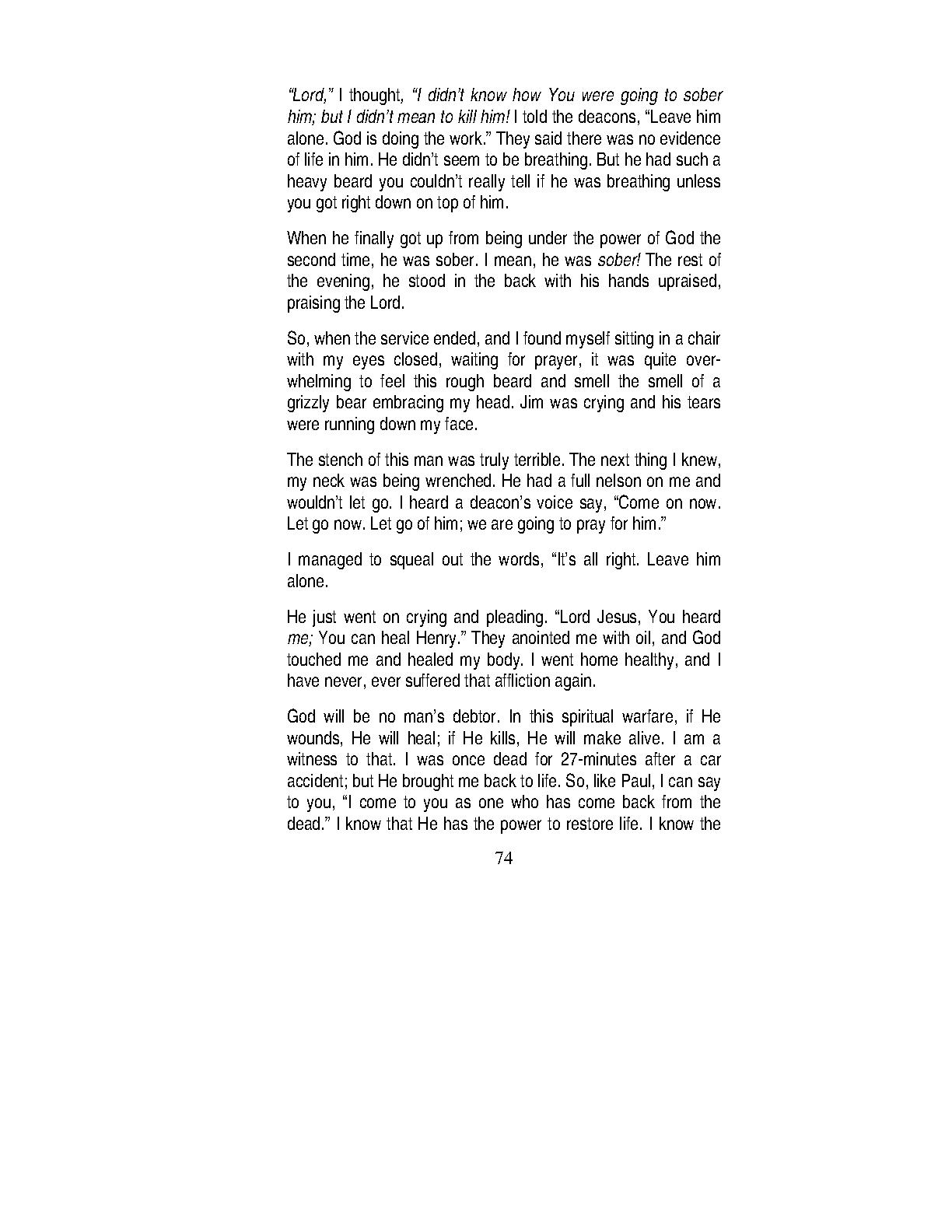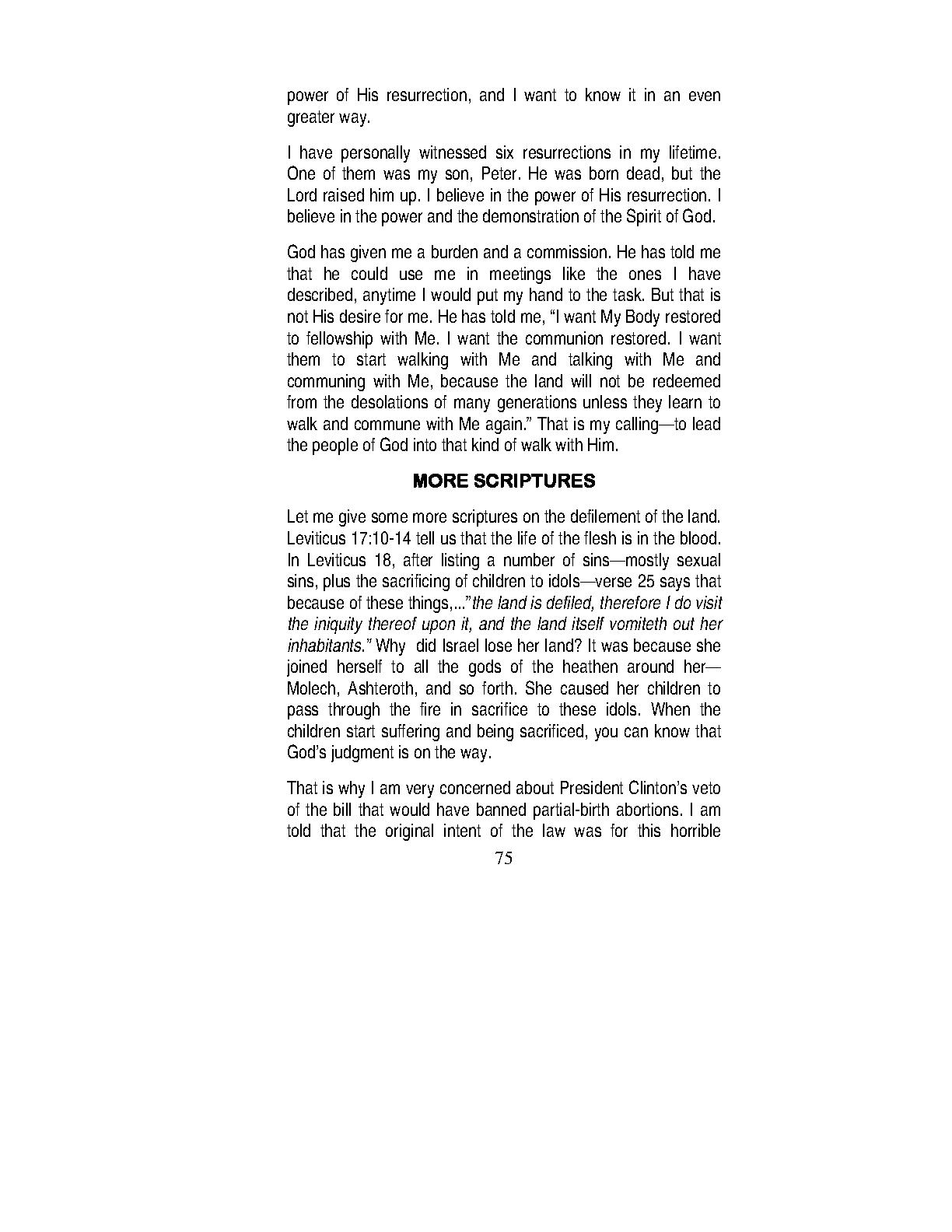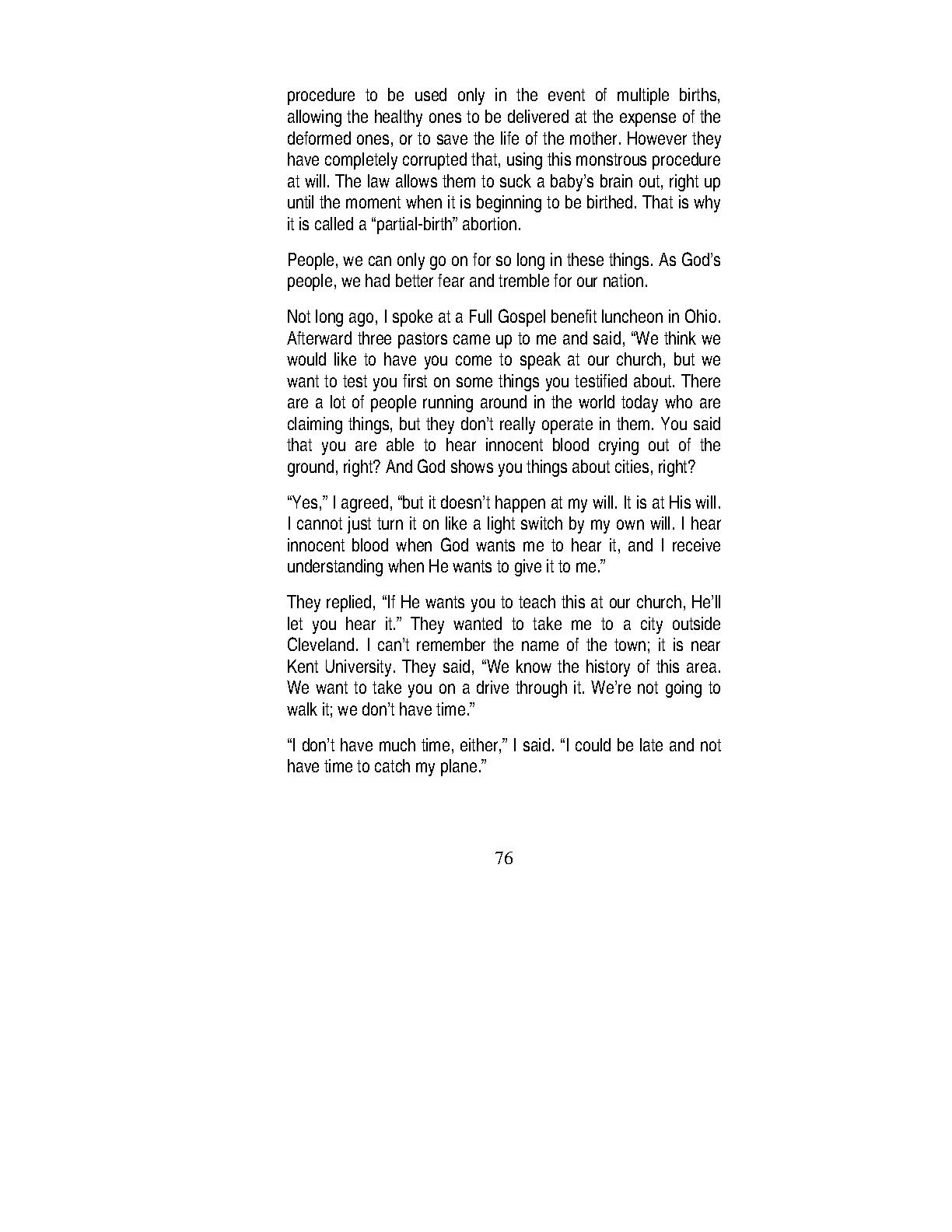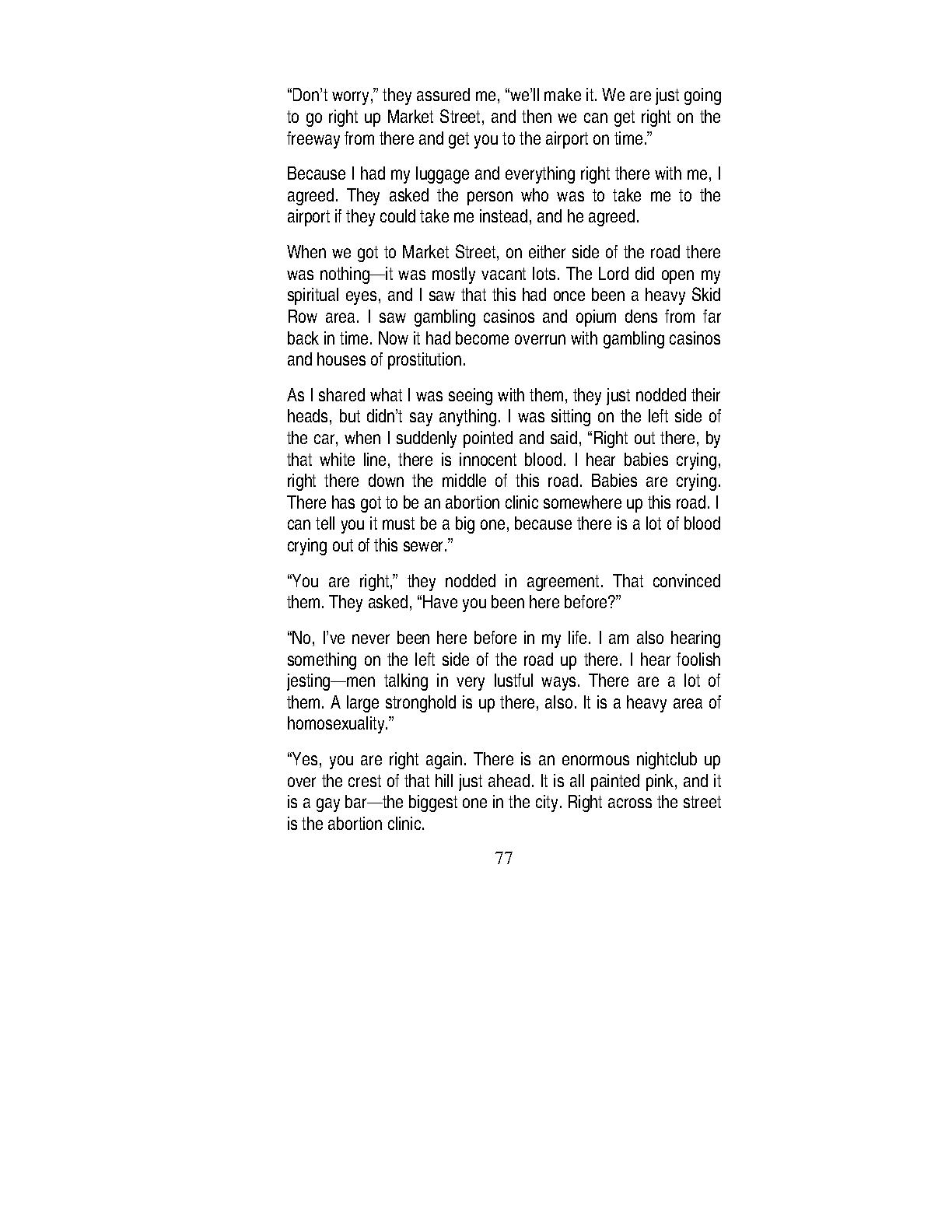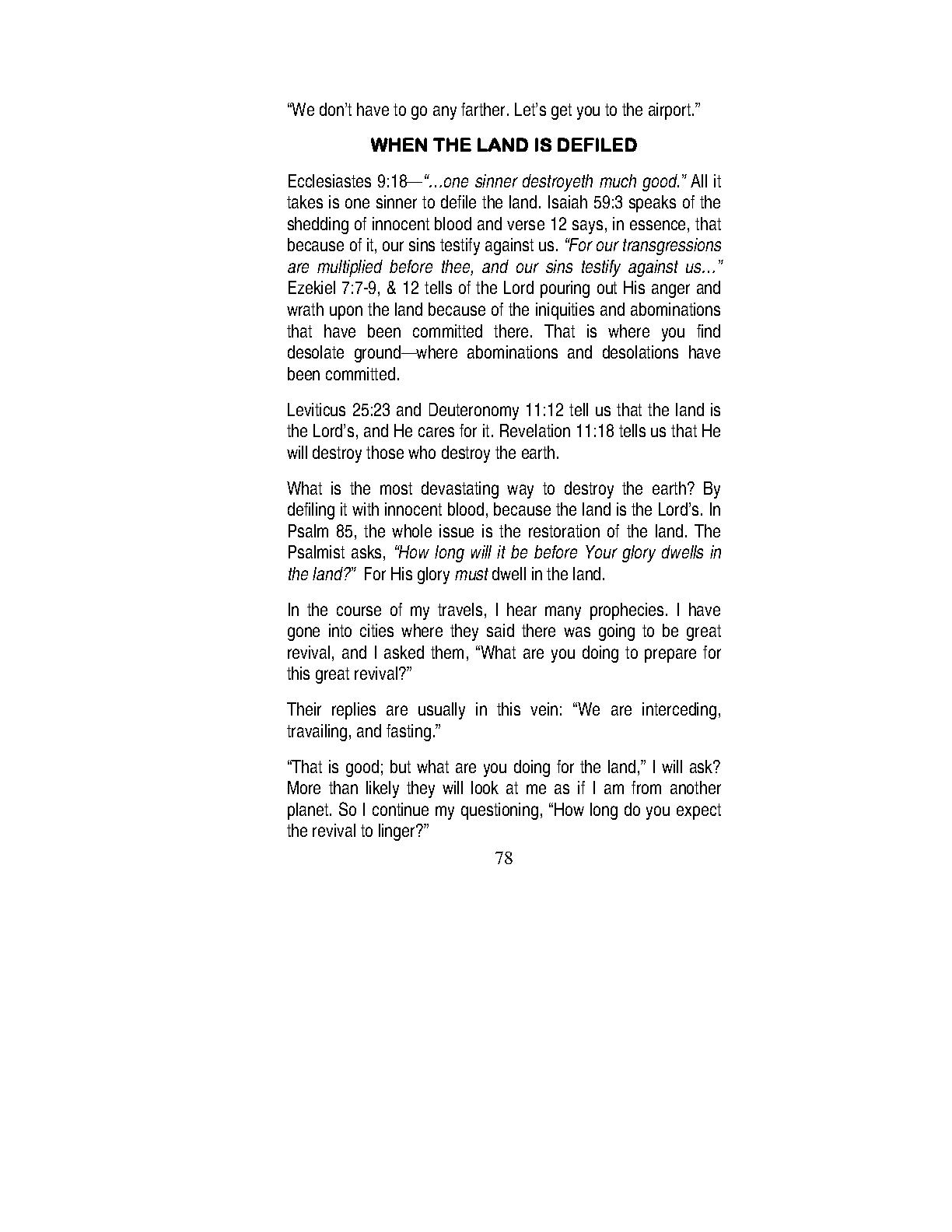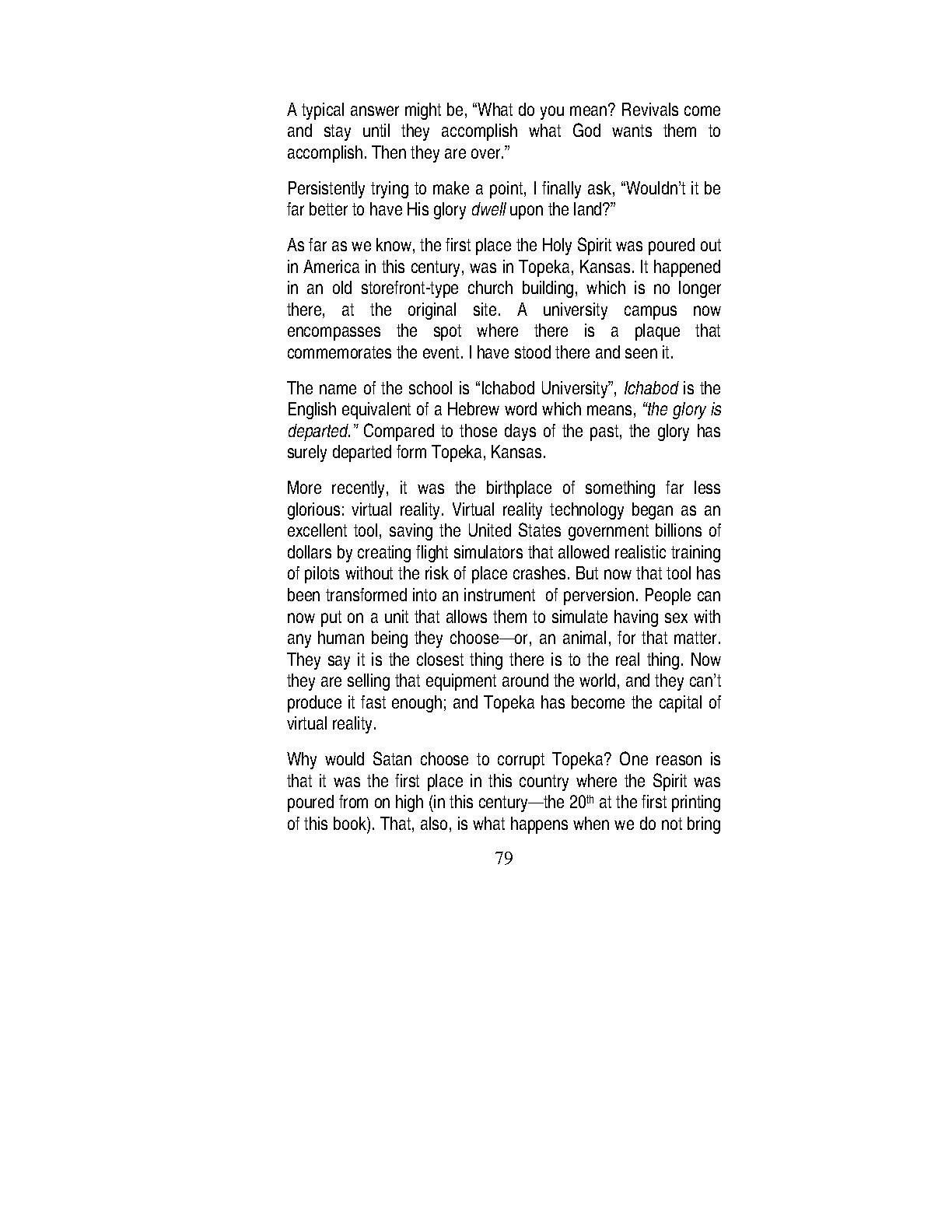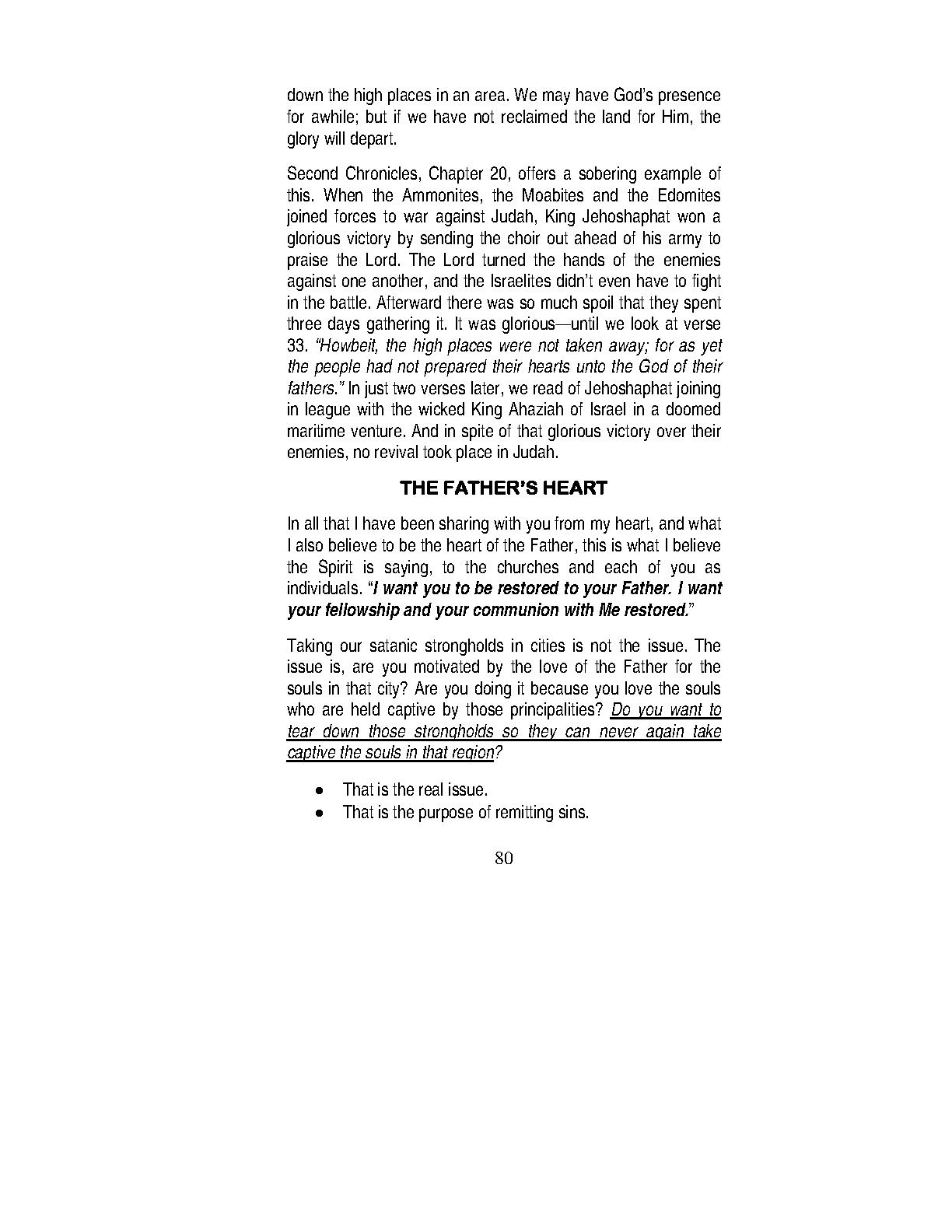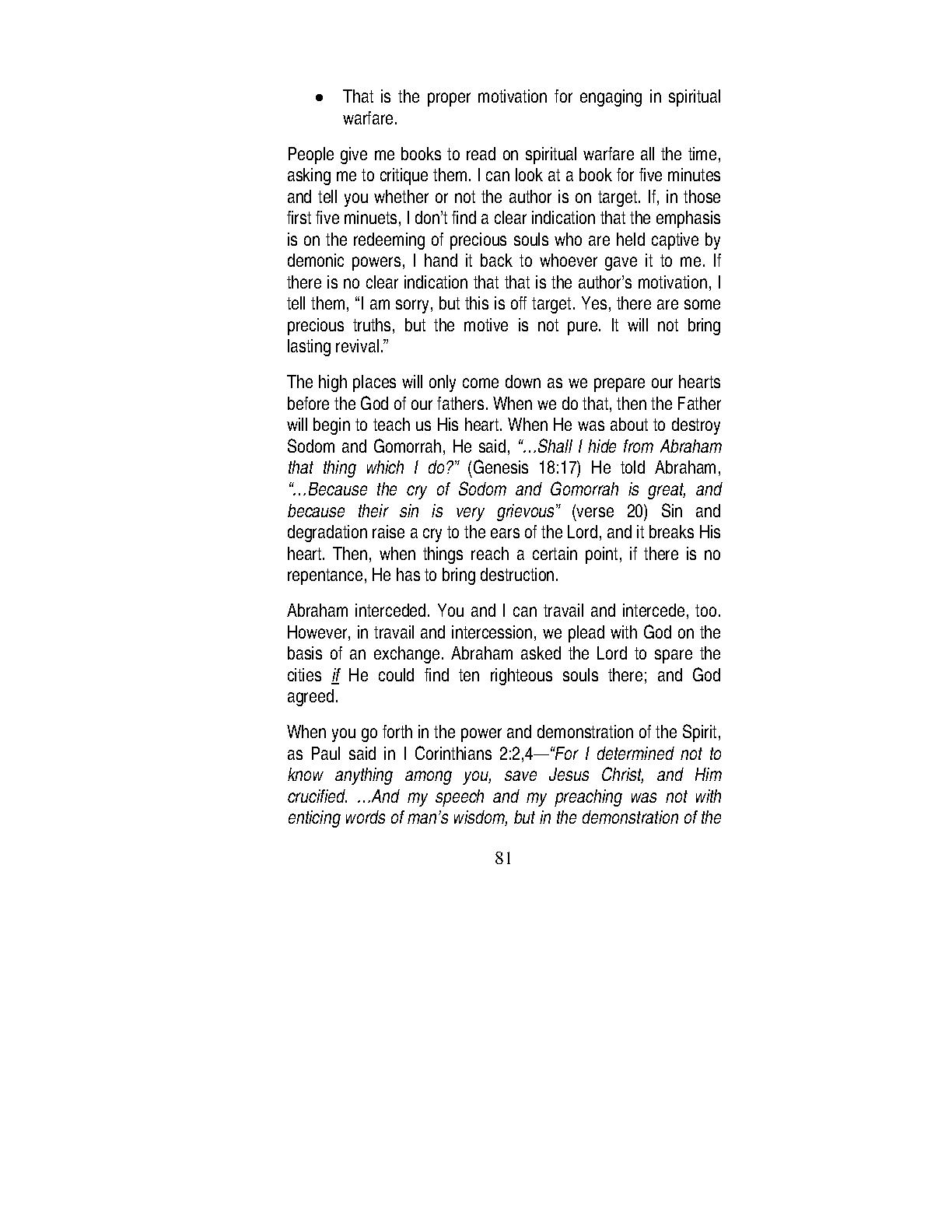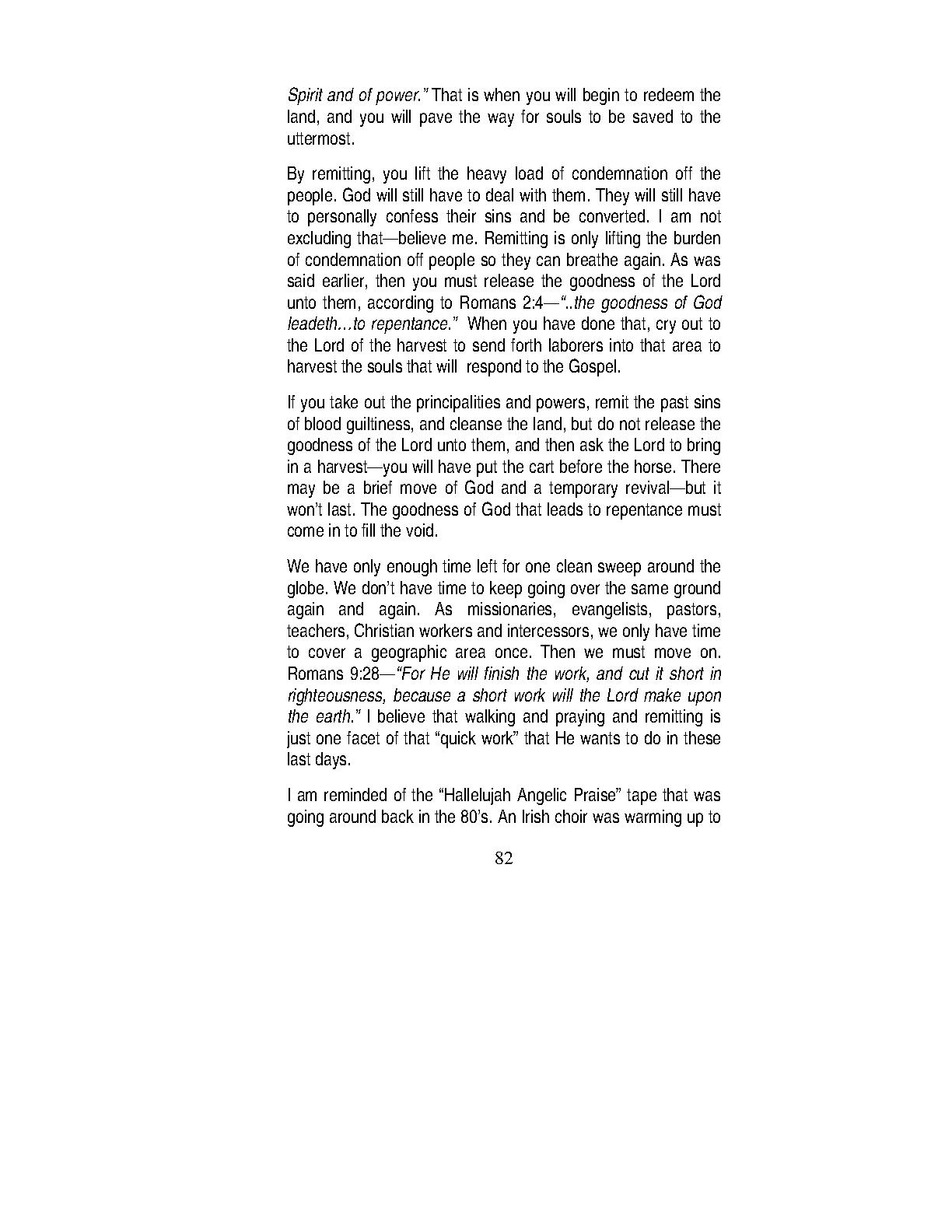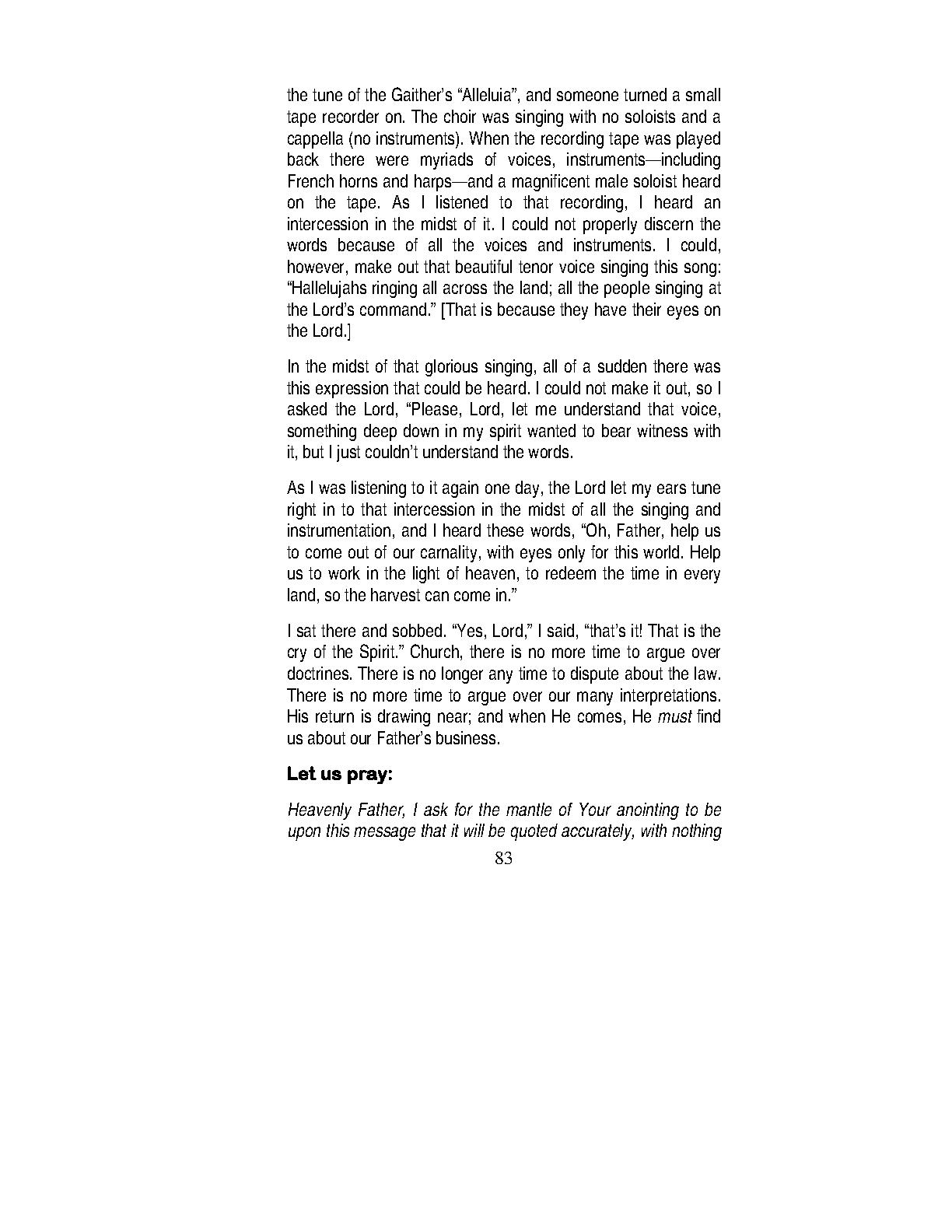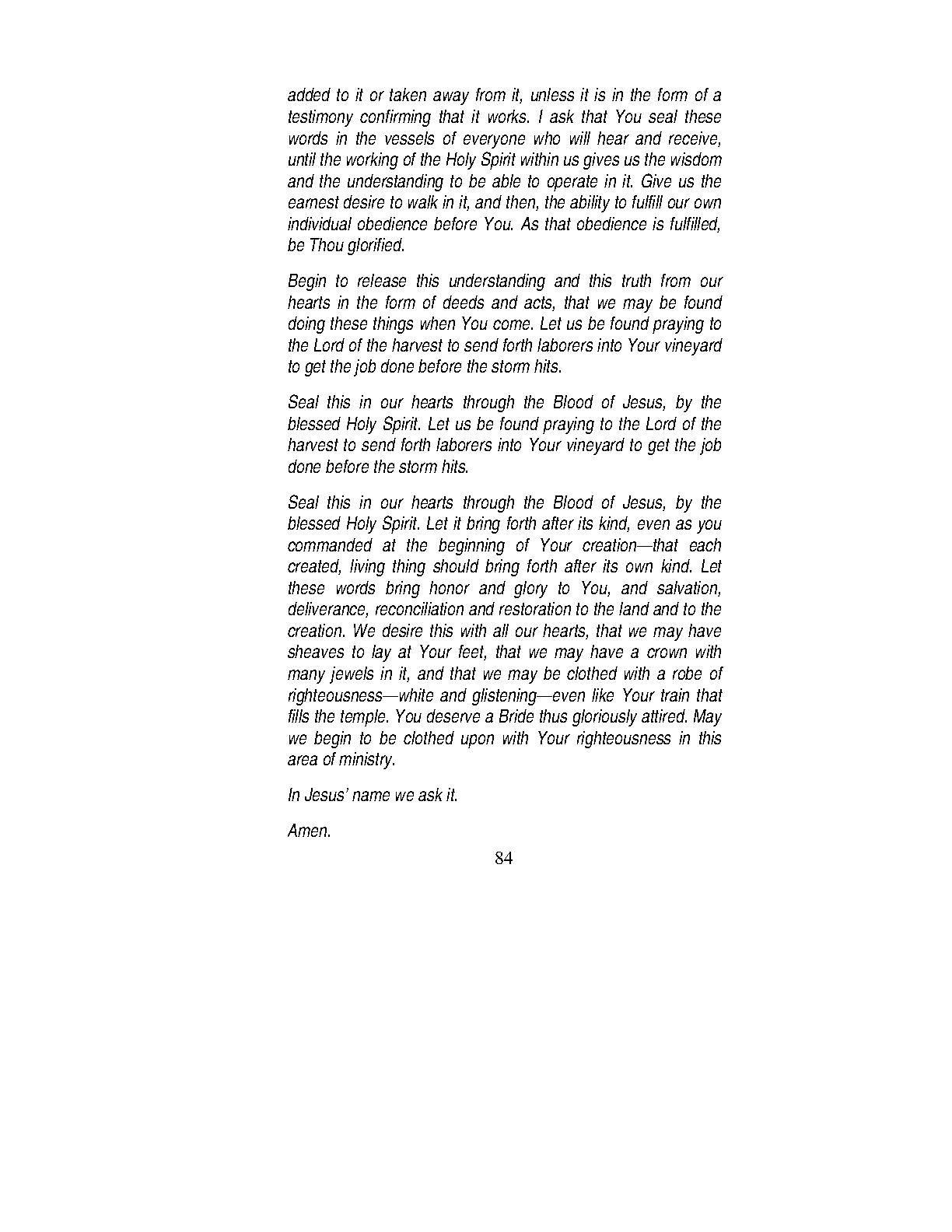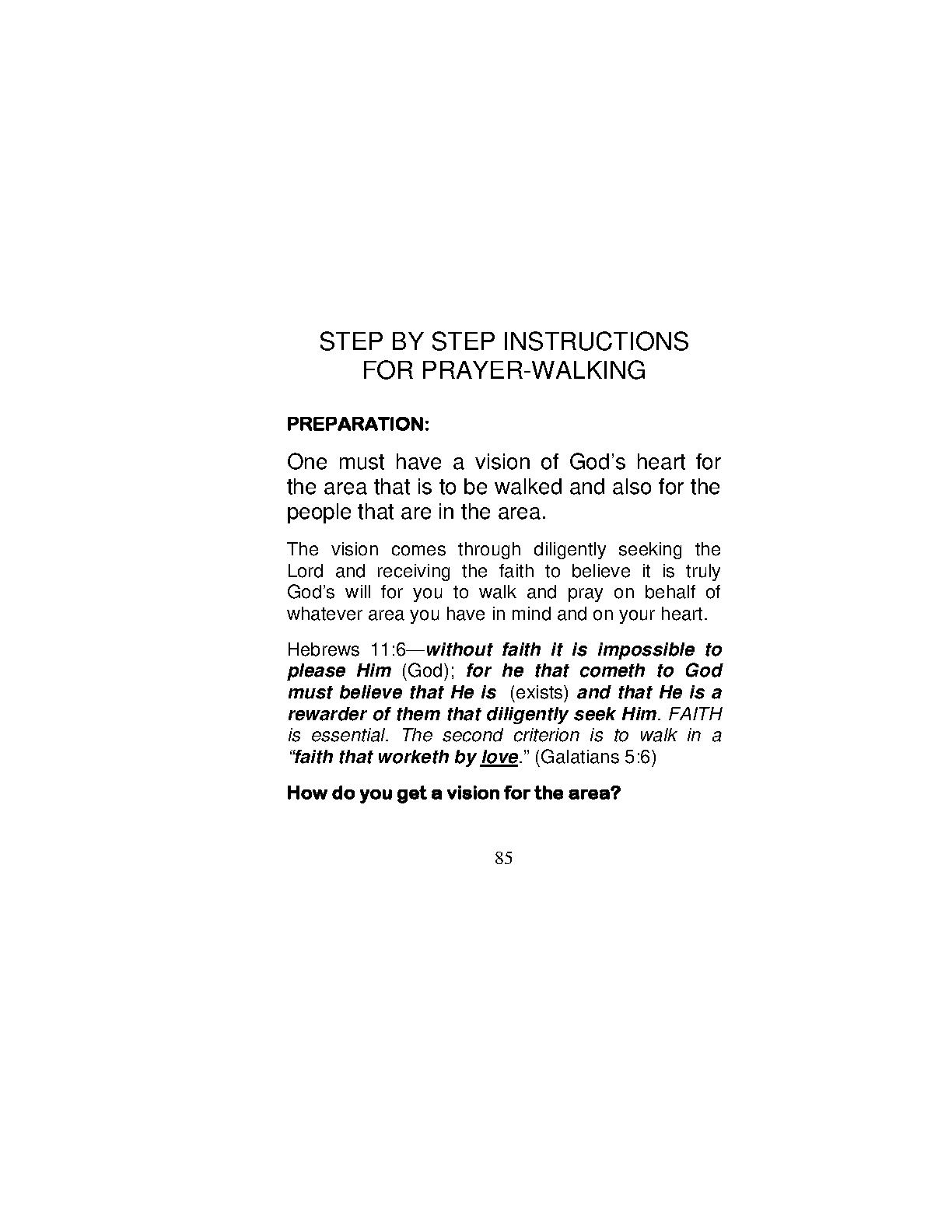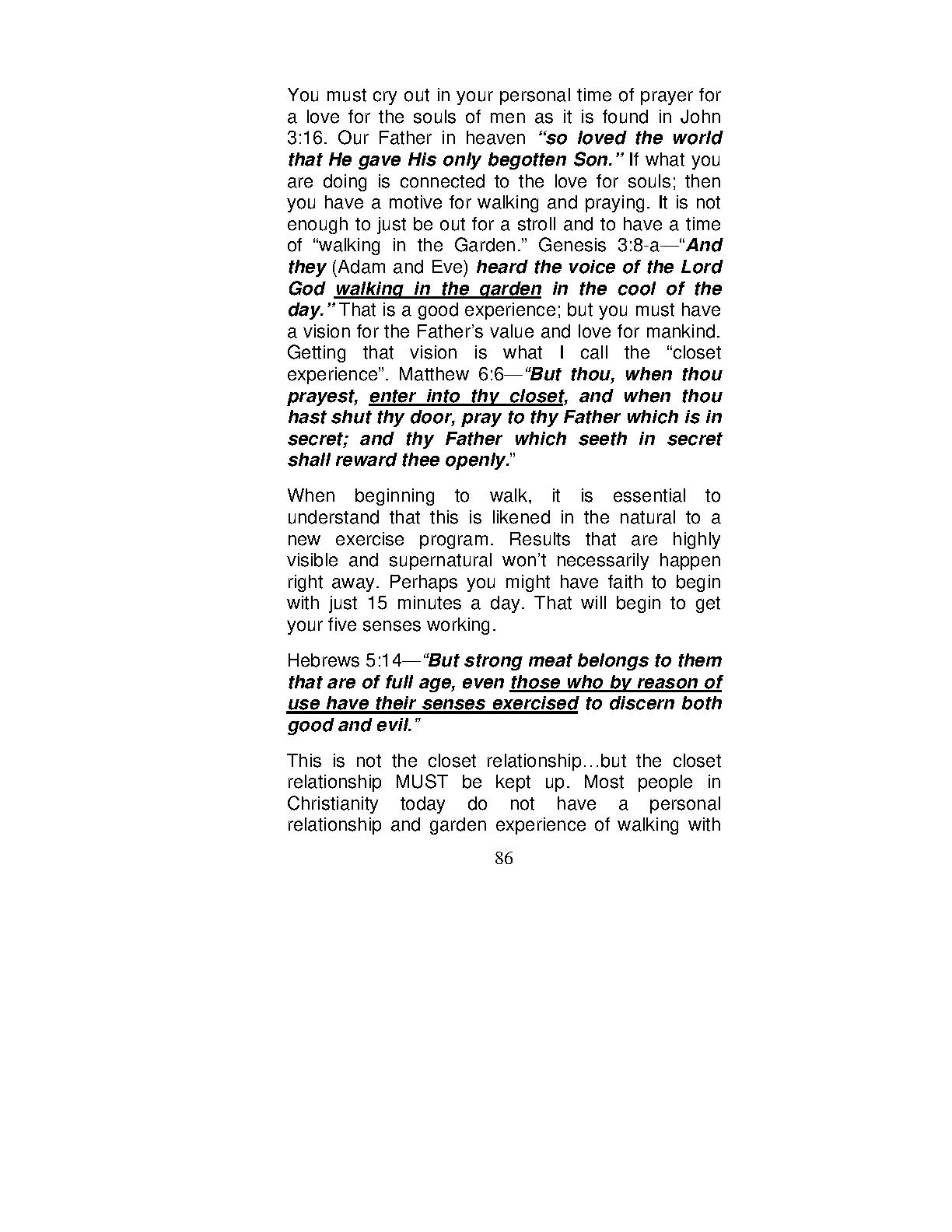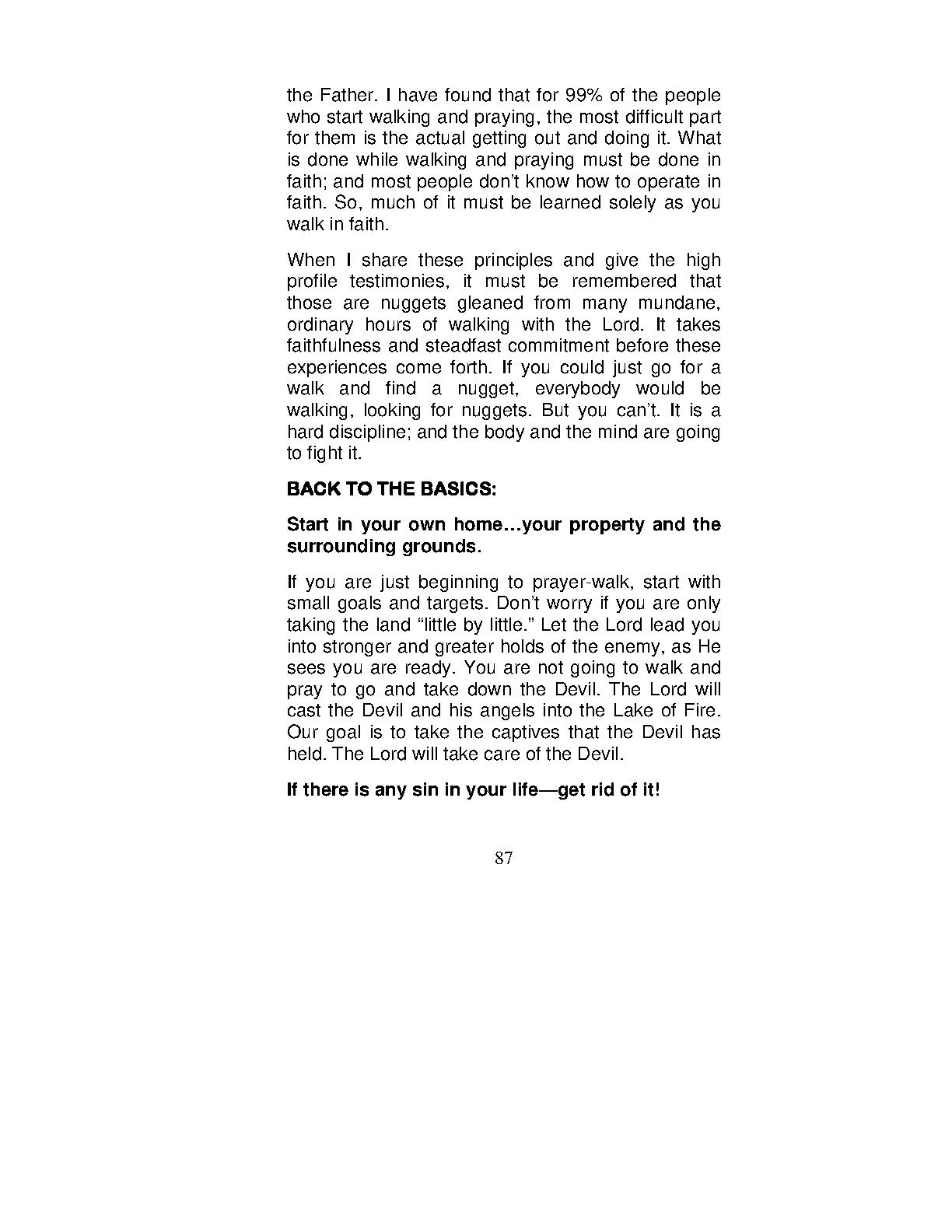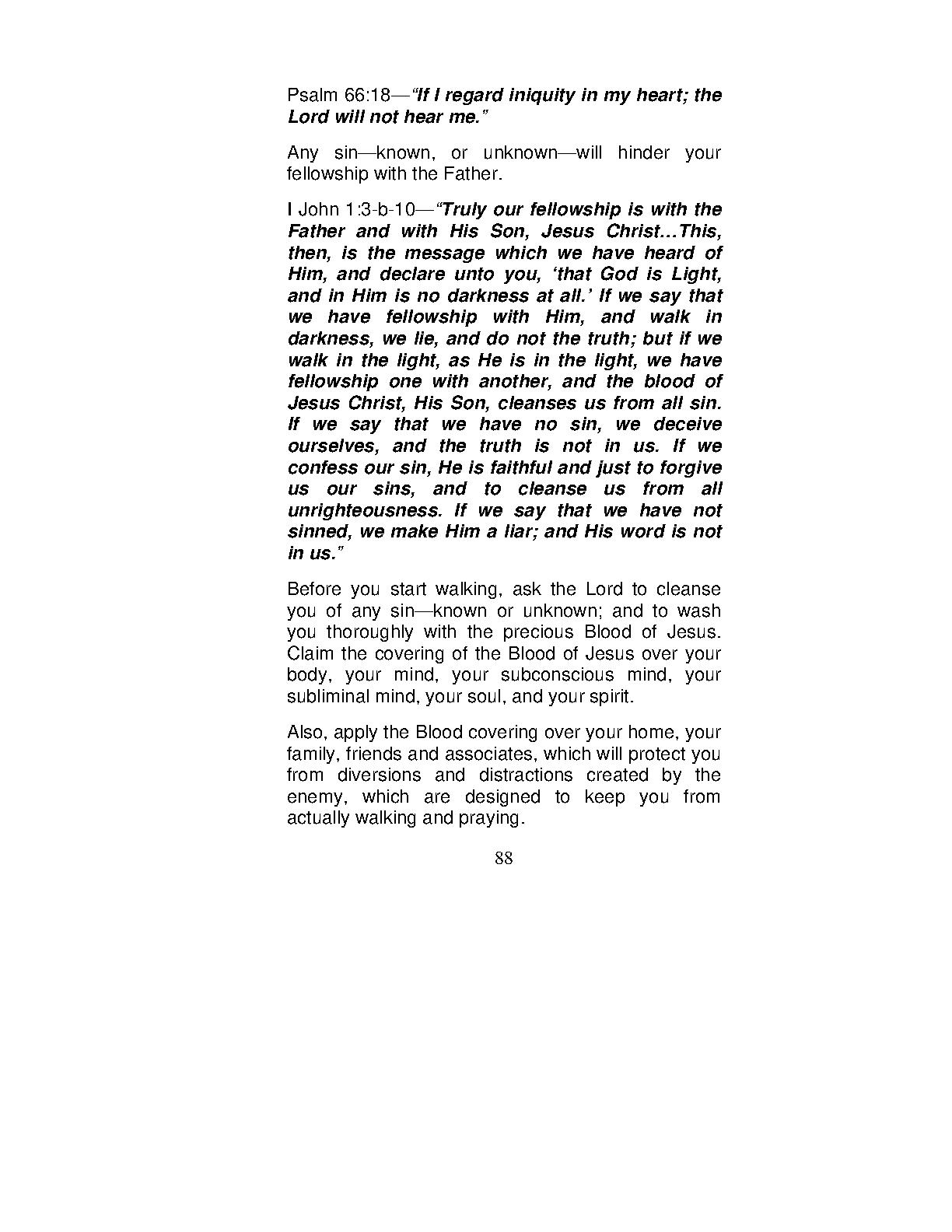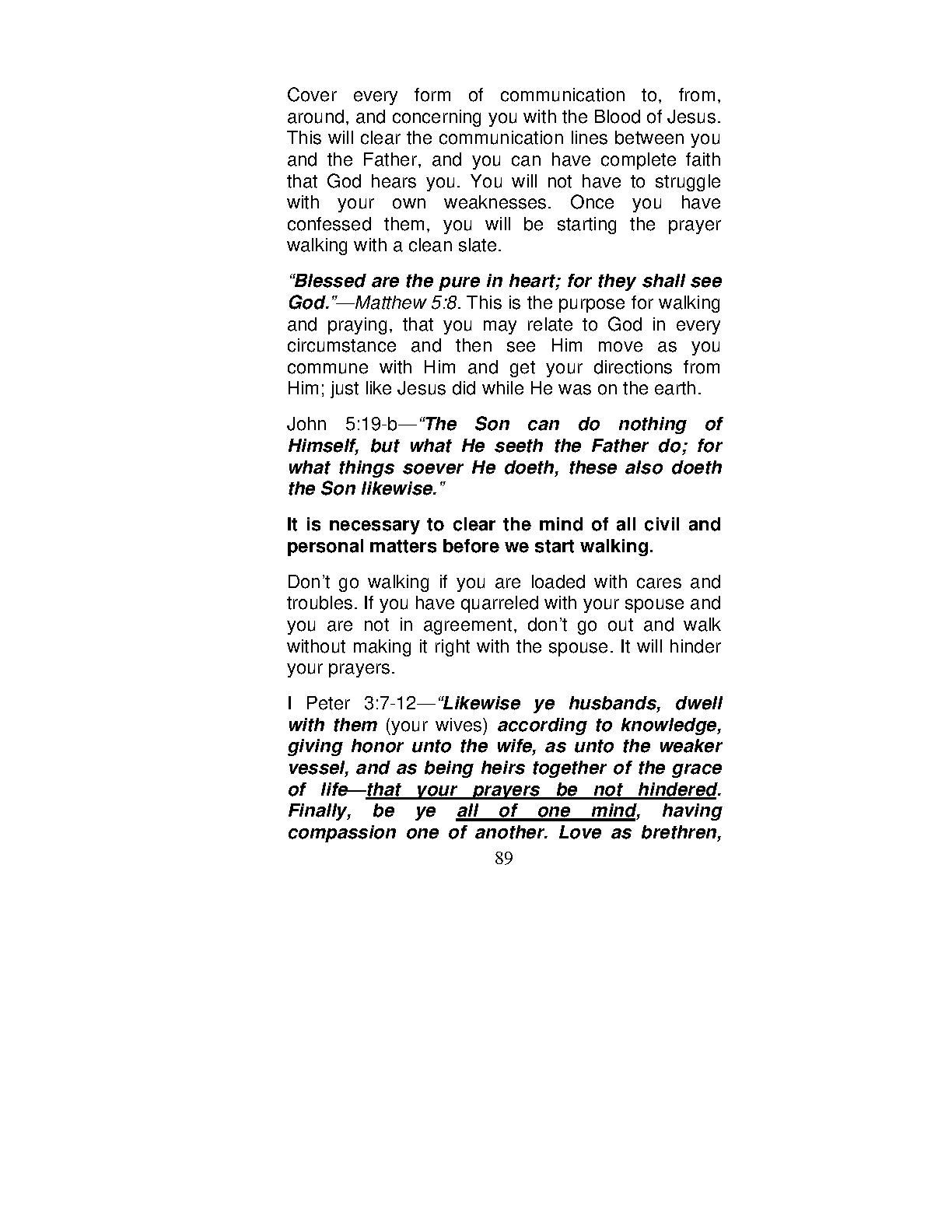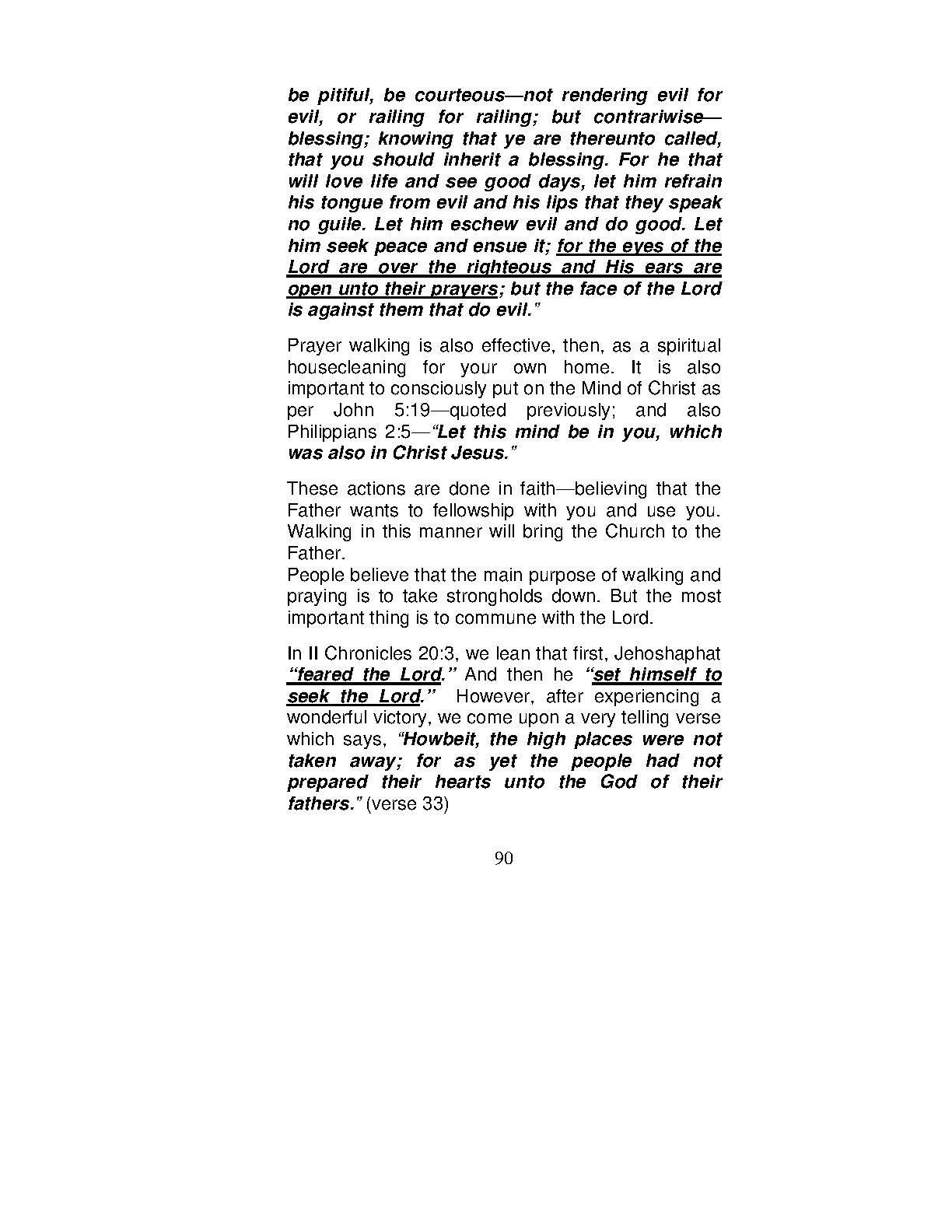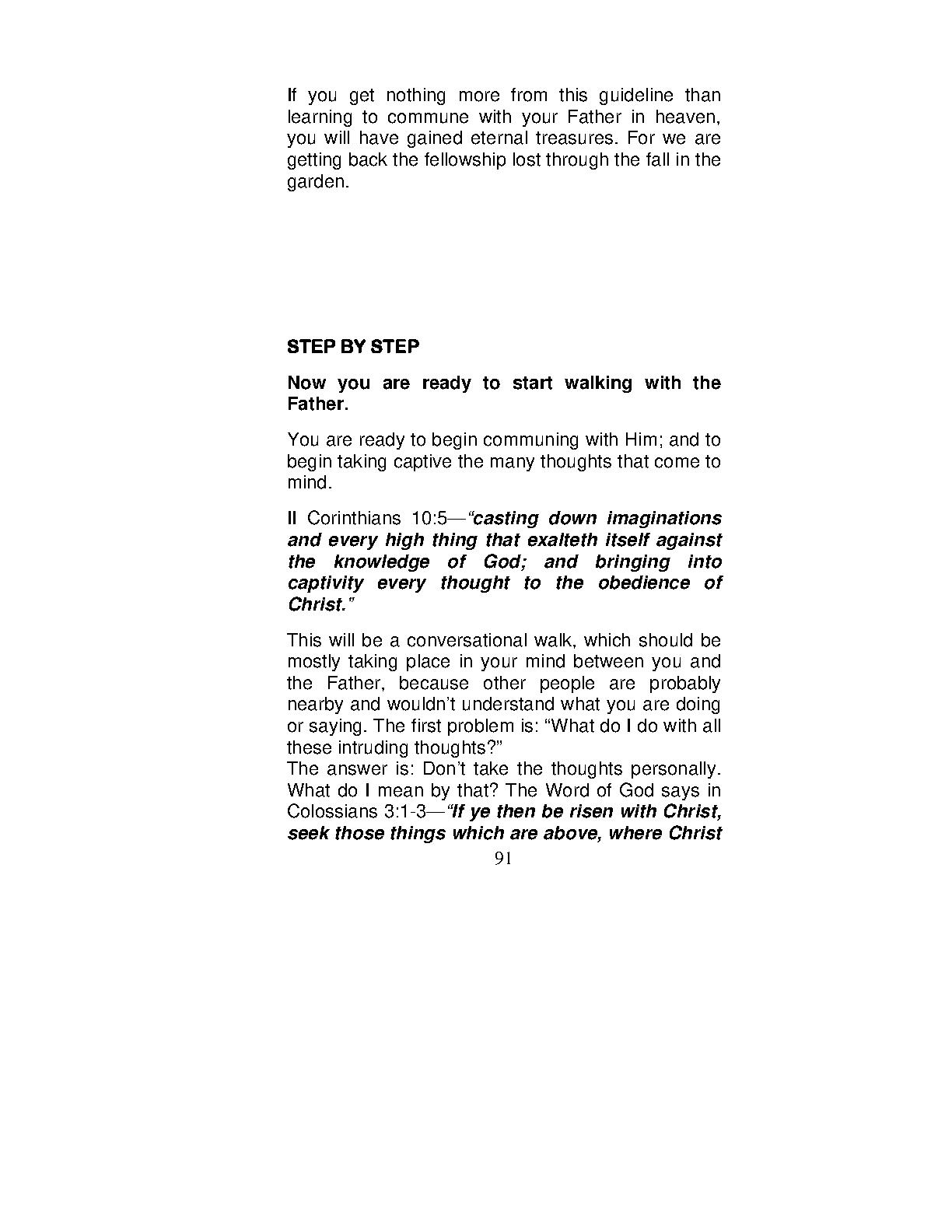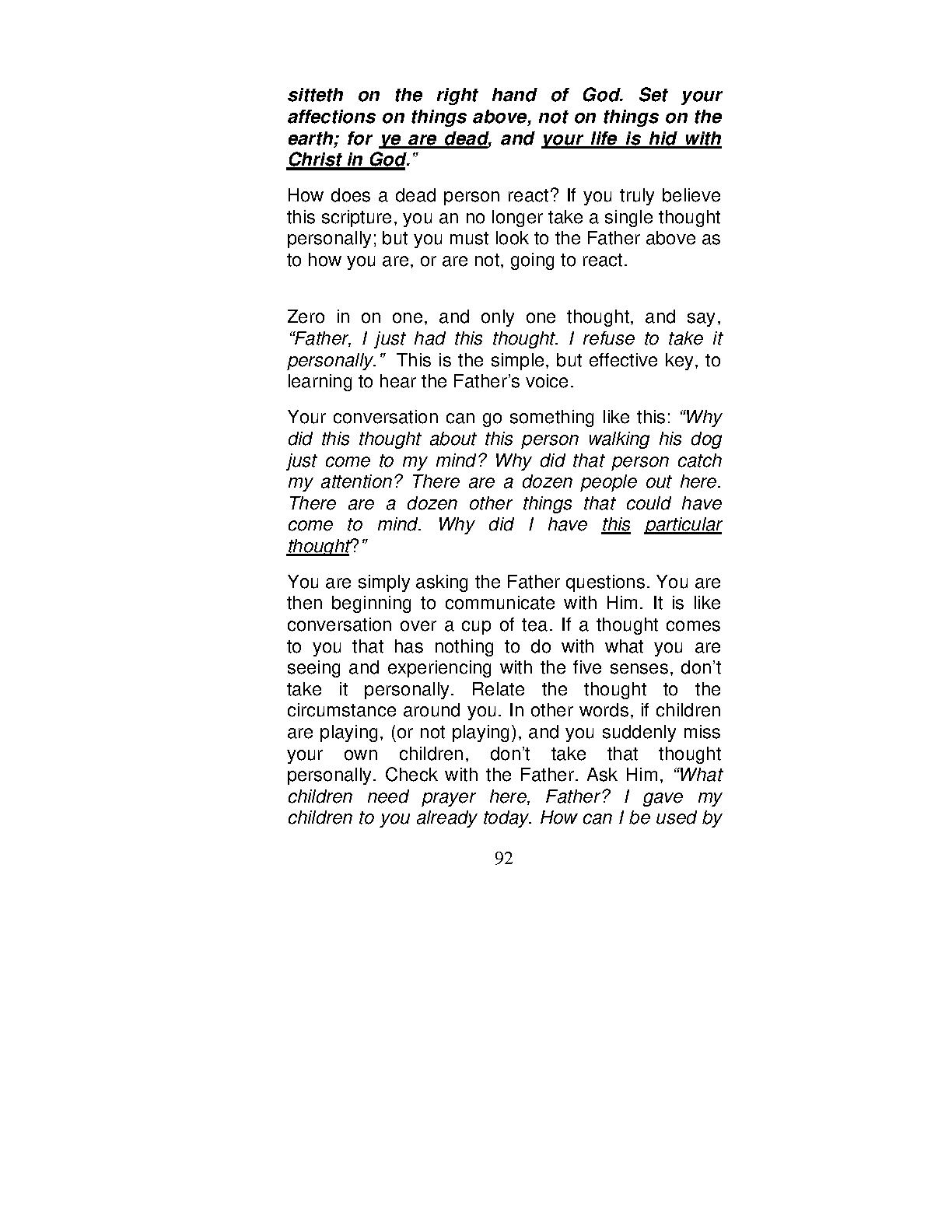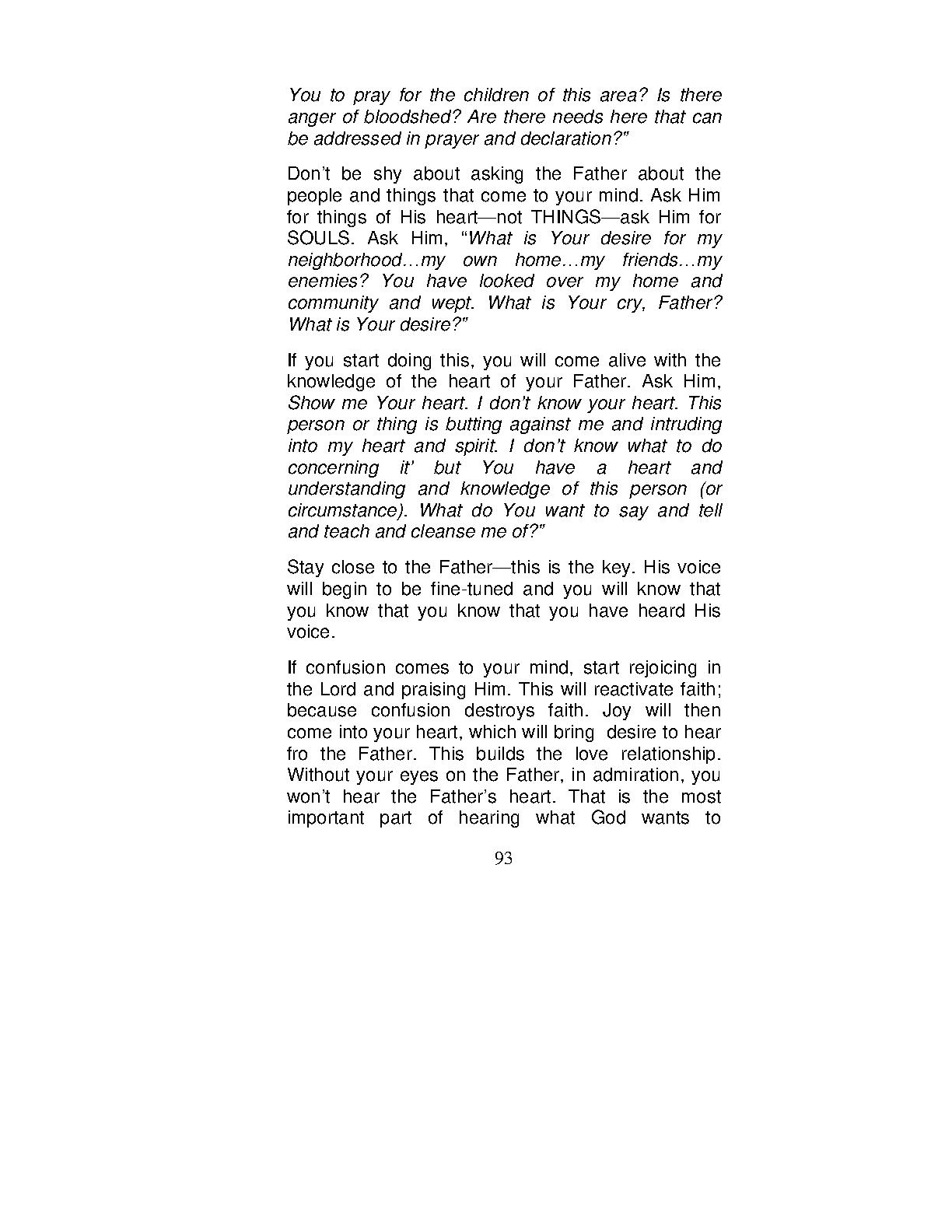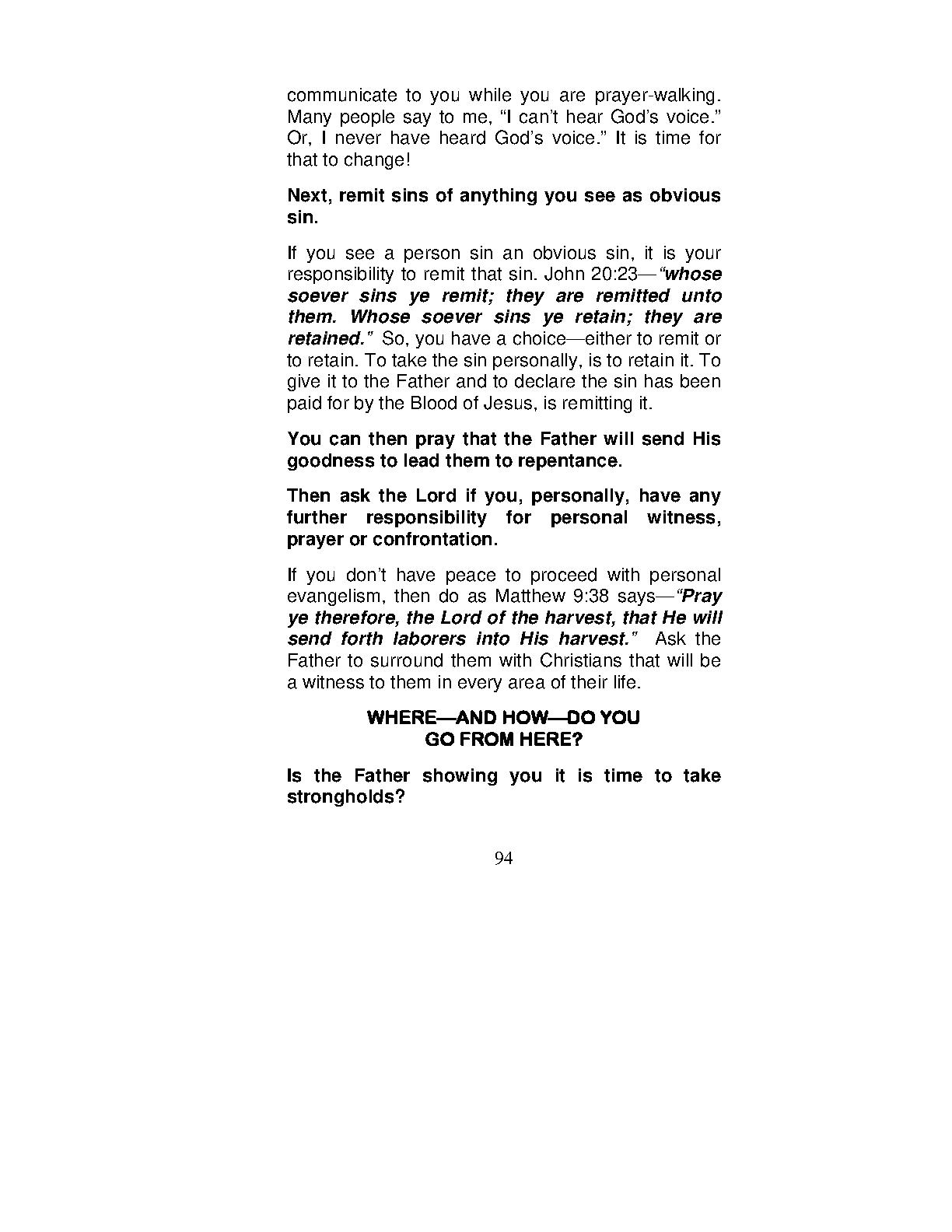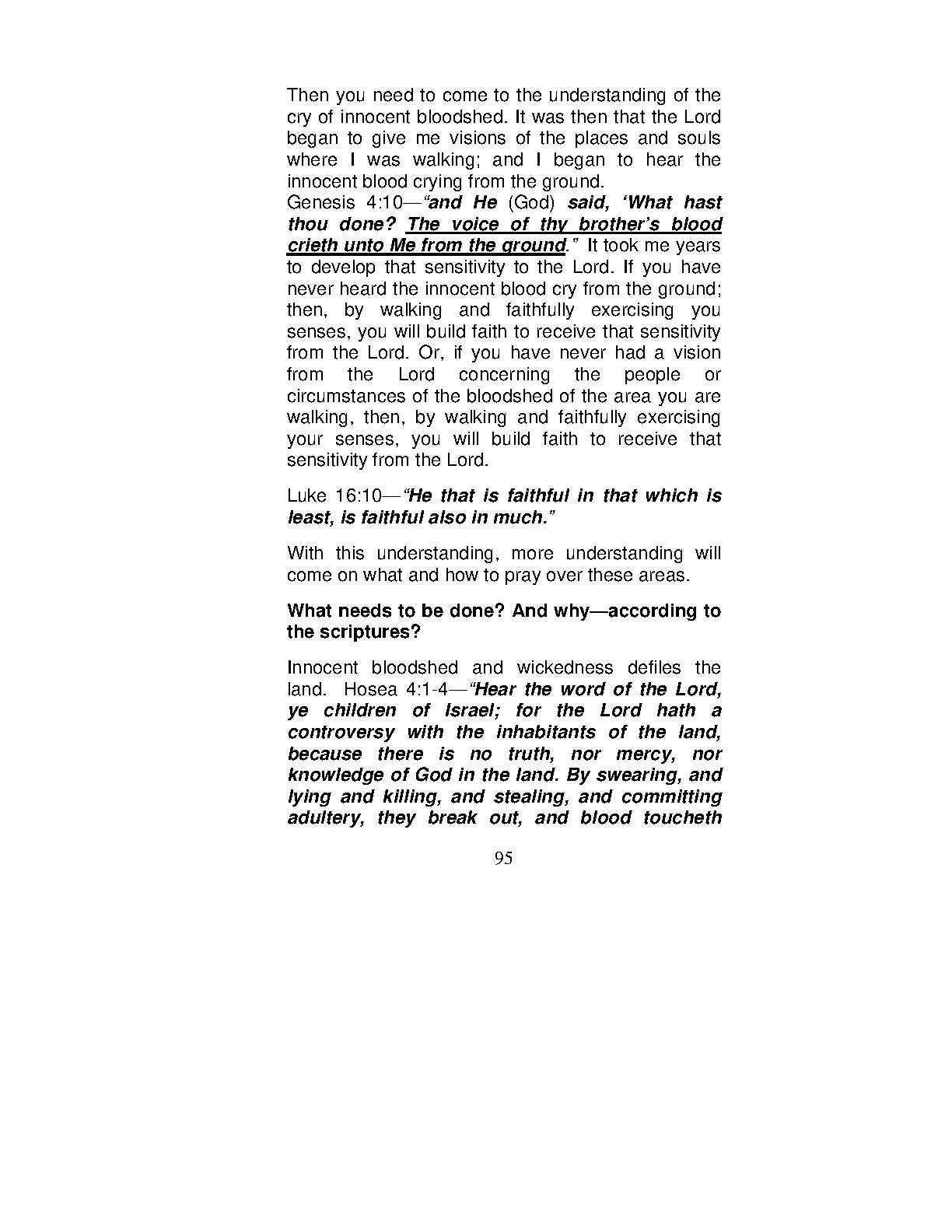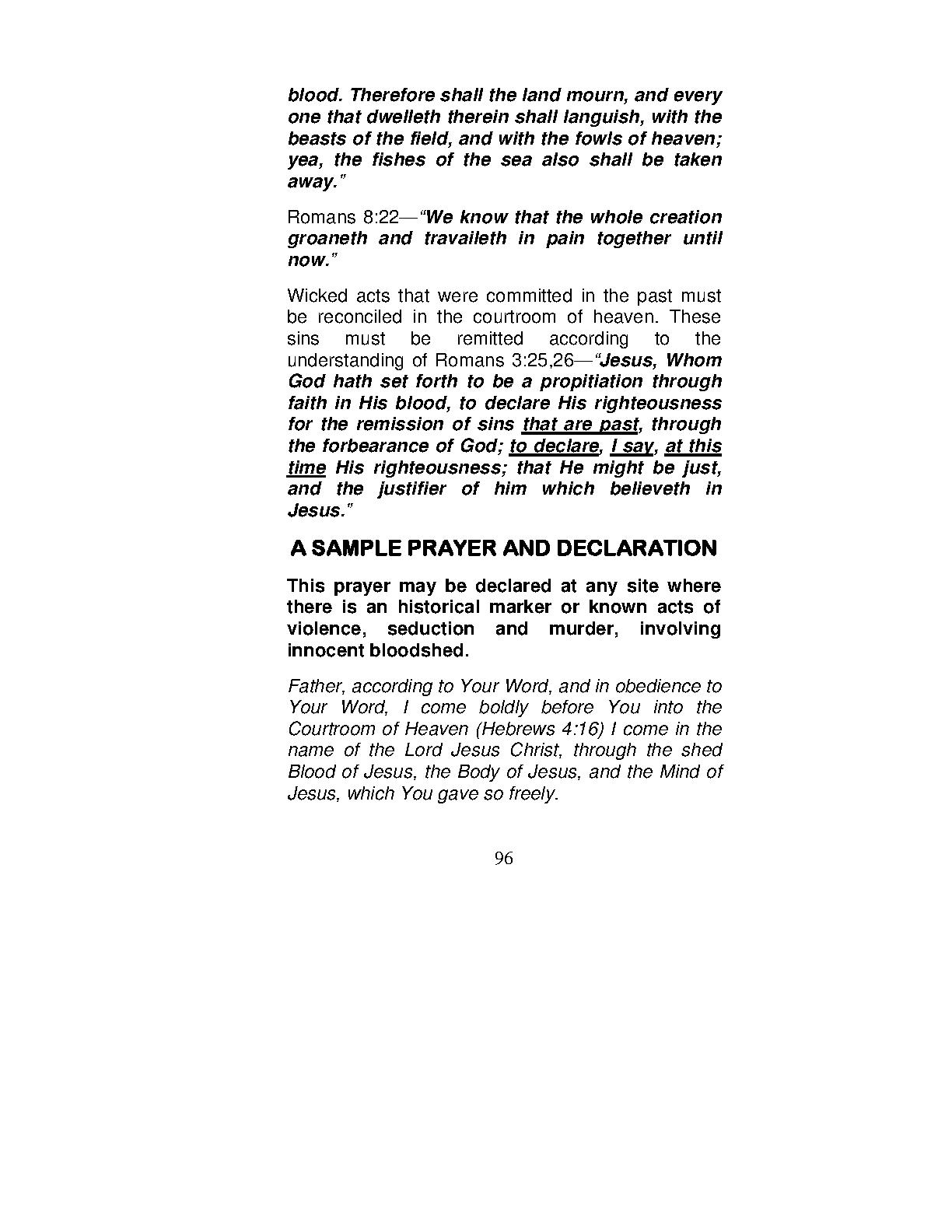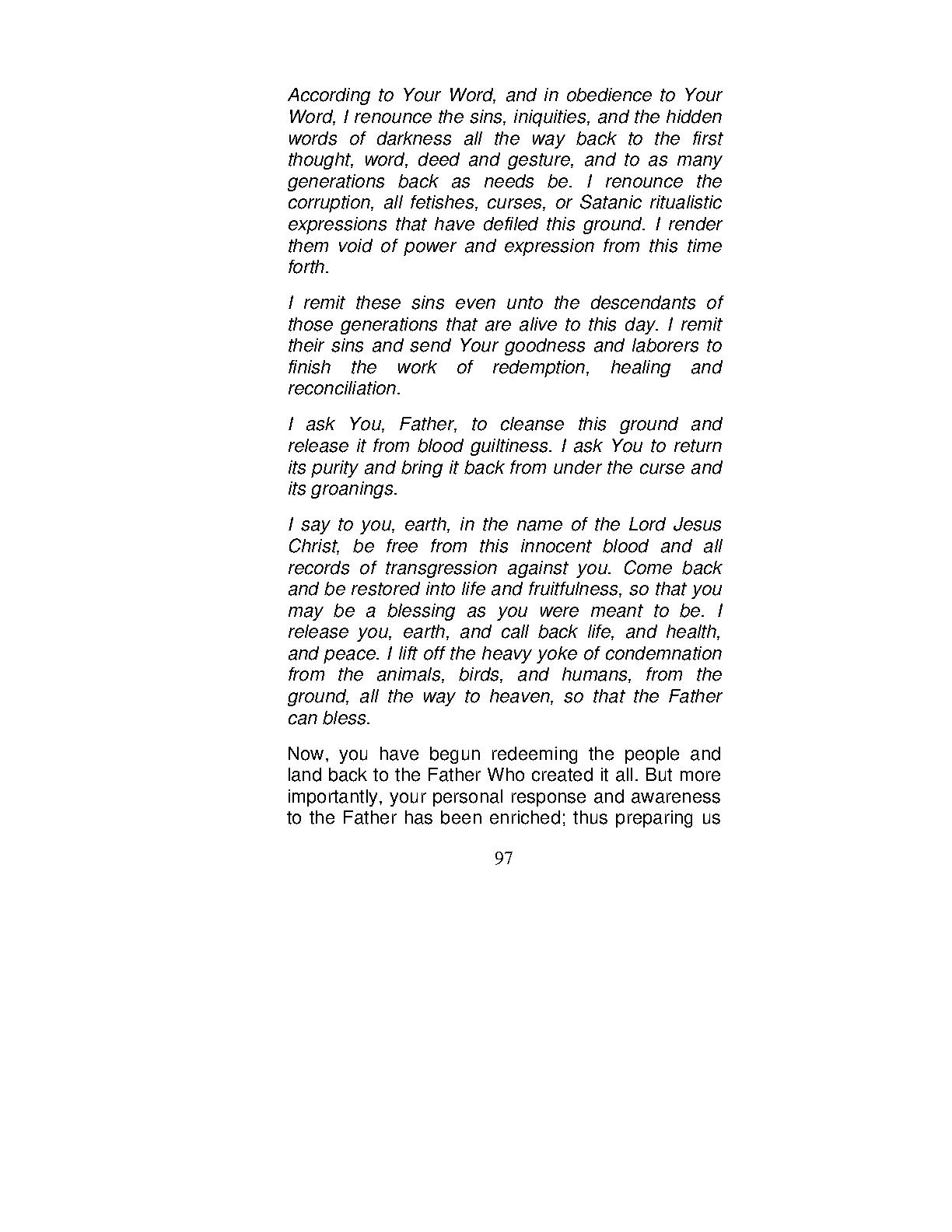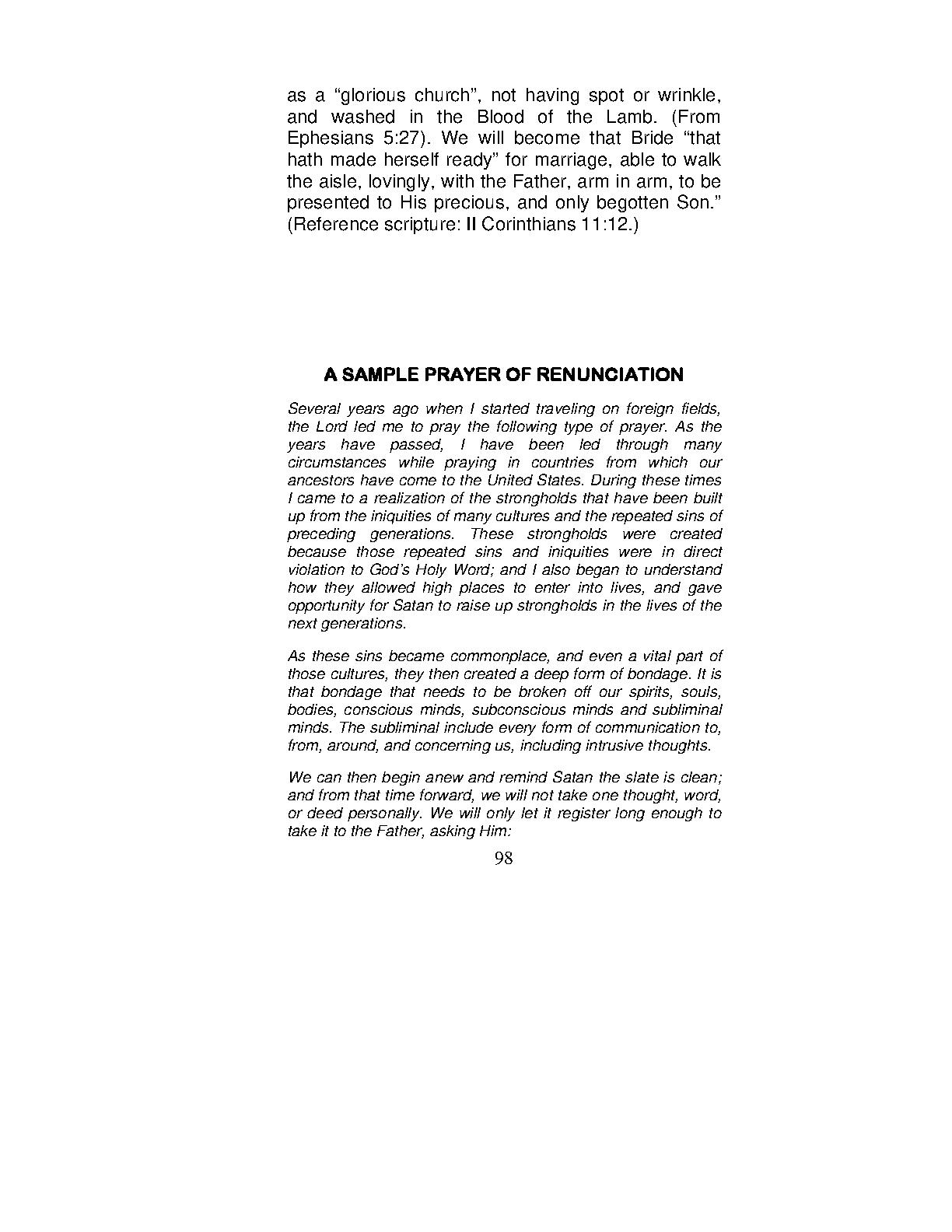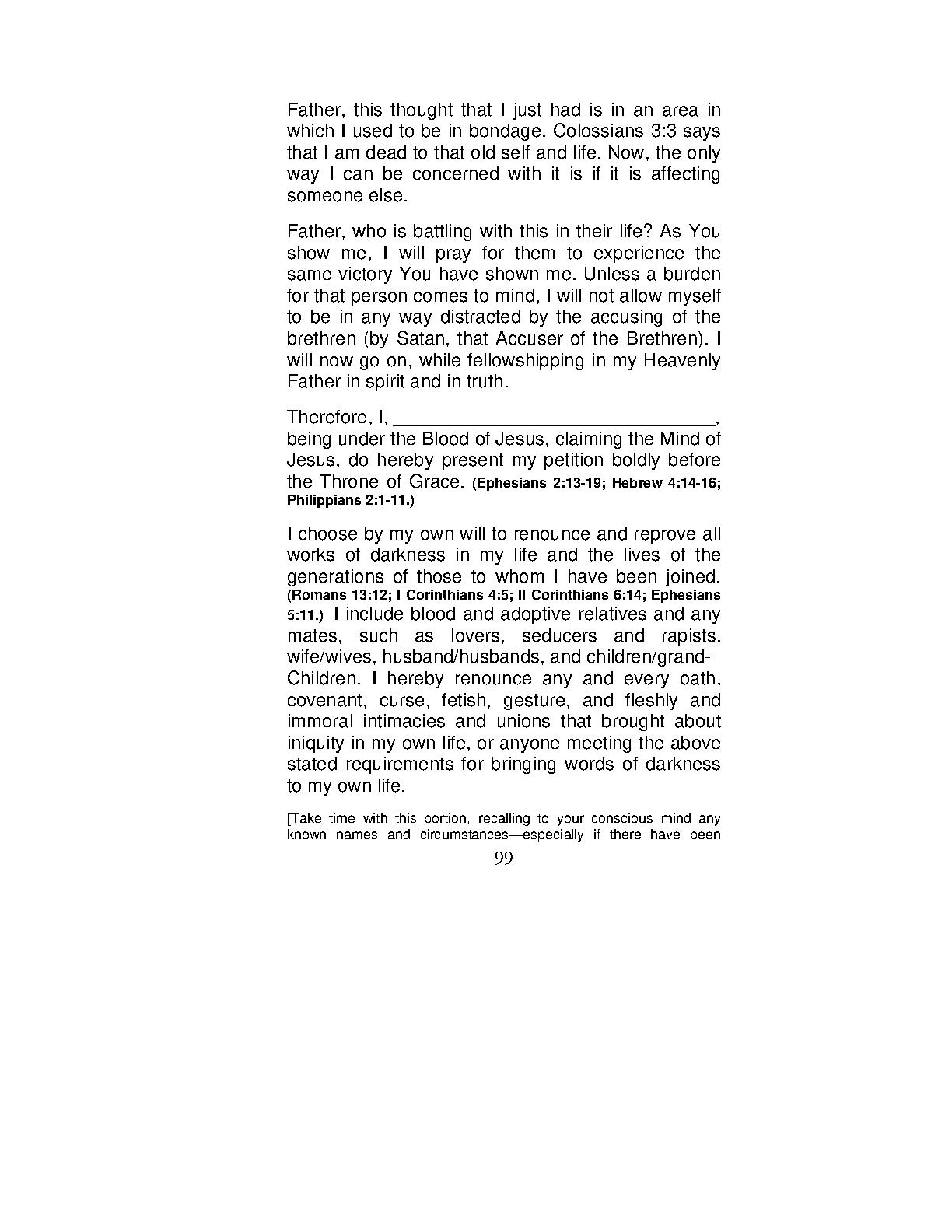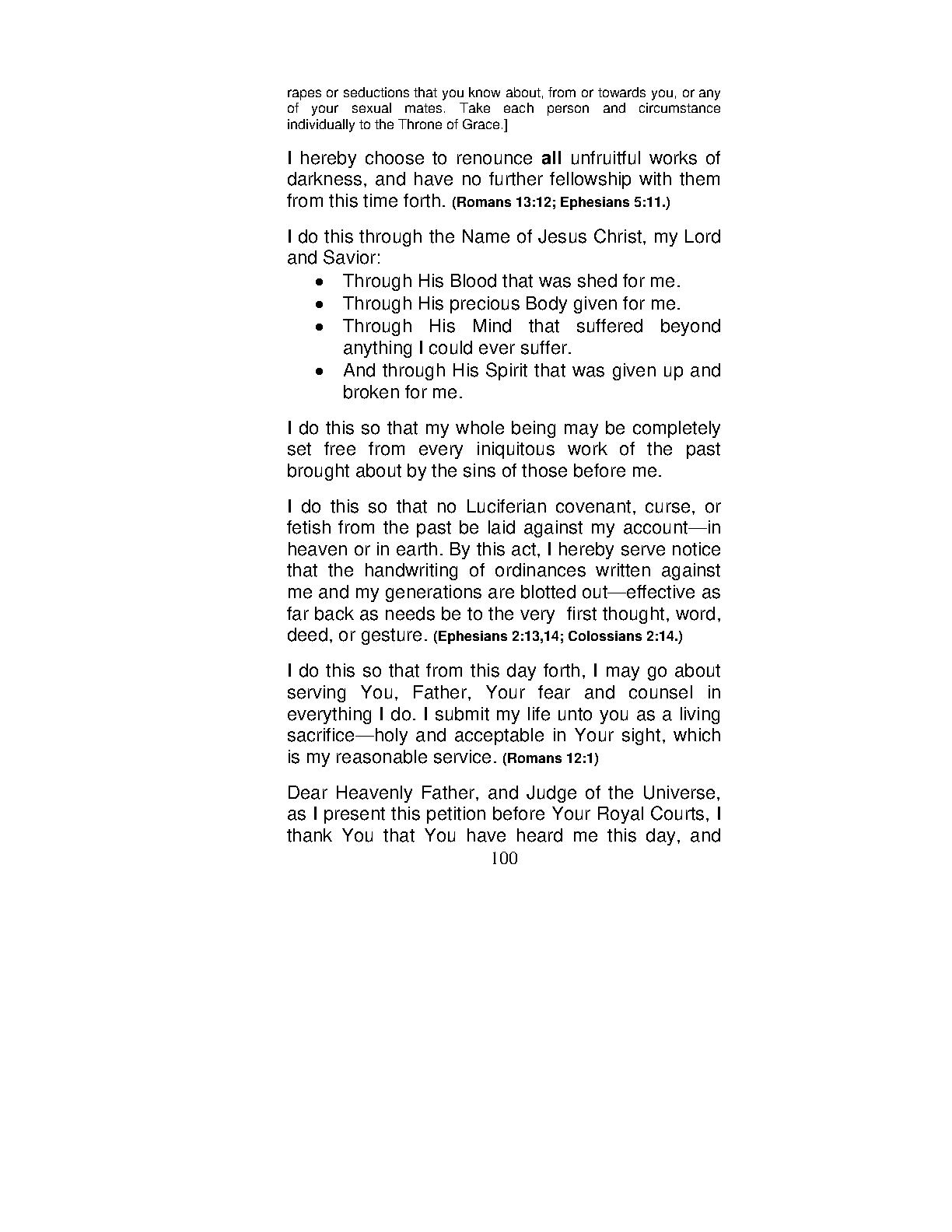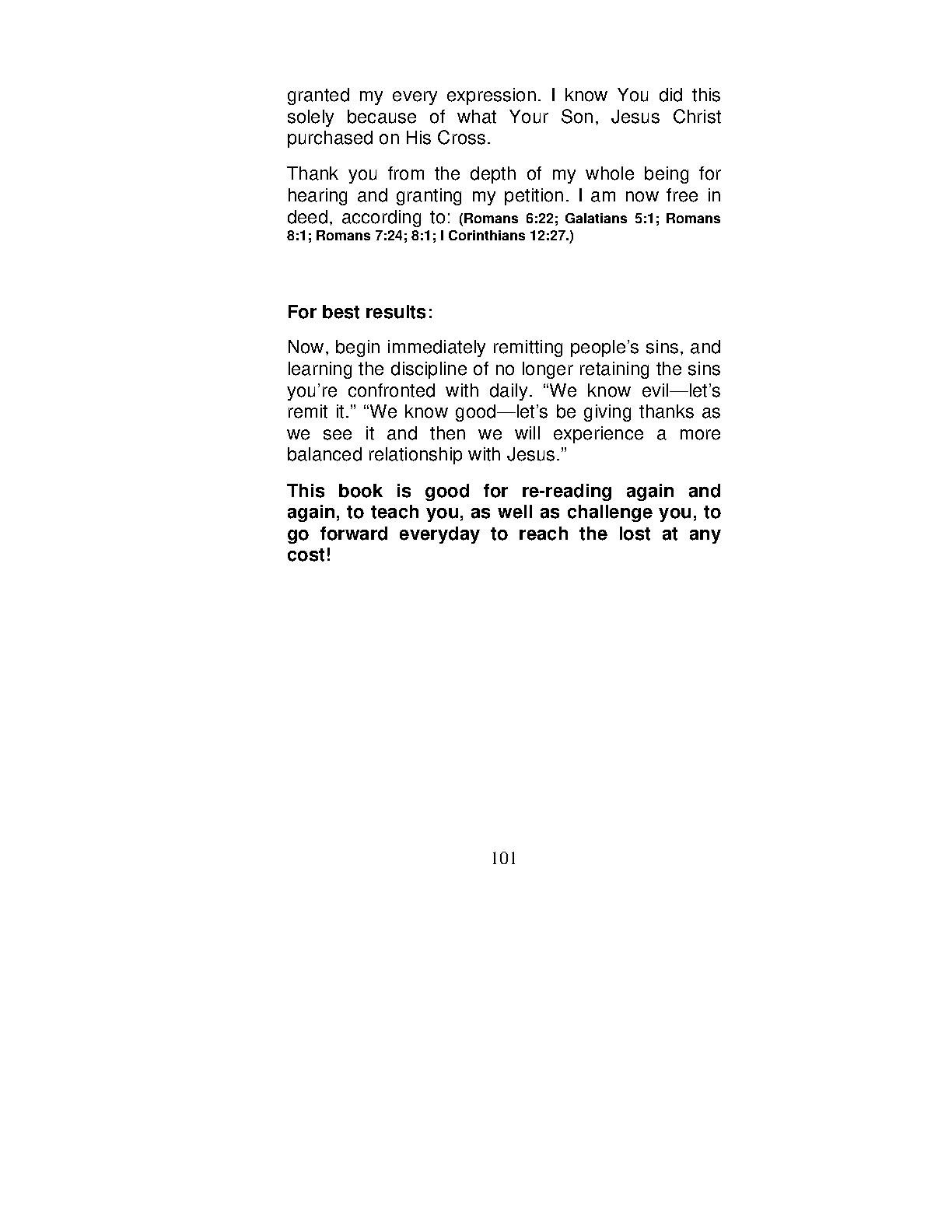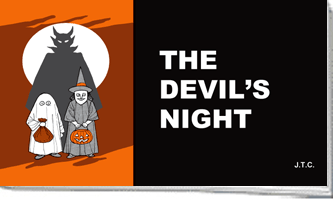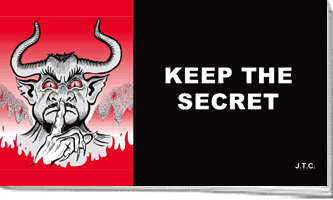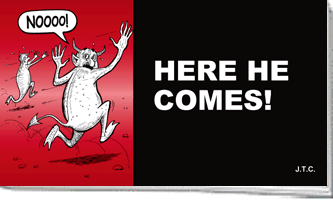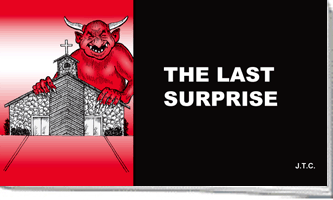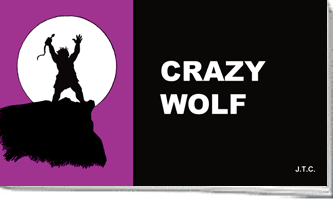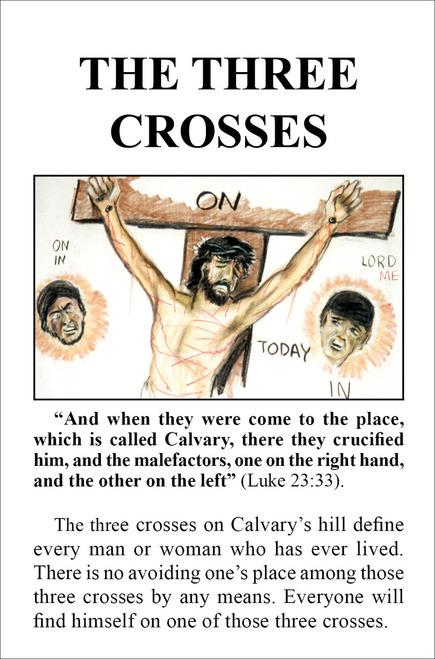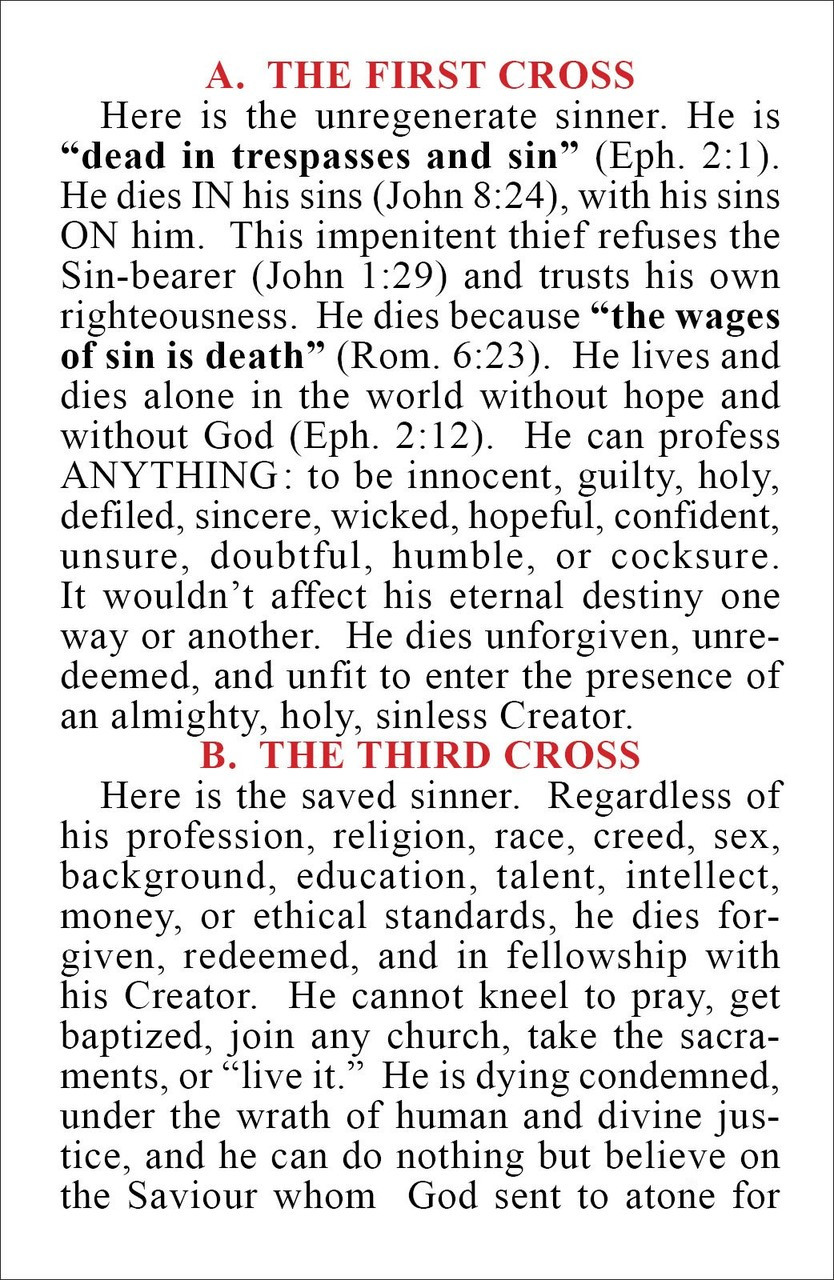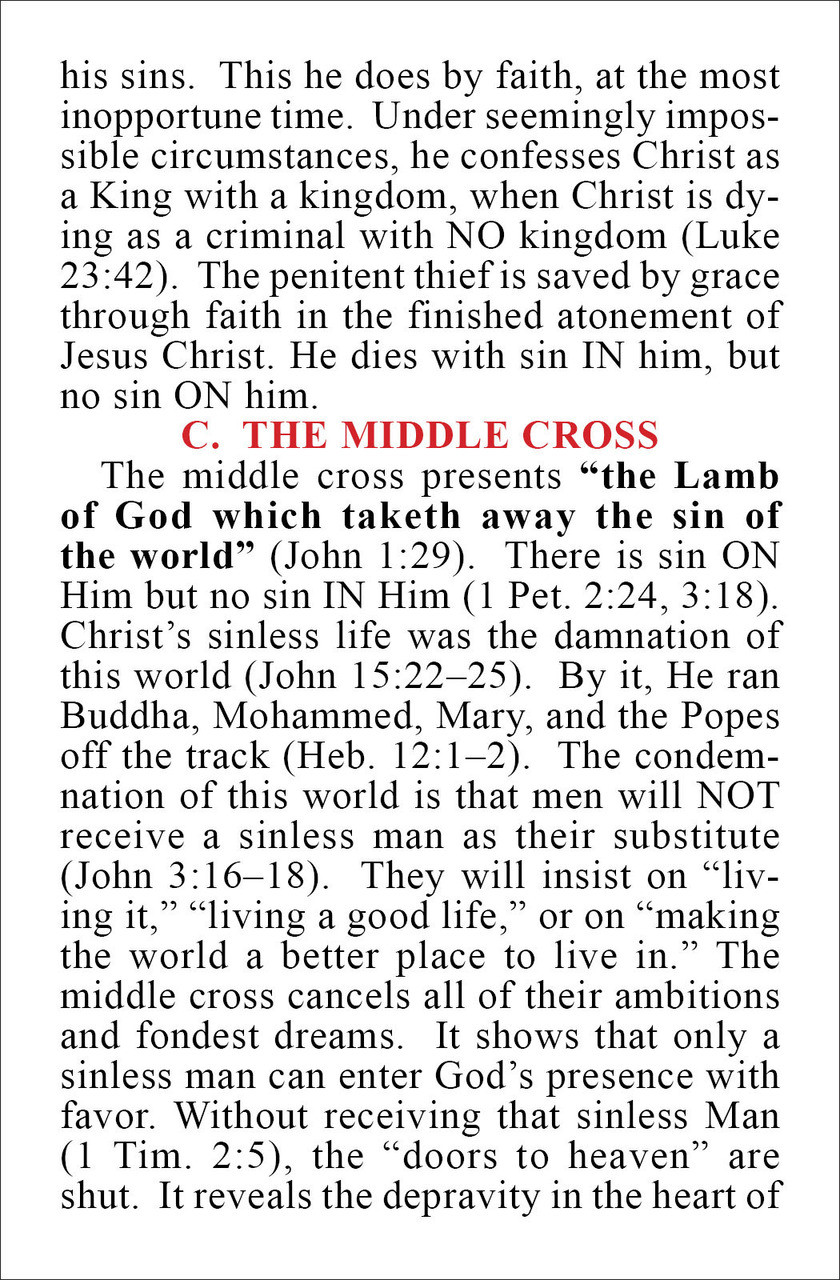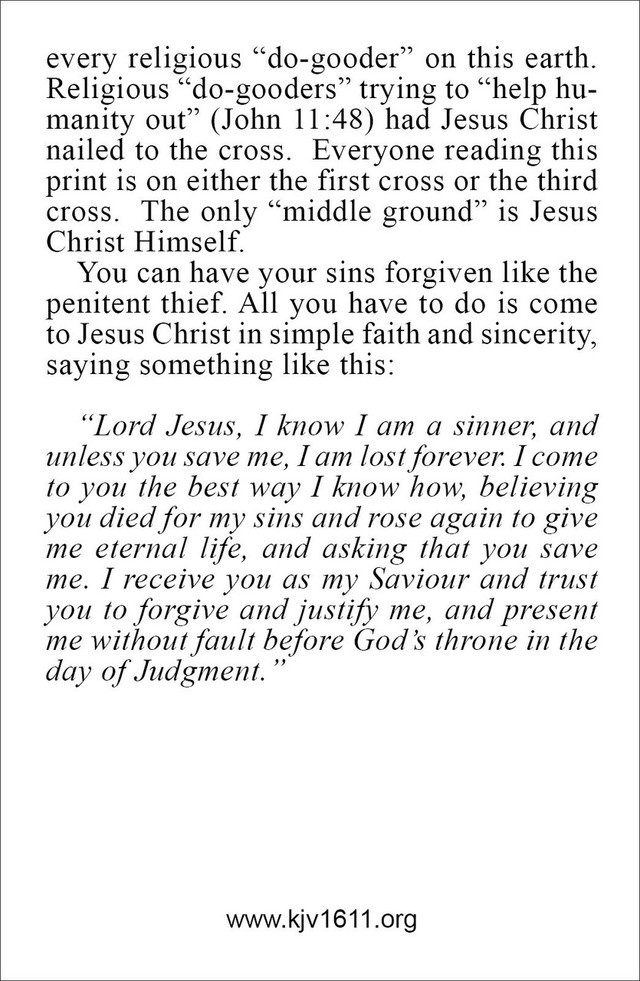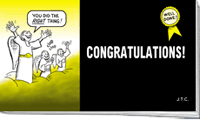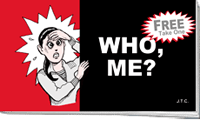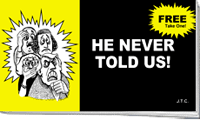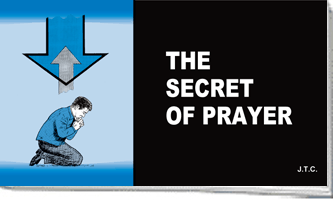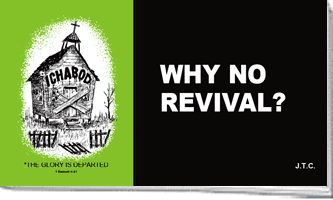 Home Page&nbsp&nbsp Salvation&nbsp&nbsp Deliverance&nbsp&nbsp The Rapture&nbsp&nbsp Hell&nbsp&nbsp The Authorized Bible&nbsp&nbsp Healing&nbsp&nbsp Bible Archeology Warfare Prayers The Seven Mysteries&nbsp&nbsp Mind Control&nbsp&nbsp KJV Bible AUDIO by Royal Shakespeare Company&nbsp&nbsp Spiritual Circumcision&nbsp&nbsp Gospel Songs&nbsp&nbsp Gospel Songs 2&nbsp&nbsp Dr Ruckman AUDIO Romans Study&nbsp&nbsp Earn Eternal Rewards&nbsp&nbsp How to Interpret The Bible&nbsp&nbsp Church History&nbsp&nbsp What Must I Do To Be Saved?&nbsp&nbsp Bible Codes and Scripture Numerics&nbsp&nbsp The Authority Of The Christian Home&nbsp&nbsp KJV Articles&nbsp&nbsp Deductive and Inductive Reasoning&nbsp&nbsp Bible Doctrines Affected By Modern Versions&nbsp&nbsp The Bible and Drinking Wine&nbsp&nbsp Children and Salvation: What Saith the Scriptures?&nbsp&nbsp Prayer Walking and Remitting Sins&nbsp&nbsp Soul Winning&nbsp&nbsp Cartoons&nbsp&nbsp Wordless Gospel&nbsp&nbsp Rightly Dividing The Word Of Truth
360