Home Page Deliverance Salvation The Rapture Hell The Authorized Bible Healing Bible Archeology Warfare Prayers The Seven Mysteries&nbsp Mind Control
The Authorized Holy Bible (The 1611 King James Bible) Is our final authority in all matters of faith and practice.

Are You Saved From Hell By Trusting Jesus?
If YES, then click here to get cleaned up!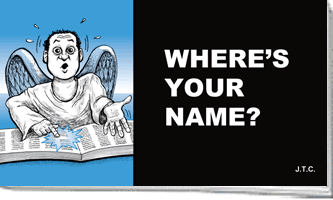 If the answer is NO you are not saved or if you are not sure if you are saved, then would you like to learn how? Watch this

short 3 minute video

, or read how to get saved below, and

Get Saved Now!





The Gospel:

1 Cor 15:1-4

:

1

Moreover, brethren, I declare unto you the gospel which I preached unto you, which also ye have received, and wherein ye stand;

2

By which also ye are saved, if ye keep in memory what I preached unto you, unless ye have believed in vain.

3

For I delivered unto you first of all that which I also received, how that Christ died for our sins according to the scriptures;

4

And that he was buried, and that he rose again the third day according to the scriptures.

There are 3 parts to the

Gospel

given to us:


1)

Christ died for our sins according to the scriptures


2)

And that he was buried


3)

And that he rose again the third day according to the scriptures






In the video below, Dr Ruckman will teach you the Gospel, and that when you are saved, Sin is IN you, but ON Jesus. Unsaved people, as Dr Ruckman explains with the unrepentant thief on his cross, he has both sin IN and ON himself, as he trusted in his own righteousness. However, with the repentant thief and us saved people, Jesus Christ took our sins ON Himself, but He has no sin IN Him, as he was the sinless Son of God. Watch and see for yourself as Dr Ruckman literally draws it out for you:

Now learn about "

What Happens When We Die

":







For more information on Dr. Peter Ruckman's Bible Teachings

click here






The Holy Spirit tells us in the Holy Bible, the Authorized King James Bible, that now in the Church Age we are saved by Grace plus Faith plus nothing. At the instant we accepted Jesus Christ we were born again as a child of God, and the Holy Spirit came in and spiritually Circumcised us (baptism of the Holy Spirit) with the operation of God, which placed us into Christs body by cutting our spirit and soul free from our flesh; saving our soul while our spirit gets a new birth. This operation of God cannot be undone and it is called Spiritual Circumcision

Col 2:11

. Grace is the gift of God for us by the one time sacrifice of Jesus on the cross; his death, burial and resurrection that HE DID IN OUR PLACE, if we choose to accept it. We are not saved by our own works - nor are we lost by works. Jesus did the work for us at the cross, and He offers His grace freely to us. After being saved, our works can gain rewards for us that are saved at the Judgement Seat Of Christ in Heaven; there are up to 5 Crowns that one can receive for the different rewards. However, if we have unconfessed sins, then we may lose rewards, but not salvation. There is no sin big enough for Jesus not to forgive and to take away his free gift of Eternal Life through His grace. The Holy Spirit reproves the world of sin. Rejecting Jesus (

John 16:9

), is the one sin that sends someone to Hell, which is the "sin of omission".

Have you ever asked Jesus to save you, or are you not sure if you have? Would you like to be saved from an eternal Hell and go to Heaven? Why yes, of course you would, because we all have sinned sometime in our lives and therefore in God's eyes we have a dark heart, and God won't allow a sinner into Heaven. Under the Law of the Old Testament, breaking just one of Gods laws, or commandments puts us in a condition not fit for Heaven.

Rom 3:23

For all have sinned, and come short of the glory of God,

Rom 6:23

For the wages of sin is death; but the gift of God is eternal life through Jesus Christ our Lord. Since the wages of sin is death, those people who are not saved go to Hell. The bible is clear on the fact that those who reject God's son, will pay for the wages of sin in the eternal burning in Hell. But here is the good news - with the New Testament, or covenant, Jesus has redeemed us from the curse of the old Law. Know that Jesus loves us and has paid the price for our sins by taking the rap for us and taking our place by dying for us on the cross.

Rom 5:8

But God commendeth his love toward us, in that, while we were yet sinners, Christ died for us. To accept his free gift for us, we need to tell him and ask Him to come into our hearts.

Rom 10:9

That if thou shalt confess with thy mouth the Lord Jesus, and shalt believe in thine heart that God hath raised him from the dead, thou shalt be saved. For with the heart man believeth unto righteousness; and with the mouth confession is made unto salvation. For the scripture saith, Whosoever believeth on him shall not be ashamed. For there is no difference between the Jew and the Greek: for the same Lord over all is rich unto all that call upon him.

Rom 10:13

For whosoever shall call upon the name of the Lord shall be saved. Speak to Him with a prayer such as this one, and mean it with your heart, and you will be saved:

"Lord Jesus Christ, I know that you are the son of God. You died on the cross for my sins and rose again from the dead. I come to you the best way I know how. I'm sorry for my sins, and I ask you to forgive me of my sins, and save me from hell. Thank you Jesus."



John 10:28

And I give unto them eternal life; and they shall never perish, neither shall any man pluck them out of my hand.



Now That You Are Saved - Rejoice With This Song:




Click On The Tracts Below To Read Them At Chick.com: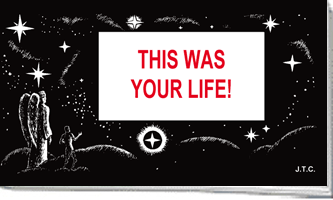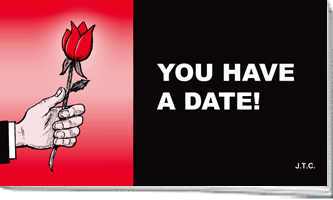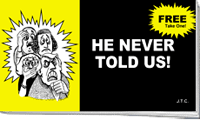 Spread the "Good News" Gospel to everyone. Give everyone a chance to stay out of Hell. A great way is to pass out bible Tracts. The best ones have a comic book design with cartoon pictures. Go to www.chick.com, read them on-line, then order the ones that you like the most - and pass them out!



email us at: getblessedforever@protonmail.com



Home Page Deliverance Salvation The Rapture Hell The Authorized Bible Healing Bible Archeology Warfare Prayers The Seven Mysteries&nbsp Mind Control
15957